Before you even dive into the little things that make life all the more worth living, ask yourself one simple question – when was the last time you felt pure unparalleled joy? The kind of joy that keeps you in the moment, unburdened by all the stress factors that inevitably come with modern day life – it has become an incredibly challenging feat to achieve. It seems that we have surrendered under the attack of obligations and are just floating around like robots, doing things mechanically and literally not stopping to smell the roses. The good news is, we aren't androids, we're still warm humans capable of experiencing a range of emotions, including unfiltered joy. Even better news is, if you commit to certain simple steps, you will bring the joy back with the greatest of ease. You simply need to begin as of this moment, and before you know it, you'll be truly living again, so let's start, shall we?
The simple pleasure
In these hectic lives we lead, more often than not, we become oblivious to the fact that amazing food is to be tasted and savored – eaten mindfully and we simply see the meals before us as fuel that keeps us going. There will be plenty of time to rush back to the office, keep an engagement, run errands and what not. When you're in the presence of truly amazing food, wherever you are, be there in the moment and relish every single bite. From breakfast to dinner, commit to the moment. It may seem trivial, but great food deserves to be honored in this way, and in return, it will bring you precious moments of that true joy.
The health enhancer
Life is short, way too short to be spent in one place. Therefore, make it your mission to see as much of the world as you can possibly cram in a lifetime. Traveling doesn't only enrich the soul, but it makes you more content, and comes with a set of scientifically proven health benefits on top. New places make us feel giddy, like we're born again every time we step foot in an unfamiliar place. So, for starters, make it a priority to visit some of the most breathtaking destinations and then expand your list as you go. The more you experience, the more your euphoric your mind and spirit will be, so don't postpone this type of pleasure.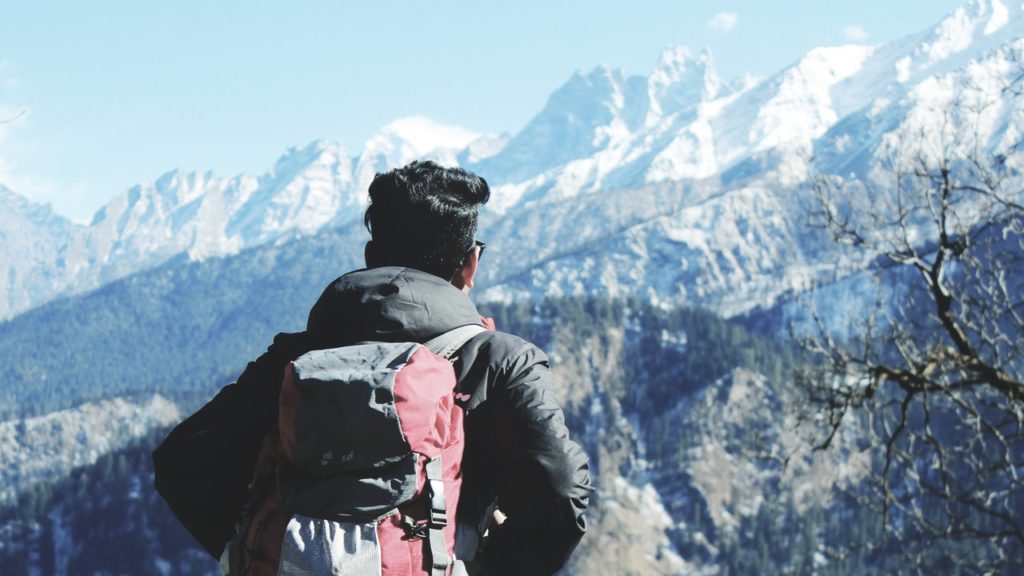 The foolproof mood-enhancer
Aside from the aforementioned simple yet effective pleasures, nothing has the power to boost your energy levels and improve your mood like physical activity. You can choose among a variety of sports from the elegant tennis to basketball to traditional or even new forms of exercising. The important thing is to move your body, keep it active. Serotonin – the happiness hormone is inextricably linked to exercising, so if you're looking for something that will make your body produce all natural joy – sports are the way to go. 
Treat yourself
Whether you're a woman or a man, there is something deeply mysterious yet undeniable about the power of great underwear and lingerie to increase your self-confidence, and make you feel more attractive. So, if you're a guy, go ahead and treat yourself to some men's sexy underwear – you'll feel the thrill just buying it, let alone wearing it. Great underwear is a major confidence-booster, regardless of gender, so start wearing the things that make you feel like a Greek god. Trust us, with sexiness comes the joy. It's inevitable.
Let's discuss hormones
Oxytocin is 'associated with empathy, trust, sexual activity, and relationship-building.' Hence, it's popularly known as the love hormone. You probably see where we're going with this – have as much sex and fall in love as soon as you find that someone who makes you feel all mushy and tingly. Yes, our generations have been almost programmed to distrust, as we have had our hearts broken one too many times, but hey, there is no feeling that can match the feeling of infatuation and falling in love. So, put yourself out there, both emotionally and physically and bring the joy to you. Take that leap of faith.
Are you memorizing all of this? You better, because these simple steps are bound to change your life for the better, so memorize them and then put these words into action. You're very welcome.
Guest Post by Peter who is a travel editor at Men-Ual magazine. Beside blogging he worked as a travel journalist for many publications around UK & AU. Follow Peter on Twitter for more tips.