Note: This Article is Sponsored by Elysium Health.
Elysium Health is a consumer science company that was established in 2014 by Dr. Leonard Guarente with the objective of helping people live healthier, longer. The company's main product is Basis. This supplement works to increase levels of NAD+ in our cells. It is designed for long-term use. In order to ensure that Basis is safe and effective for consumers to use, Elysium Health relies on independent third-party purity testing and it's own human clinical trials. Their first trial was published in the peer-reviewed, open access journal, npj: Aging and Mechanisms of Disease.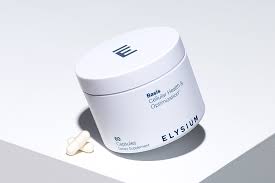 Frequently Asked Questions (FAQs) About Elysium Health
This section contains several of the questions that customer experience team of Elysium Health frequently receives. Most of the questions are aimed at getting a better understanding of the company's services. Some of the questions are answered below:
Are there changes that I am likely to experience after commencing the use of Basis?
It is important for consumers to know that Elysium Health's Basis is a supplement; it works beneath the surface. Basis is designed to support cellular health by increasing levels of NAD+ in our cells, which, again, is something that is not easily apparent in our outer appearance. It is also important to note that human bodies are unique and the results of using Basis may vary from one person to another.
Do you have other products that you are working on?
Elysium Health focuses on long-term products that seek to address various health challenges, hence the need for continued research. The company currently has several products that are at different stages of clinical trials. These products focus on the microbiome, cognitive health, skin health, muscle function, and circadian rhythms.
How effective is Basis based on your clinical trials?
In 2016, Elysium Health put Basis through a clinical trial to ensure its effectiveness. The study took 120 people and divided them into three equal groups. The first group received the recommended daily dose of Basis. The second group received double the recommended daily dose of Basis. The third group received a placebo. The results of the trial showed that taking the recommended daily dose of Basis increased levels of NAD+ by an average of 40 percent over the course of several weeks. The results of the trial were published in the peer-reviewed, open access scientific journal, Nature Partner Journals: Aging and Mechanisms of Disease.
How can I purchase Basis?
Elysium Health sells Basis on its website. The company sells Basis in a variety of monthly subscriptions. A regular month-to-month subscription costs $50 each month. The most popular plan is the six-month subscription to Basis for $270, which breaks down to $45 per month. Individual jars cost $60 each.
Elysium Health has also partnered with the tech retailer b8ta to sell Basis in stores. B8ta has nine locations across the country, so visit one of them to pick up an extra jar of Basis.
More information on Elysium Health, the company's team of scientists, and the science behind Basis can be found on Elysium's website.