If there's one restaurant that I keep coming back to, it's Bistro Charlemagne. A concept of Little Asia, the restaurant offers a unique fusion of European and Asian dishes. I had the opportunity to try their newest branch at Ayala Malls Manila Bay. The owner, Charlemagne Lim gladly explained the new items on their menu.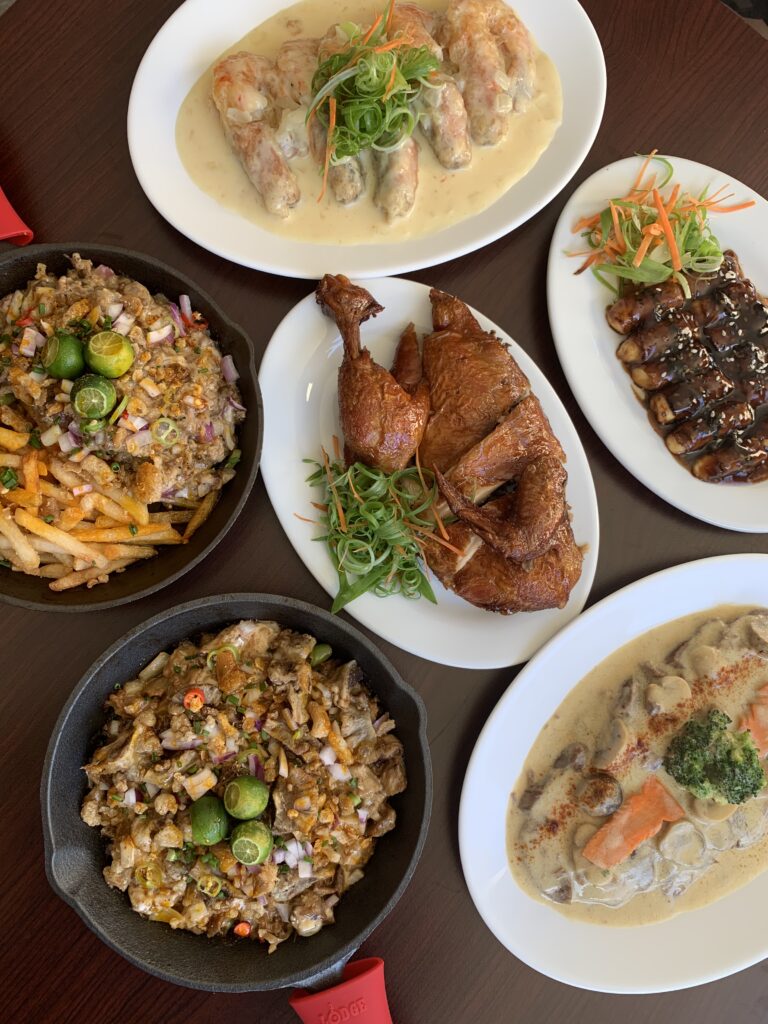 The first branch is located at Solenad 3, Nuvali, Sta. Rosa, Laguna while the second branch opened at Ayala Malls Feliz, Pasig City. I haven't visited the second branch but I'm a regular at its first branch. I even showed Charlemagne my food photos way back 2016 and he remembered it.
Wondering what I tried with my fellow foodies? Check out the mouth-watering dishes below:
Little Asia's Crispy Chicken has been in Charlemagne Lim's menu since 2001. He mentioned that the recipe came from his grandfather and it has been passed down from one generation to another. It's an ACE for me.
Bistro Sisig Fries features the classic sisig with creamy chicken liver sauce topped with golden brown French fries. I would have wanted more spice to it but it's a HIT.
Ox Sisig is the recreation of the Filipino classic sisig. It's a slow cooked ox tongue and ox tripe mixed with special livermansi mayo topped with chicharon bulaklak. Isn't it a perfection? It's my favorite dish during my visit so I'll give it an ACE.
Beef Tenderloin Rolls with Cheese is composed of finely rolled strips of beef tenderloin with cheese sauteed in authentic teriyaki sauce. It's best choice if you have kids around. It's too sweet but it's a HIT for me. PS: I love the consistency of the sauce. It was also topped with sesame seeds.
If you are a fan of seafood, Cantonese Prawns is the right dish for you. It was topped with melted cheese & creamy white sauce and peeled to your convenience. The tiger prawns were freshly caught and it was very delicate. It's a HIT for me.
Lengua in Mushroom White Sauce was also a great choice. I'm not really a fan of lengua but it was cooked into perfection. The braised ox tongue was topped with freshly selected broccoli, carrots, cream sauce and mushrooms.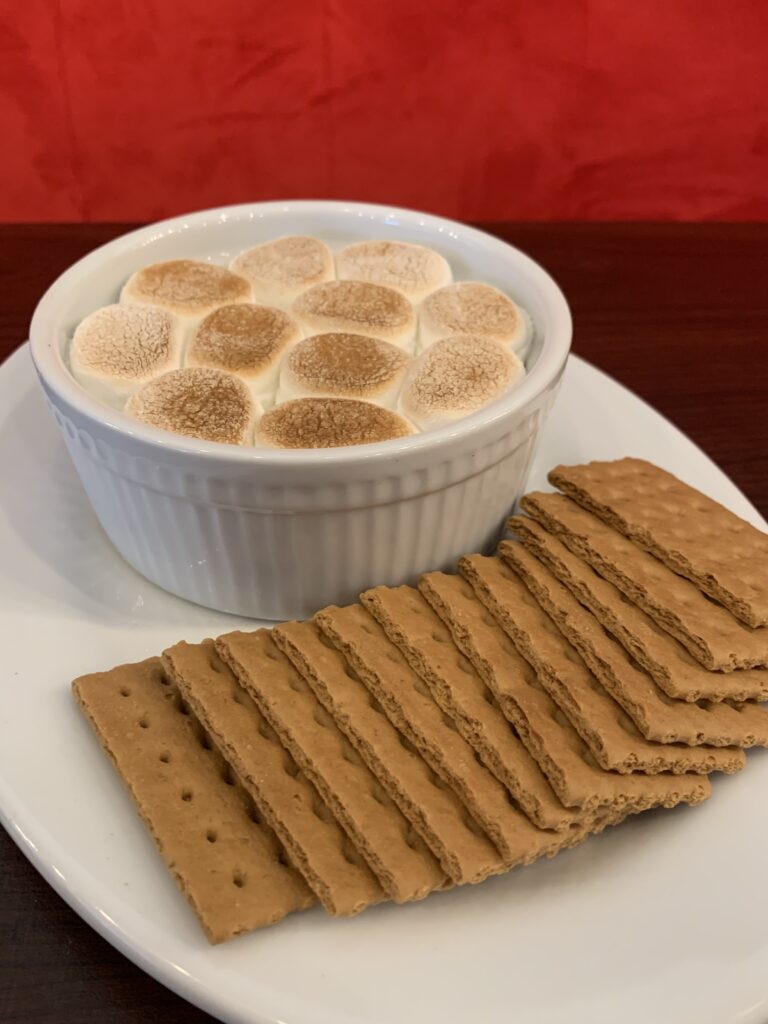 S'mores and Reese's Smores are both of the desserts served at Bistro Charlemagne. Both are roasted marshmallows with graham crackers. The only difference is that the regular S'mores comes in a rich chocolate flavor while the latter is the peanut butter version. Both are HITS for me. I also tried their Four Seasons Shake. It was refreshing.
Overall, I always enjoy coming back to Bistro Charlemagne. The ambiance is amazing along with its hospitable staff. The owner is very hands on and also the food is worth the price. Am I coming back to this branch? You bet!
To know more about the concept, check out their official social media accounts:
Facebook: Bistro Charlemagne
Instagram: bistrocharlemagne