During the pandemic, we have seen the rise of micro, small and medium enterprises. I recently discovered Kafika Bakery which serves cookies, cakes and bread. All of their products are homemade and baked with love and care. The business is located at San Francisco Del Monte, Quezon City. So what makes it exciting?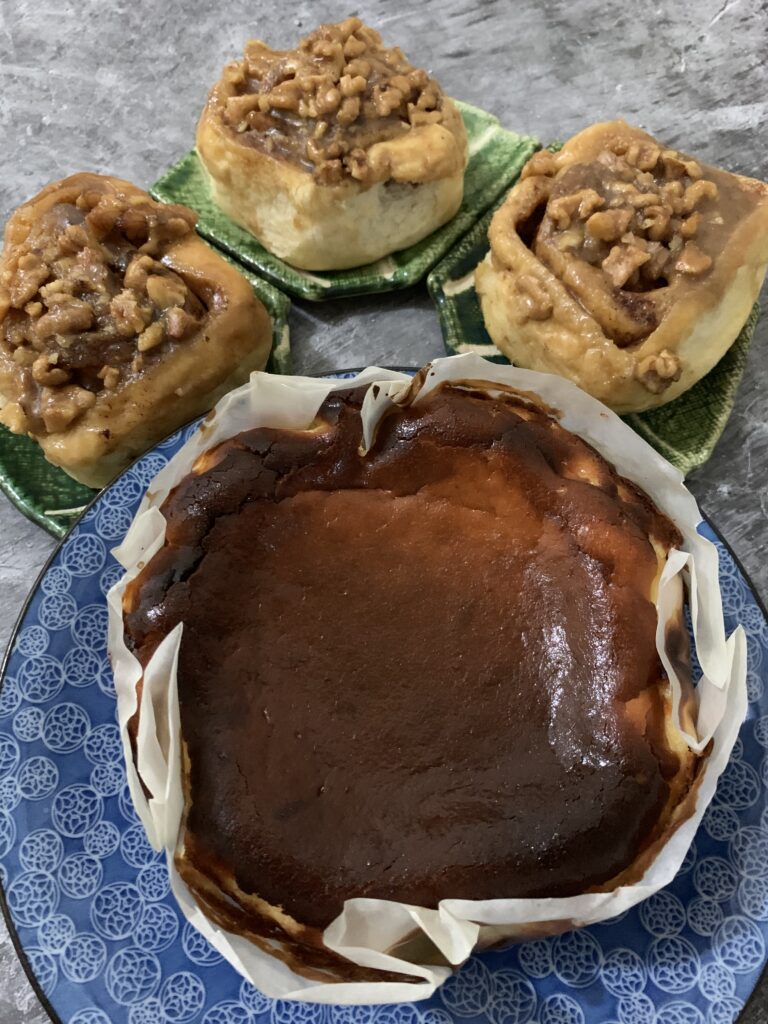 Kafika Bakery produces one of the best burnt Basque cheesecakes I tried. This kind of cheesecake is the alter ego to the classic New York cheesecake with a press-in cookie crust. The Basque version however gets burnt, cracked, and cooked at high temperature. It also means that this is the cheesecake that's impossible to mess up.
Kafika's version was creamy, decadent and rich. On each slice, you'll get a very smooth yet fluffy chiffon like texture. I'll give Burnt, Baby, Burnt Cheesecake an ACE.
During the pandemic, there has been numerous cookies flooding your Instagram or Facebook pages. Luckily, Kafika Bakery offers a unique set of flavors that will surely tickle your tummies. I was able to try Naughty Lemon (Lemon Macadamia Cookie). It was so refreshing, nutty and not too sweet. It's perfect for your afternoon tea. I'll give it a HIT. On the other hand, I was also able to try The Dark Knut (Dark Chocolate Toasted Walnuts Cookie). It was chewy and thick. Pair it with a glass of latte and it will surely be a HIT also.
I personally love their crowd favorite "Cinnamon Rolling In the Deep" (Cinnamon Sticky Buns). It is composed of maple glaze and candied walnuts in soft brioche-like bun. It's a perfect partner for your hot coffee. It's not too sweet also so you'll never have that "taste fatigue" factor. It's an ACE for me.
Overall, I love their fun and quirky pastries. I'll definitely get some in the future so my friends and family can try it. To know more about this brand, follow them at their social media pages:
Instagram: kafikabakery
Facebook: Kafika Bakery