As the leaves start to fall and the temperatures become more moderate, autumn is the perfect time to start planning a family city break. Affordable prices and fewer tourists are just some of the advantages of travelling in this period of the year. Whether you're looking for an active holiday, exploration of great European cities or relaxing at a sandy beach, there are many kid-friendly destinations that you can enjoy as a family. There are fall-themed happenings everywhere, including the spooky Halloween celebration. Go on an exciting trick-or-treat adventure of a lifetime or spend some unforgettable time surrounded by nature and its change of colours. Here are some of the best kid-friendly destinations for you to explore this autumn.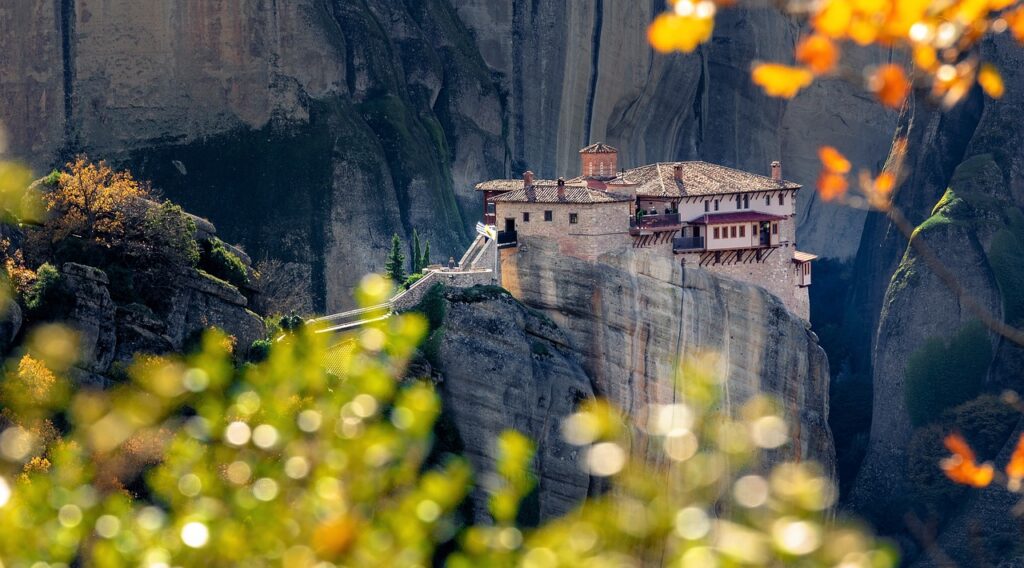 1. Go apple-picking at Niagara Falls.
If you're in search of a spectacular natural wonder, look no further. Niagara Falls will take your breath away. Its astonishing waterfalls and plenty of tourist attractions around the area will provide entertainment for the entire family. Temperatures are usually between 20 and 30 C during this time of the year, making autumn an ideal time for a visit. Also, the prices are much lower in comparison to the peak of the season so it's a destination worth considering, especially if you're a cost-conscious family. You can take some breathtaking photos on hiking trails around the waterfalls or go for a memorable boat ride kids will love. There's a famous nearby farm if you fancy picking some apples. If you bring your passport, you can go on the Canada side for a ride on the Niagara SkyWheel.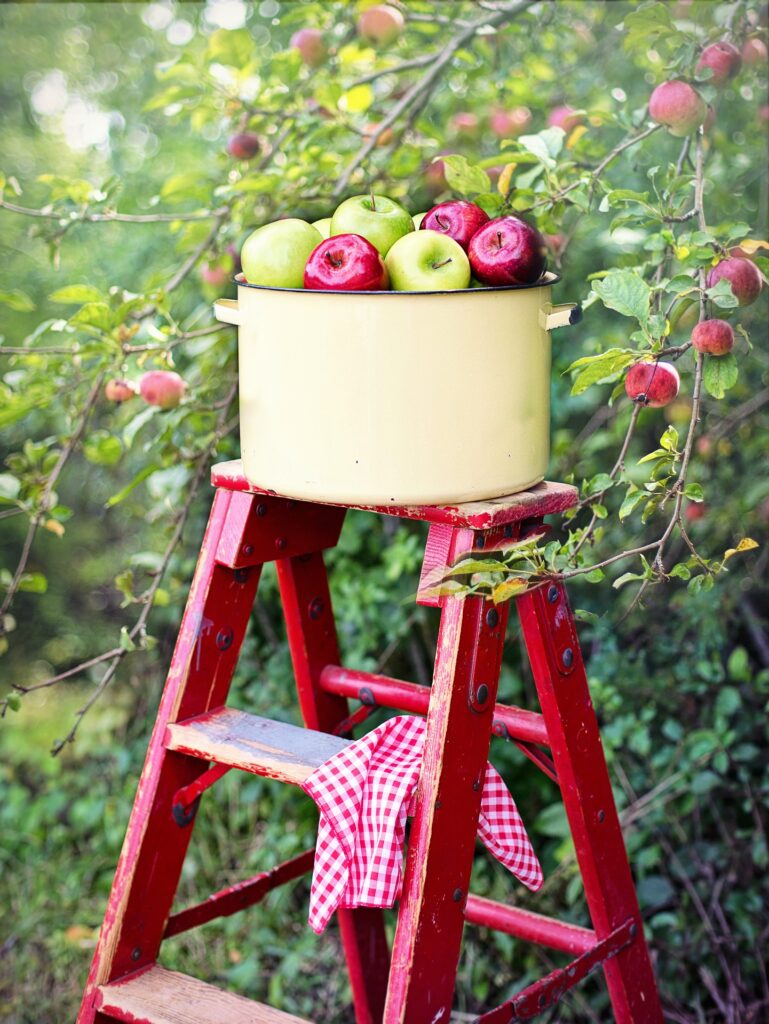 2. Visit Disney in Florida.
If you're more the type that enjoys resorts and theme parks, then Florida is the place to go. With both Disney and Universal, you're spoiled for choice! Film lovers will adore being able to immerse themselves in the films they love, whilst there are plenty of opportunities to go on rides, take photos and buy souvenirs. It's also possible to discover the best waterpark resorts in Florida, with some of the biggest and steepest flumes and slides in the whole of the US. Autumn is a great time to visit as there will be fewer summer crowds but it'll still be warm enough to enjoy the sunshine.
3. Soak up the colours of Colorado.
Another great destination for all you nature lovers out there is without any doubt – Colorado Springs. During autumn, the Rocky Mountains become the field of gold. Changing leaves and rocks make a spectacular view. You can go on a family rafting trip along the Arkansas River or hike some of the trails. You have 10 zip-lines available if you want an adrenaline rush to spice up your holiday. You can teach your kids about the Gold Rush while you re-trace the travel routes. When it comes to accommodation, you can stay in one of the many family-friendly hotels. On the other hand, if your family is looking for a spooky Halloween sleepover, consider spending a night or two at the famous Stanley Hotel. Going on a ghost tour will undoubtedly make your holiday unforgettable.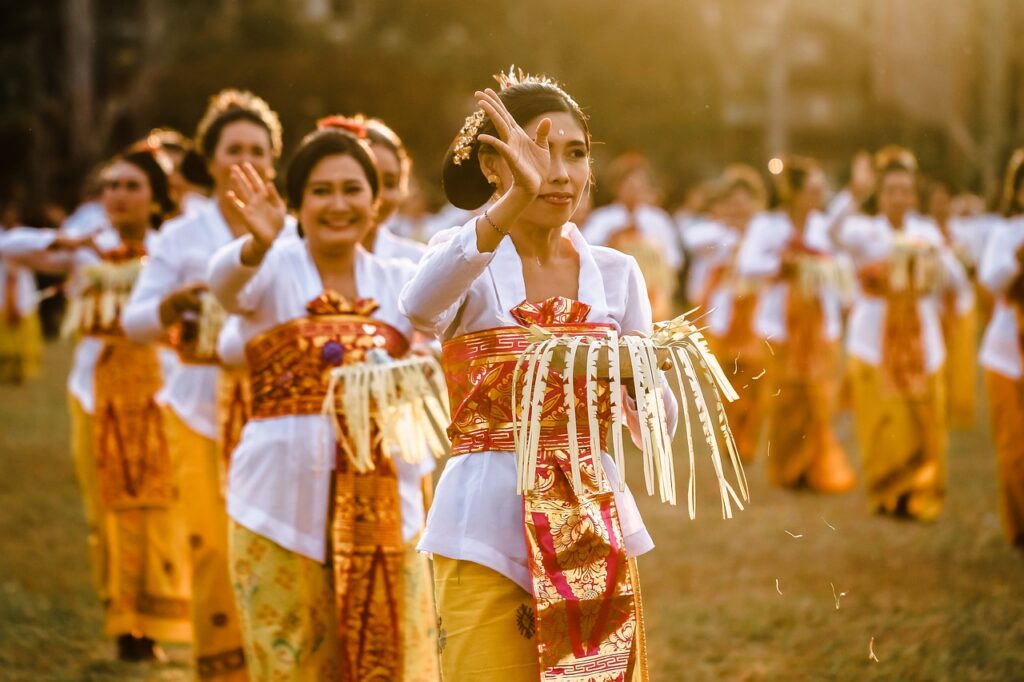 4. Try scuba at Aruba.
Beach is always a fantastic idea. Especially in the autumn when there are no crowds and the temperatures are more pleasant. Prices are lower than during the summer season which means you can start looking at some exotic destinations you thought were unaffordable. If you want long sandy beaches and turquoise sea, then you should consider a trip to the Caribbean. Hurricane-free islands like Aruba offer a lot of activities for children and relaxation for parents. Hunting for shells, building sandcastles, or splashing in crystal-clear waters will put a smile on every child's face. While the kids are playing, you can relax and enjoy your day by reading a book or sipping on some nice, refreshing cocktail. For those who prefer an active holiday, there are many water sports available like parasailing and snorkelling. You can also rent a jet ski or a stand-up paddleboard and perhaps gain some new skills.
5. Culture and entertainment in Bali.
From the exploration of beautiful rice terraces to amazing beaches and a special attraction for kids, Bali entertains the whole family. One of the best things about the island is the amount of family-friendly accommodation. Especially in areas like Canggu. Another great thing is good value. There aren't many places around the world where you'll be able to afford delicious street food or a massage for a few dollars. There are so many wonderful things to do in Canggu that you may find it difficult to squeeze them all into only one visit. You can spend an entire day in a Monkey Forest in Ubud. Enjoy the Balinese botanical gardens and let the kids climb the trees (safely, of course). If your kids love water activities, there's Asia's number one aqua park in Bali. There are also some amazing galleries and temples to explore. If you want to learn more about the Balinese culture, take an elephant back safari ride to cultural shows at a waterpark. Get an awesome view of the active volcano at Gunung Agung. With many more fun activities, Bali is unquestionably one of the top destinations for an autumn holiday.
6. Trick-or-treating in the USA.
Nobody does Halloween better than the Americans. Perfectly carved pumpkins, creative costumes, and streets full of trick-or-treaters will give you an unforgettable experience. Spooky celebrations are everywhere as well as street markets and numerous festivals. Children can have fun with costumes and go trick-or-treating. Aside from Halloween, there are plenty of other things to do and see in the States during autumn. New York is said to be the most beautiful during this time of the year. Boston, Chicago, and San Francisco are bursting with shades of browns and yellows. If you're looking for outdoor activities, you can explore some of the amazing national parks since the temperatures are perfect for that kind of adventure. Depending on your preferences and the length of your trip, you can decide which part of the USA you want to visit. Whatever route you choose, you'll go back home with loads of beautiful memories.
7. Enjoy mythology and beaches in Greece. 
If you'd like to teach your kids about mythology or explore the ruins of ancient cities, then Greece is the place to go. The country has a rich culture, fascinating mythology, and amazing beaches. It's a perfect fusion of traditional and modern. Athens and Thessaloniki have much to offer in cultural places like monuments and museums as well as nightlife. There are plenty of activities for kids, including some of the most amazing aqua parks in Europe. When you wish to take a break for the city, go south to Khalkidhiki and enjoy the surreal beauty of the sea. Long sandy beaches and turquoise sea are even more enjoyable during autumn since there are fewer tourists. Temperatures will still allow you to spend your day lying on the beach while the kids are playing in the sand or doing some other sports activities. Greek cuisine is delicious. It's based on fish, seafood and lots of fresh fruit and vegetables. Make sure you try some of the local specialities and enjoy a glass of good house wine.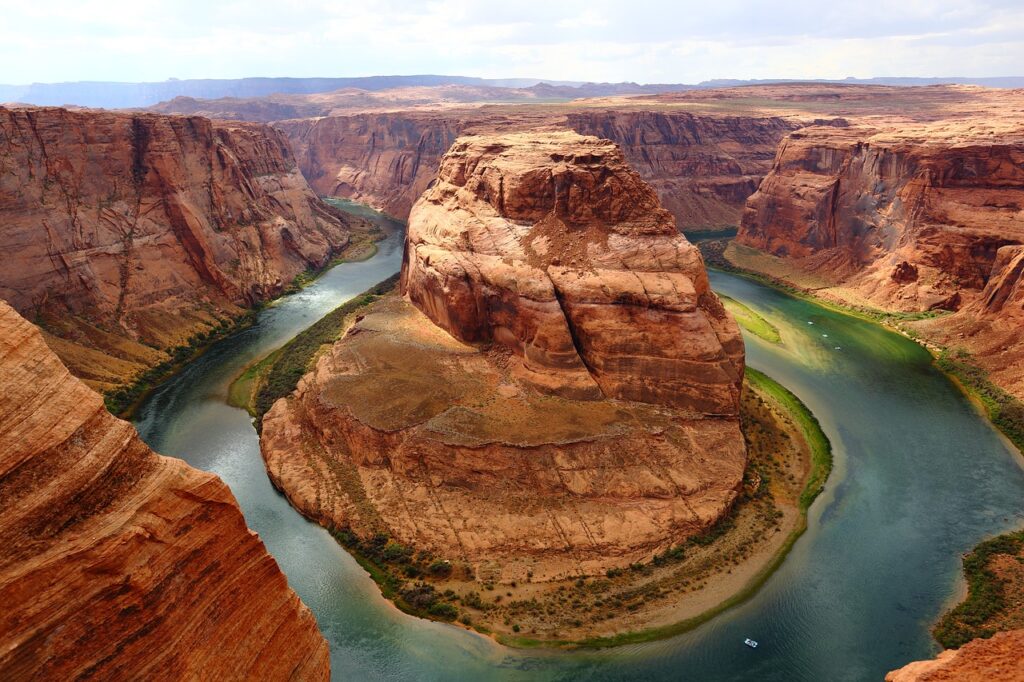 8. Get to know German tradition at Oktoberfest.
The traditional Oktoberfest in Munich isn't only about beer. There are community dinners where kids are more than welcome. This year, Tuesdays are official Family Days and they are celebrated not only in Germany but in several cities in the USA as well. There, you can find authentic Bavarian-style beer, food, and plenty of entertainment for the entire family. Aside from the festival itself, you can take a tour around the city and enjoy everything it has to offer including architecture, museums, parks and numerous areas dedicated to children. It may get a bit chilly during this time of the year so don't forget to pack some warm clothes.
9. Fall in love with Paris.
This city is beautiful in every season, but autumn gives it a special warmth. Famous for its romantic atmosphere, Paris is one of the most visited cities in the world. Moderate temperatures during this time of the year are perfect for exploring the city's architecture and its surroundings. You can go on a family boat trip down the river Seine and get a new perspective of the city. There are also many wine and cheese tours you can join to get a taste of delicious French cuisine.
Since Paris is famous for art and fashion, it boasts many museums and art galleries. The Eiffel Tower, art galleries, and botanical gardens will surely make you fall in love with this city. Disneyland is just a ride away from the city, so if you want to make your kids' holiday unforgettable, this is a must-see. Castles and mazes with their favourite Disney characters will make them feel like they're in a real fairytale. There is an endless number of fun activities for the whole family to explore.
10. Hiking at the Lake District in the UK.
This region is one of the most popular tourist destinations in the UK. It was awarded the Lake District World Heritage status last year. This national park in the northwest corner of England has mountains, valleys, villages, towns, coastline, and lakes. Aside from the stunning scenery, there are plenty of activities you can enjoy there. Join a family-friendly guided walk on one of 48 available routes. If you prefer water sports, you can hire motorboats, rowing boats, kayaks, and paddleboards. Children can explore the caves and enjoy many amazing exhibitions. From climbing walls to Lakes Aquarium, the youngest visitors will have so much fun at this place. Parents with older children can climb Scafell Pike, the highest mountain in England. Although it's a bit challenging, there are clearly defined paths and guided tours you can join. Cosy holiday cottages, friendly B&Bs, and luxury hotels are available for your stay, depending on your budget and preferences.
11. Explore the beauty of the Canary Islands.
With its balmy spring weather, this Spanish destination promises beautiful beaches and tons of activities to enjoy in autumn time. Scented pine forests, stunning volcanoes, dreamy landscapes, secluded sandy coves, and beautiful beach resorts will make your stay unforgettable. This diversity will make outdoor pursuits a key pleasure of the Canaries. The islands are rich in both original art and architecture. You can see it in wooden balconies, leafy internal patios, facades, and charming churches. When you wish to relax, just kick back on the beach. Try yoga, massages or some other self-care therapies. Make sure not to miss thalassotherapy which is a local speciality. Unwind and enjoy the sunset with a glass of local wine in hand.
The best family holidays cater for the needs of every member of the family. Everyone wants to have fun and spend some quality time together. These family-friendly trips are loaded with scenic hikes, relaxation spots, and activities for kids. Autumn is a perfect time for travelling due to moderate temperatures and fewer tourists. Wherever you decide to go, you'll come back home with some wonderful memories.