Education Preparation is a topic really close to my heart. My family really knows the value of a good education. Sometimes, different kids can come from different backgrounds given the geography, economic status, related academic areas they like or simply the values they have learned from home.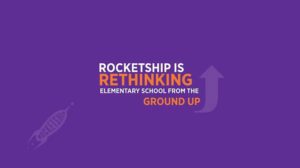 How do we standardize this? How can we prepare kids to be mentally equipped with the necessary knowledge they need for the future?
There are several ways to prepare students:
Teaching them values
Motivate them to learn
Set the right attitude
Help them learn new skills
Let them have new experiences
Let them be intellectually curious
Assist them to adapt to their environment
One organization helps students to have these qualities. Rocketship Education is a non-profit charter school network located at Redwood City, California. It was established by Preston Smith and John Danner. It opened its pilot school program at San Jose, California. It is currently supported by former tennis player, Andre Agassi through his Turner-Agassi Charter School Facilities Fund.
It earned praise as during its pilot, majority of the students scored as high as Palo Alto School District. It was an innovative alternative for low income students. It also opened its doors in Milwaukee, Wisconsin, Washington, D.C. and Nashville, Tennessee. It's E-learning and EdTech type of strategy, it helps eliminate the achievement gap by building a sustainable school model for students. Recently, Rocketship Education purchased a new office at 1700 Cavallo Road to be able to construct two-story school for grades K through 5.
So are you prepared for the future? Always remember to select the best educational preparation for your children.