The kitchen hosts some of the essential day-to-day activities at home. So, it needs to look good while you maintain its functionality. The kitchen should be an exciting place you would love to be either cooking, eating, cleaning, or even entertaining. 
Interestingly, creating a modern kitchen that makes cooking comfortable is not as difficult or expensive as we think. It only involves the creative and strategic arrangement of this functional area. Are you in need of an ideal setup and décor tips for your kitchen?
If you plan to renovate or redesign your kitchen, the tips below will help you create a great kitchen space. It works for both small and large kitchen spaces in modern homes.
Remove All Wastes 
It is normal to have a lot of wastes coming from the kitchen. However, it is best to get rid of these wastes as they come to prevent clusters. It will also create a clear Path for steps. Put the dirty dishes in the dishware and other trash in the right places.
Design Wide Workways 
Workways are essential in the kitchen because it helps you to coordinate traffic movement around your kitchen. They will not only give your kitchen a neat layout, but they will also mitigate the possibility of accidents. Designing wide walkways make your refrigerators more accessible and ease the movement of hot items.
Use Appealing Décor
Décor is essential in any home space with kitchen décor inclusive. It makes the area more appealing, and most times, it also enhances the functionality. There are several elements of kitchen décor, including lights, furniture, and wall arts. Using wall arts will make your space colorful and more appealing. It also creates a focal point and adds texture to your kitchen. Feel free to check out some fantastic wall art ideas for your kitchen at ElephantStock. Using light colors will also work better for small spaces because dark colors will shrink up small spaces.
Plan Landing Space Near Your Appliances 
Landing spaces near your appliances offer you a safe place to drop or place items while cooking and preparing ingredients. It is best to put this consideration in mind when designing your kitchen. Consider leaving a 15 inches space on the countertop at each side of your cooker and refrigerator.
Use Quality Cooking Appliances
Using quality appliances plays two roles in one. Firstly, these appliances help you to create a modern kitchen space. Secondly, they allow you to create a functional kitchen space. Doubling up these appliances might be essential if you have a large family or more people coming into your area.
Be Smart When Storing Kitchen Utensils 
Storing kitchen utensils, especially those we frequently need, is one of the most challenging parts of kitchen setup. It is best to arrange so that they will be within easy reach without causing clusters in your space. For instance, it is best to hank your knives on a magnetic strip tacked to a backsplash. This consideration will also help you ensure that the kitchen is safe for you and others, particularly children.
Use Suitable Lights 
Lighting is quite essential in every kitchen space. Apart from its role in kitchen décor, suitable light is also necessary while cooking or doing other activities. The type of light cam also depends on your kitchen type. 
Ensure That All Kitchen Surfaces Are Sparkling at Every Point 
Cleanliness is one of the most crucial features that you shouldn't lack in your kitchen. Since you use the kitchen almost every day, you should also consider cleaning as much as you use it. Ensuring that your kitchen is sparkling will make it more appealing. It will also ensure that the food you make in the kitchen is safe and healthy.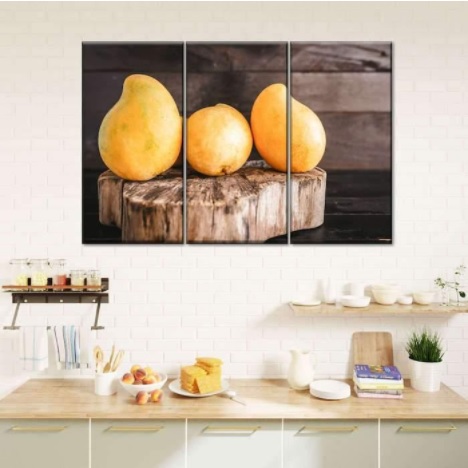 Final Thoughts
The kitchen is one of the most functional spaces in the home. It is common to regard the kitchen as the powerhouse in modern homes. So, as we spend a lot of time in the kitchen, we have to make it as beautiful and functional as possible. The tips above will help you to create the modern kitchen of your dreams!