You've left your home country in order to see as much of the world as you can. This life, although free, still requires you to make some money in order to keep it up – unless you have a sizable inheritance, of course. But even then, what better way to get experience, meet people and, most importantly, learn their ways, than to find work in the country you have decided to visit. The choices are abundant – let us take a look at the most interesting five.
Go on a cruise
Plot twist, you're not paying for the cruise, the cruise is paying you! Another plot twist, you have to earn your keep – which means finding a job on a cruise ship. This could be pretty much anything that exists on land as well, however, it is most likely that you will start from the bottom, as a waiter or cashier, unless you have some skills that could prove useful, such as a lifeguard or masseur/masseuse or a personal trainer. You get to spend your time on a luxury cruise ship, where the party pretty much never stops and there is a way to climb your way up the employee ladder. Of course, you will be spending a lot of time in cramped conditions, as your living quarters will be tiny, probably shared with other people, so take that into consideration!
Work with an NGO
Non-governmental organizations, including non-profits, are an excellent choice for people who want to feel as if they were making a change in the world. If you are one of them, all you need is a knowledge of English and any skill that a particular NGO might find useful – IT, management or marketing are particularly sought after – and you are good to go. NGOs are a good way to put your money where your mouth is and show that your degree is not just for show, but you can really and directly help people. Be prepared for low salaries and difficult work conditions, as well as modest accommodation, often in cold or very hot areas.
Teach English as a foreign language
Many native speakers of English find it easy to land a job abroad just because they are exactly that – native speakers. However, this does not mean that everyone else should give up. It is often the case that non-native speakers have a better grasp of how to explain language problems to other people for whom English is also not a native language. Still, in order to get a good position you might want to think about getting some kind of formal education, but even taking some TEFL courses in Hong Kong can help you land a good job teaching English.
A hostel life for me
Hostels are one of the best places to meet people of all kinds. A lot of travelers prefer them, especially if they are young and traveling on the cheap. Many hostels are on the lookout for English speakers to help them out when tourism is in season, which is a great way to stay in one place for a time and learn about the people and culture. You could also think about it from a different perspective and start your own hostel – if you are so inclined and have sufficient funds. In some countries it really is not a lot of money to get everything in order and start receiving guests. However, if your location of choice is a bureaucratic nightmare, you might want to rethink that option.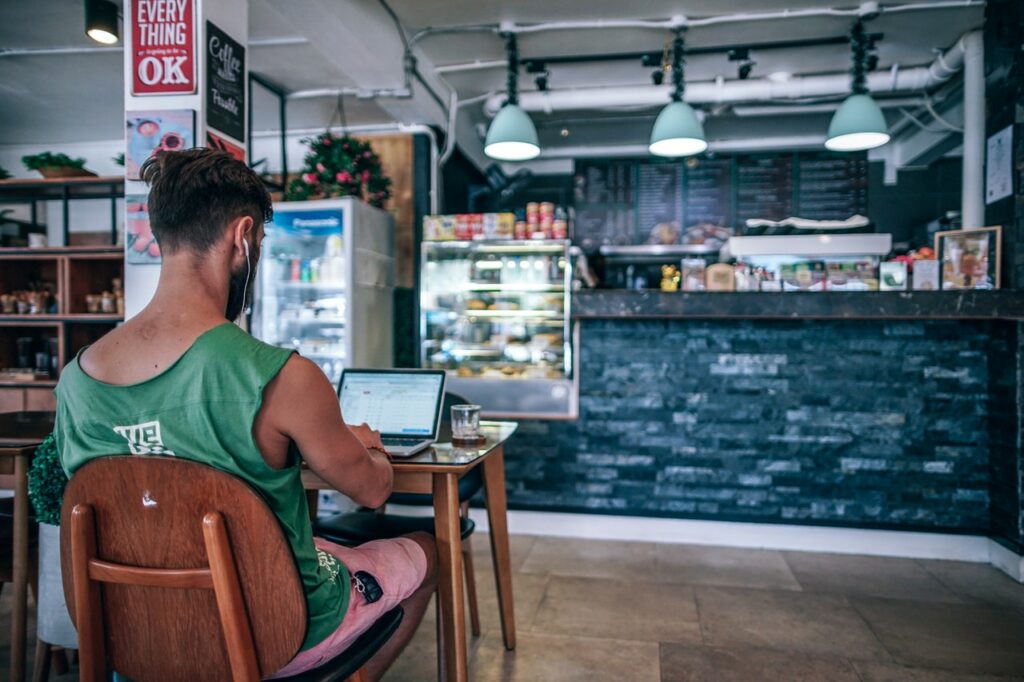 Nomad, but digital
If you have your office in your backpack, you don't really need to look for a job – all you need is a desk (optional) and an internet connection (non-negotiable). You can work from anywhere, basically, and in your pajamas as well (also optional). Unfortunately, this kind of work requires you to live or die by your digital skills. Designers, editors and writers can find their niche here, but not many others. The lifestyle is not a lavish one, but this kind of freedom and self-sufficiency can't be gained by many other jobs.