Many people travel for work or pleasure in today's fast-paced world, making it challenging to stick to a regular workout regimen. But exercise is necessary to maintain both physical and mental health, particularly when going on vacation. Therefore, it's crucial to prioritise fitness and make smart decisions in order to stay active and fit while travelling, regardless of whether you fly frequently or are just planning a holiday. We'll go over some of the top tourist fitness advice in this article.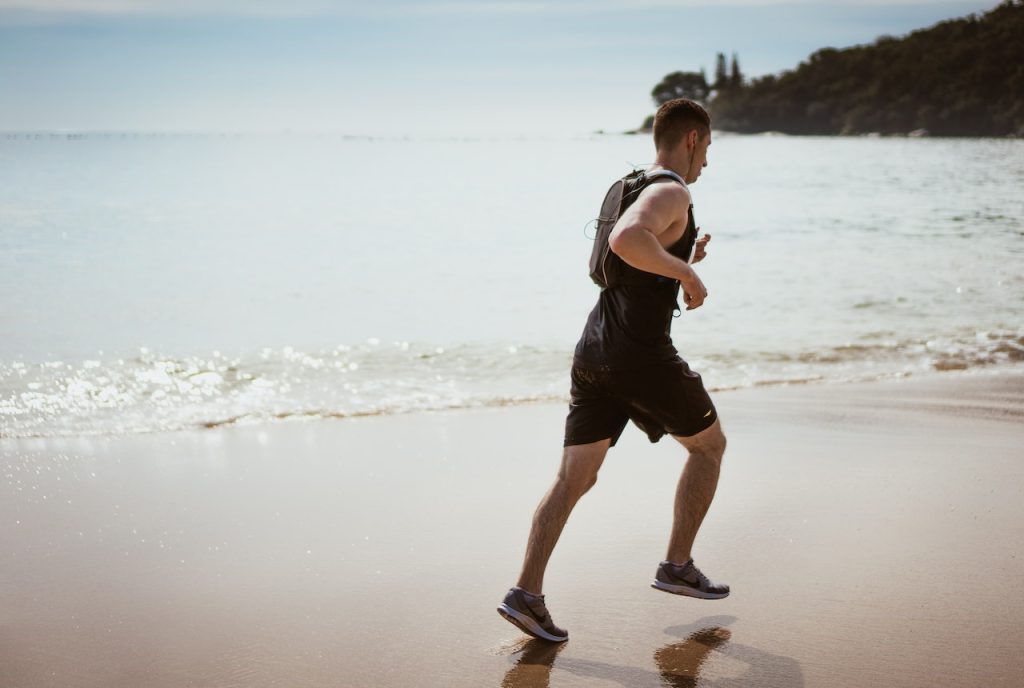 Make Time for Exercise
Even though travelling can be exhausting, it's important to schedule exercise. Find methods to fit physical activity into your day, even if you have a busy schedule. For example, you can take the stairs instead of the lift, go for a stroll during your lunch break or perform a quick workout in your hotel room. To keep up your fitness program, try to get at least 30 minutes of activity every day. For fast workouts that you can perform anywhere, anytime, you may also use fitness apps or YouTube videos as your guides.
Stay Active on the Road
While long automobile or aircraft journeys can often be challenging, it's essential to keep moving. When you can, try to stretch your legs and take breaks to stroll around. Do some easy exercises in your seat, like shoulder rolls or leg lifts, if the flight is long. Additionally, you can strengthen your muscles by using resistance bands or little weights. A fun way to see a new city and get some exercise is by taking a walking or cycling tour. Even better, you may plan your journey in advance using online maps.
Find the Best Training Options
Consider looking for the best training opportunities if you're looking for a more planned workout. Look for exercise facilities or gyms that provide day passes or temporary memberships. You can also search for fitness classes or activities in the area, like yoga or hiking tours. Additionally, options like EMS training, a high-intensity workout that stimulates muscles using electrical impulses, are great if you're short on time. A 20-minute full-body workout with this type of training is effective, and you can even schedule a session online. 
Eat Healthily
In order to keep fit on the go, maintaining a balanced diet is just as crucial as exercising. While on vacation, it can be tempting to overindulge in tasty foods and beverages, but try to make healthy decisions whenever you can. Choose water or unsweetened tea instead of sugary beverages, and opt for grilled or baked items rather than fried ones. To avoid reaching for bad foods when you're hungry, you can also carry good snacks like fruit or almonds. To plan your meals and stay away from fast food chains, look for healthy dining options before you travel.
Plan Ahead
Planning beforehand is the key to remaining active when vacationing. Do your homework on the location you'll be staying in before you leave for your trip. Check the opening times of any nearby gyms or exercise facilities and see if there are any. Additionally, see if there are some guided tours offered and search for parks or other outdoor areas where you may go for a run or a walk. Pack your trainers and workout gear as well so that you are prepared to work out whenever the occasion arises. No matter how hectic your schedule is, you'll be able to squeeze in some exercise by doing this.
Although it can be difficult to stay in shape while travelling, doing so is necessary to live a healthy lifestyle. You can maintain your fitness program if you keep in mind the aforementioned advice. Don't let your exercise routine lapse the next time you're going on holiday. You can maintain a balanced lifestyle while vacationing if you put some thought and work into it.