Last Saturday, I visited Balkan. One thing that immediately popped in my mind was tennis because my favorite players were born in war-torn Yugoslavia. They were Monica Seles, Ana Ivanovic and Novak Djokovic. Let me take you to my Balkan gastronomic experience. Let's say "ajde" which means come on in Serbian!
Did you know that on August 8, 2016, the Balkan branch on Perea Street in Legazpi Village, Makati had a re-opening as it was renovated?
Balkan was founded by brothers Marko and Martin Batricevic. They believe that Balkan will be a center of not just the best Yugoslavian cuisine but also an amazing gastronomic experience. I had the privilege to try several best sellers.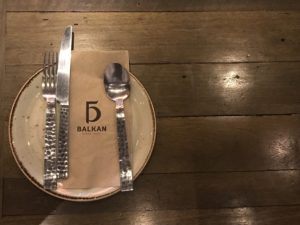 Here are my take on each dish:
Leblebije (Hummus) is made of chickpeas, garlic, tahini and olive oil. It is best served with hot pita bread. It's an ACE for me.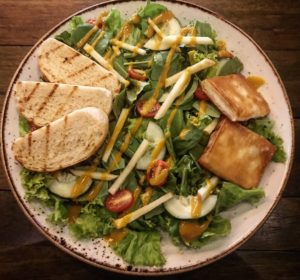 This salad is made of arugula, cherry tomatoes, lettuce, fried feta cheese, apple, cucumber and toasted bread. It was fresh and lite. I would give it a HIT.
Goulash is a classic beef stew which roots back in 9th century. It was a common food for Hungarian shepherds. It's an ACE for me.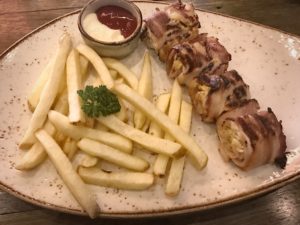 Chicken Kebab was amazing! It was actually my favorite. It's an ACE for me.
Stuffed Pljeskavica is the national dish of Serbia. The ground beef steak was stuffed with mozzarella cheese. It was so good and yummy. An ACE for me!
Overall, I'm really happy with my Balkan gastronomic experience. After the meals, I literally screamed "Idemo" which means let's go in Serbian.
Balkan is located at Ground Floor, Maripola Building, 109 Perea Street, Legazpi Village, Makati City, Metro Manila, Philippines. They are open from 11 AM to 10 PM (Monday to Sunday). You may also contact them at +632-846-0744.
You may check their official social media accounts for any promos or updates:
Instagram: balkanmnl
Facebook: BalkanMNL
Twitter: BalkanMNL