Yesterday, I went around Venice Piazza Mall to look for a perfect snack. I found not just one but a basket full of goodies from Boulangerie22. The brand is a fusion of traditional principles with a modern twist, bringing forth melt in your mouth breads and pastries based on the country of origin, with a commissary that's first of its kind here in the Philippines. It is owned by the Amado Group Corporation (AGC).
All breads and pastries are baked to perfection in the central commissary. This is to ensure that the quality of the pastries are consistent in all branches. There are no preservatives meaning all pastries are 100% natural. They also employ 24 hour fermentation process to ensure softer bread and reduced gluten content. This method ensures that the branches give consistent quality and freshness for all the breads and pastries they serve. It's freshly baked everyday. They also employ special packing technology to ensure freshness (frais) and originality (authentique).
Here are some of the breads and pastries I tried in Boulangerie22: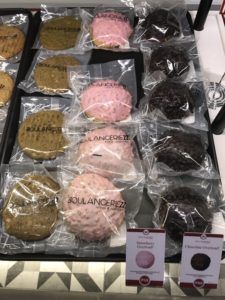 I started off with Holy Cheesus! It is an oozy, golden 3-cheese bread with milky and buttery goodness that just tastes DIVINE! Yes! It was so good. It was baked to perfection.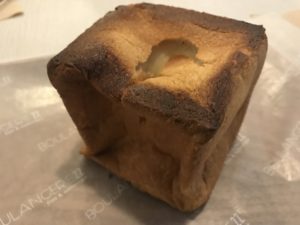 After the cheesy goodness overload from Holy Cheesus!, I tried the Cheddar Chicken Floss Bread. This was the first time I tried chicken floss with sharp cheddar on a sweet bun. It was not too salty but sharp in flavor. It was perfectly balanced with the sweetness of the bun.
Next one would be the Japanese Custard Cream Cheese Bread. It was very delicate and my absolute favorite! The cream cheese does not overpower the custard cream. It displayed the perfect balance of subtleness and consistency.
Who doesn't like a generous serving of Cream Cheese Chewy Fudgy Brownies. The cream cheese on top of each brownie takes it to the next level. It gives additional sweetness and kick to every chocolately bite of the chewy brownies.
They also have Assorted Macaron in Gift Box of 5. There are 6 flavors to choose from: (1) Vanilla, (2) Maple, (3) Chocolate, (4) Cherry, (5) Green Apple and (6) Grape. It feels like escaping to Paris with every decadent authentic macaron made with pure Almond Flour.
Apart from savory and sweet breads, they also serve a wide variety of coffee and juices to pair with their artisan pastries. Boulangerie22 has a selection of hot and cold beverage to complement its bread offerings.
Boulangerie22 currently has several branches located strategically at Manila, Makati, Muntinlupa, Taguig and Quezon City. I personally visited the Venice Grand Canal branch at Unit A-121 Venice Grand Canal Mall Mckinley Taguig City.
You can reach them through their social media pages:
Facebook: Boulangerie22 Philippines
Instagram: boulangerie22
Twitter: boulangerie22
Website: www.boulangerie22.ph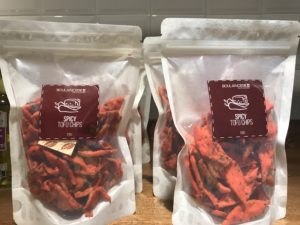 The verdict: It's an ACE!
The Tennis Foodie's favorite: Japanese Custard Cream Cheese Bread, Cream Cheese Chewy Fudgy Brownies and Holy Cheesus!