I have always loved chocolate as a young child. It has been my companion on every occasion. Can you resist a good bar of dark chocolate? I bet you won't! Recently, I discovered a couverture chocolate that will surely bring out the sweet tooth in you – Malagos Chocolate. I first noticed Malagos Chocolate in Manila Peninsula Hotel in a form of macarons. It has always been my favorite for few years now.
Malagos Chocolate is single-origin made from ethically grown and primed cacao beans that have been carefully inspected, graded, fermented, and solar-dried in one of the farms in Davao. The Grade A cacao beans used are from Trinitario – a hybrid of Forastero & Criollo.
Did you know that Malagos Chocolate won one silver and two bronze awards at the 2017 Academy of Chocolate competition held in London, UK earlier this year?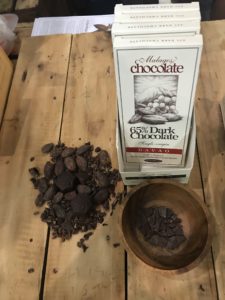 Malagos Chocolate is definitely making waves in the International scene. They won one silver and two bronze awards at the 2017 Academy of Chocolate competition. It was held in London, United Kingdom earlier this year. In the Tree-To-Bar Category, they bagged 2 bronzes for Malagos 65% and Malagos 72% dark chocolate. They had a commendation for the Malagos 85% dark chocolate variant. In the Drinking Chocolate Category, the Malagos 100% Unsweetened Chocolate bagged silver award.
This makes the 7th international award and one (1) commendation for the company. Last year, Malagos Unsweetened Chocolate (Drinking Chocolate category) won silver and 2 stars (out of 3 stars) at the Academy of Chocolate and Great Taste Awards in London, UK, respectively.
In April 2015, Malagos Unsweetened Chocolate won the bronze award for Best Unflavored Drinking Chocolate at the 2015 Academy of Chocolate Awards in London, United Kingdom. Later in October of the same year, Malagos 65% Dark Chocolate was given the silver award in the World Drinking Chocolate Competition organized by the International Chocolate Awards in Hannover, Germany.
I was fortunate enough to interview Sir Rex Puentespina of Malagos Agri-Ventures Corp, one of the owners of Malagos Chocolate. Here's a transcript of the exclusive interview with Sir Rex:
TF: When did the brand started in Davao?
RP: It started last October 2012. We launched our first product at World Food Expo (WOFEX) last August 2013. the first product was the 65% dark chocolate and unsweetened chocolate. But we have been farming cacao since 2008. My mother started it. We brought a property beside our resort. There were cacao trees already growing on that property. My mom rehabilitated the trees. After 4-5 years, we met a group from Mars Cocoa Development Corporation who does training and CSR initiatives in the USA. These are scientists who teach farmers grow cacao using advance techniques and technology. They went to the Philippines as an advocacy to teach farmers. Malagos Chocolate partnered with them. After that, we trained other farmers using our farm as our laboratory to help them grow cacao. We started exporting the beans after that around 2008-2009. We started 1 container a year until it progressed.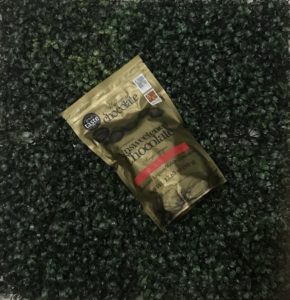 On November 2007, we asked help from a consultant from Holland (The Netherlands). He went to Davao to visit us since we want to start with chocolate making already. When he came he said "Sorry you cannot make chocolates with your beans. You need to further improve the quality of your beans." after 5 years to assess the raw materials. Then it's when we started making pilot batches (8 kilograms) of chocolates. I remember we were only 3 in the company. We learned chocolate making by experience.
TF: What are the current corporate partnerships of Malagos Chocolate apart from Manila Peninsula Hotel? Do you sell your chocolates in retail?
RP: Yes. We sell our chocolates to home bakers, to different institutions like hotels where they use Malagos Chocolate as one of the key ingredients to their creations. It is visible also on SM Kultura. There's a special section for Malagos Chocolate since this is under a specialty food category.
My favorite among all the variants would be the Malagos 72% Dark Chocolate. It got the right richness of the chocolate along with the perfect amount of sweetness. I also love the Roasted Cocoa Nibs. It's perfect as topping for your favorite Filipino dishes such as champorado.
This is definitely an ACE for me. I really love the texture and the taste of each chocolate. Presentation wise, they also have good packaging materials. It's perfect gift for Christmas or any special occasion. You may contact them at (02) 929 9310 or at sales@malagoschocolate.com. You may also visit their website: http://malagoschocolate.com.
Alternatively, you may contact them at their official social media accounts:
Facebook: Malagos Chocolate
Instagram: malagoschocolate
Twitter: malagoschoco