What is Green Coffee Bean? Ultra Green Coffee is made from the finest unroasted arabica beans. Green Coffee does not undergo the roasting process, the chlorogenic acid in green coffee bean is untouched, which aids in weight loss. It also has the highest amount of antioxidants that help prevent diabetes and hypertension. It is 100% organic.
It is one of the healthiest coffee  because it combines all the health benefits of 6 amazing super foods with green coffee beans. Moringa (Malunggay) has 92 nutrients. Mangosteen heralded as the "Queen of Fruits", Guyabano, a cancer preventive fruit. It helps in producing healthy cells. Bitter melon is used as adjunct treatment for high blood sugar. Bignay fights against free radicals and aids weight loss. And lastly, Banaba has insulin like effect. It lowers glucose levels in the body. It is a proven weight loss supplement, delays and reduces the absorption of carbohydrates.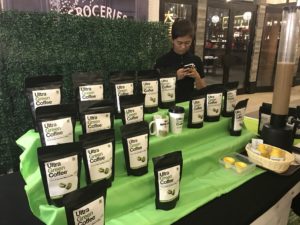 One advantage of Ultra Green Coffee (UGC) is that it doesn't have anti-caking agents which are small chemicals that prevents other compounds from clumping together. It also absorbs moisture. It is usually composed of phosphates, carbonates, silicates and oxide compounds. Many of these compounds contain aluminum (e.g. sodium alumino-silicate and alumino-calcium silicate) which is toxic and harmful to the body. It may cause damage to muscles, kidneys, bones and digestive systems. It can also be linked to Alzheimer's disease on higher exposures.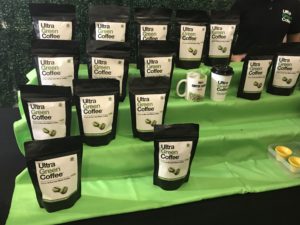 Ideally, it is recommended to drink UGC 1-2 times a day, 30 minutes before your meal. Results may vary because of eating habits and body type. Just a reminder though, UGC is very beneficial to one's health however drinking coffee may not be suitable to pregnant and breast feeding mothers.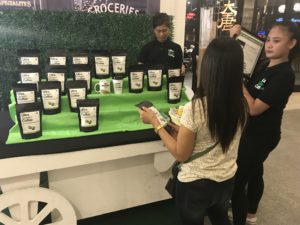 I personally tried the product and it doesn't give you a bitter after taste. It has rich flavor and good aroma. Perfect to perk you up every morning. 1 sachet is good for 1 cup. If you compare it to local coffee served in cafe, it's way cheaper. It will only cost you around 49-50 pesos per sachet. Not bad for a good tasting coffee with lots of nutrients.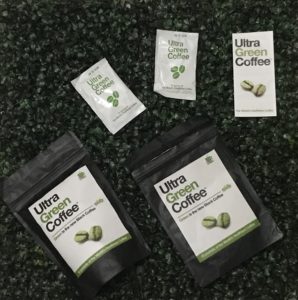 I think this product is a HIT for me. The packaging looks nice. It's individually packed which ensures freshness and quality on each cup. I'll definitely recommend this for my friends and family.
For inquiries, you may visit their website at www.ultragreencompany.com or call them at (02) 650 7539 or 0922-557-7563.
You may visit their main office at Unit 207 Grand Emerald Tower, F. Ortigas Jr. Ave. Corner Ruby and Garnet Street, Ortigas Center Pasig City 1605.
Alternatively, you may check out their social media pages:
Twitter: ultragreenco
Instagram: ultragreencoffee
Facebook: ultragreencoffee