New year means new you. It's the start of the year again and everyone is eager to shed some pounds after holiday festivities. I have discovered the perfect place to eat healthy and feel less guilt. Try Il Fiore, a gelato lab & earth cafe that serves organic and all natural food that will surely tickle your tummies.
Il Fiore, owned and conceptualized by Ms. Hazel Que, started last September 2016. It initially started as a hobby. She even had some pop up stores in some events until such time that she decided to put up her own store inspired by her friends and family. The restaurant serves freshly sourced seasonal flavors and organic ingredients to ensure the quality of the meal served on each customers. Mushrooms are gathered once or twice a week while the salad greens are freshly procured daily.
The restaurant is well lighted and well ventilated. Once you come inside the store, you'll be greeted by the friendly staff. The colors of the stores really pop well too. It's family and pet friendly.
With the help of Ms. Queen Ibayan, the store manager, here are some of the best sellers on their menu: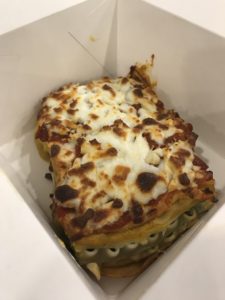 Apart from the vegetarian inspired menu, they also serve freshly baked goodies and gelato that will surely unleash your inner sweet tooth. Fior de latte is the base of all of the gelato flavors which means if you like it, you'll definitely like all other flavors as well.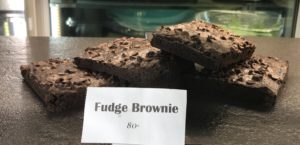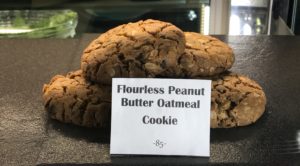 Il Fiore is located at Unit 101 Argo II Salamanca St., Brgy. Poblacion, Makati City. They are open every Tuesday to Sunday from 10:30 AM  – 10:00 PM. You may contact them at +632-555-5645.
You can reach them through their social media pages:
Facebook: Il Fiore Earth Cafe Gelato Lab
Instagram: ilfioreph
The verdict: It's a HIT!
The Tennis Foodie's favorite: Pistachio Flan Gelato, Fudge Brownie and Portobello Mozza Burger.