Thailand has been one of my favorite gastronomic hotspots in Asia. Today, I had the chance to have an overnight Bangkok foodie experience. I took advantage of the long layover in Thailand. I dined at Eat.Tion, a Thai food restaurant.
The restaurant was lively with original Thai music as their background. It is ventilated enough and it is clean.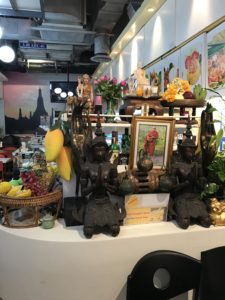 Here are some of the items I tried on their menu:
I was a bit disappointed with the presentation. Taste wise, it did not made an impact too.
Eat Tion is located at Nong Prue Bang Phli District, Samut Prakan, Thailand. They are open 24/7.
The verdict: Average
The Tennis Foodie's favorite: Sago & Black Bean in Coconut Cream