Last week, I was able to try a start up fruit shakes with a twist. Icy Cool Shake is an innovative franchise that will surely captivate your hearts.
During my visit, I was able to try two cool flavors:
The Melon flavor will definitely blow you away. The sweet flavor of the melon fruit combined with ice cream created a creamy texture and refreshing feel to the shake. The tapioca pearls were also cooked nicely. It was not too soft nor too hard to chew. It was very crunchy and not too sweet. It gives a different texture to the drink. My score? It's an ACE for me.
I also tried Taro flavor. I'm a big fan of taro, matcha and strawberries. This one did not disappoint. I like it without whipped cream. My verdict? It's a HIT for me.
Apart from these two flavors, they also have other best sellers: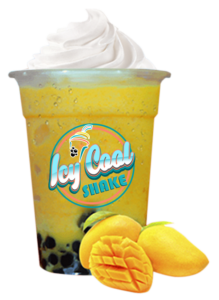 In the latest edition of Business Franchising PH, they graced the front page! Recently, they also won Golden Globe Annual Awards for Business Excellence. This signifies that the brand is growing and innovating their products. It is their promise and their goal to make every customer leave their kiosk satisfied with what they bought. They ensure all products are in a clean and healthy environment so that every customer will trust their product. In Icy Cool Shakes, they believe that the customers are always right.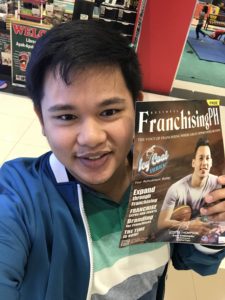 Icy Cool Shake is located at City Mall Anabu I-B, Imus, Cavite, Philippines. For franchise inquiries, you may contact them at 09494216924 or (046) 402-7282. Look for Mr. Paulo Del Pilar.
To know more about the brand, you may follow and like their official social media pages and website:
Instagram: icycool_shake
Facebook: Icy Cool Shake
Website: www.icycoolshake.com.ph