Are you craving for a nice smoothie but too busy to make it? No worries! With the help of Oster Ball Mason Jar Blender, you can now make a two steps Strawberry Shortcake Smoothie in less than five minutes.
Here are the ingredients:
3 scoops vanilla ice cream
1/2 cup milk
1 tsp vanilla extract
1/2 cup strawberries
Whipped cream for garnish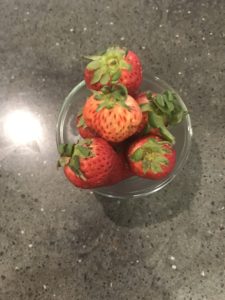 Follow this simple instructions:
Combine first 4 ingredients in Oster Ball Mason Jar Blender; process until smooth.
Leave the blended smoothie in the mason jar and garnish as desired with whipped cream, strawberry syrup, fresh strawberries and cubed store-bought pound cake (optional).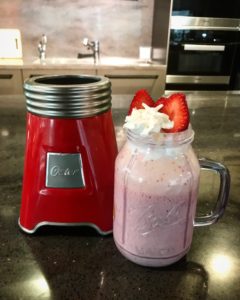 It's very simple and quick. I must say, I really love using the Oster Ball Mason Jar Blender. It is fast, efficient and easy to use. The Oster Ball Mason Jar Blender delivers more efficient results with culinary precision with a 4-point stainless steel blade and a powerful 250-watts motor that perfectly crushes ice. Yes! It crushes ice unlike other blenders. Each kit includes an extra jar, a drinking lid and straw for easy consumption of drinks. It also includes a storage cap for storing salsas, dips, spreads, or baby food. Apart from that, it also includes 2 pieces of dishwasher safe, BPA-free plastic Ball Mason style jars 600ml for the smoothies and shakes that you want to prepare.
For more information on Oster Ball Mason Jar Blender, you may visit their official website at https://www.osterphilippines.com/
Alternatively, you may visit their official social media pages:
Facebook: OsterPHL
Instagram: osterphl
Oster is exclusively distributed by Focus Global Inc. It is located at 15/F, Twenty-Four Seven McKinley, 24th St. corner 7th ave., Bonifacio Global City, Taguig, 1634, Philippines. They can be reached at (632) 7059999 and (632) 8336377 (fax). You can also reach them through their official email: oster@focusglobalinc.com