Few weeks ago, I decided to join the revolution to raise awareness and education about proper nutrition and wellness. I discovered one restaurant in Telok Ayer in Singapore which specializes healthy food without compromising the flavors and ingredients.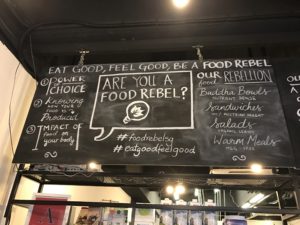 Kitchen by Food Rebel was founded by Elika Mather, a former corporate HR consultant. She studied at Institute of Integrative Nutrition where she trained as a health coach. Her goal is to educate and raise awareness about proper nutrition without compromising the taste of the food and to enable her diners to enjoy the rich flavors of each dish.
The restaurant is well lighted and well ventilated. Once you come inside the restaurant, you'll be greeted by the energetic staff. The colors of the stores resembles the earth and it has a very cozy vibe. It's one of the best spots in Singapore to catch up with friends and have an afternoon dose of coffee.
Here are some of the best selling items I tried at Food Rebel:
I really love the Zoodle Bolognese. It's one of my favorite items in the menu (since I really like Zucchini). The "Zoodle" is freshly made in the kitchen upon order.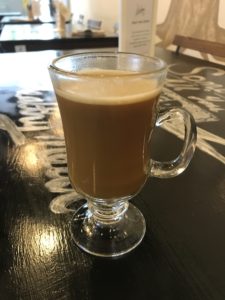 Bulletproof coffee is typically made of three things: coffee, grass fed butter and brain octane oil. It serves as fuel du jour for young professionals to jump start their day. It was developed by Dave Asprey and it was adapted by Kitchen by Food Rebel in Singapore.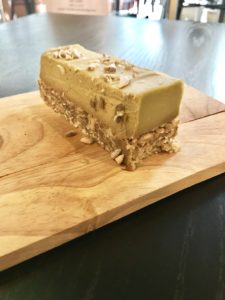 I also had Keylime and Pistachios Pie which was very subtle and complex. They also serve freshly baked goodies for sweet tooth like me.
Kitchen by Food Rebel is located at 28 Stanley St, Telok Ayer, Singapore 068737. They are open every Monday – Thursday (8 AM – 6 PM), Friday (8 AM – 8 PM) and Saturday (9 AM – 2 PM). It is closed every Sunday and public holidays. You may contact them at +65 6224 7088.
You can reach them through their social media pages:
Facebook: Kitchen by Food Rebel
Instagram: foodrebelsg
Twitter: foodrebelsg
The verdict: It's a HIT! It's a nice place for hangout and catch ups.
The Tennis Foodie's favorite: Zoodle Bolognese, Bulletproof Coffee