Going to Australia is one of the best ways to spend your vacation – you'll see some of the most beautiful landscapes in the world, meet lots of friendly people, and have the time of your life. However, planning a visit to this amazing place isn't as easy as it seems, and you need to invest some time and energy into making sure everything is perfect. Planning ahead is always better than just going there and improvising, so here are some of the tips that will make your fall vacation in Australia a total success.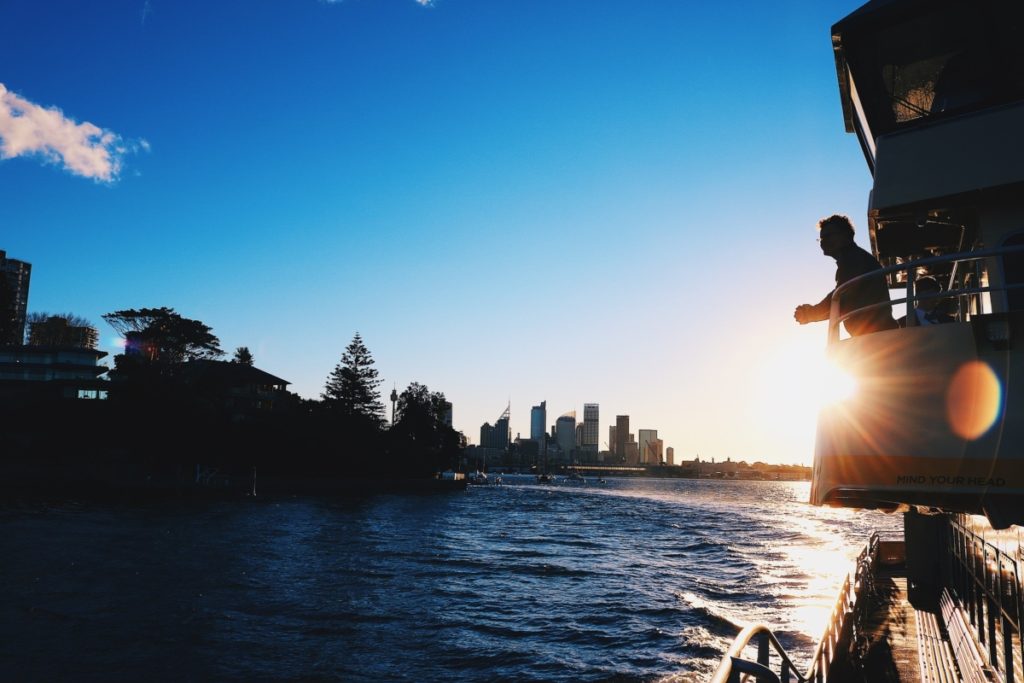 Learn more about Australia
Most people know that Australia is vast and full of different things they can enjoy, but very few people actually dedicate some time discovering all the beauties of this amazing place and are willing to learn more about it. But, doing this makes more sense than you've initially thought, and every single thing you learn might make your vacation better and richer.
Some of the things you need to take into consideration include the diversity of Australia, its spatial organization, the time you're going to need to get from one city to another, the prices, the local food, the lingo, and the amazing beaches you can visit basically all year long, whether you're a fan of swimming or not. Knowing all these things in advance will help you prepare for your vacation and you'll know what to expect before you even get there.
Organize your accommodation
Being so popular with so many tourists across the world, Australia is one of those places where you have to book your accommodation long before arriving on your vacation. It doesn't really matter where and when you're going there, because the chances are all the best hotels are going to be booked, so you need to think about this in advance.
Depending on your budget and the number of people you're traveling with, there are lots of ideas you can choose from when picking your accommodation. From hotels and hostels to using popular networks like Airbnb and CouchSurfing, you'll surely find a place you can stay at, but make sure you do this as soon as possible. The sooner you book your accommodation the cheaper it's going to be, so this is an easy and practical way to save lots of money, especially if you're traveling with your entire family.
How to get there?
Speaking of traveling with family, you need to think about getting to Australia as well – and if you have kids, these plans are harder to organize than you can imagine. So, buy your tickets right away because this might easily turn out to be the biggest expense you're going to have and something that will determine all the other things you'll be able to do once you get to Australia.
Another thing you mustn't forget is actually getting from the airport to your accommodation. After spending hours in a plane, you won't be ready to spend more time in a bus or a train, so looking into those reliable and professional private airport transfers in Sydney might be a better idea. These are the people who can get you to your bed quickly and efficiently, no matter how many people you're traveling with, and that sort of comfort is just what you need after arriving in Australia.
Make a list of things you want to see
Again, Australia is enormous, and even if you stick to just one city, you'll have plenty of things to do and visit. That's why making a plan is a must – this sounds like the most boring thing in the world, but what else are you going to do while being stuck in a plane for hours and hours? Figuring out exactly what you want to see and do on your vacation, and deciding what you're going to every single day will help you get organized and make the most of your time.
Doing something you've never done before is another great tip for all those visiting Australia. This country offers so many wonderful things, from peaceful beaches to adventurous mountains, so maximize your time and do as many new things as you can. Visiting a few smaller Australian towns is also a great way to learn more about the culture of this country and meet the people you can't see anywhere else in the world, so be sure to do that as well.
Spending your fall vacation in Australia might seem like a crazy idea to all those people around you, but after you get back and start sharing all your amazing stories and telling your friends and family about your adventures, they'll understand why you went there. So, start getting organized – book your flight, find a great place to stay, learn more about Australia, and enjoy your time there!