If you've played All I want for Christmas is You by Mariah Carey at least once in the last couple of days, it means that the holidays are just around the corner and it's time to start thinking what present to buy for your loved ones. Choosing and buying a present for a woman is quite easy; they will gladly tell you what they need, or you can choose from a plethora of different, yet very original, options. However, choosing a gift for a guy is not as easy as it sounds. There are many reasons why: they have no idea of what they need or actually want, or find it hard to say they want funny or strange things like the devil may cry sign for their wall. Getting them to be honest with themselves and their needs is the first step in finding out what a man wants for Christmas, otherwise the pool of presents will be slightly smaller. But if they're still being stubborn and keeping a tight lip then take a look at these five ideas. If you need any help in getting your boyfriend, brother, or father a Christmas gift then you've come to the right place!
1. For the sports lover
Since most men fall into this category, let's start with it first. Anything that's sport-related will make any sports lover extremely happy, but you have to know what sports he's into and what size he's wearing. For example, if he's a gym rat, getting him a new sports bag or gym sneakers is an excellent gift. However, you might also want to consider if there are any other sports he likes to do in his free time. Many guys tend to like tennis a lot, so if this is the case, getting him something tennis related is a great gift to be left under the tree. On the other hand, if basketball or football are his sports, getting him a ball might also be an excellent idea.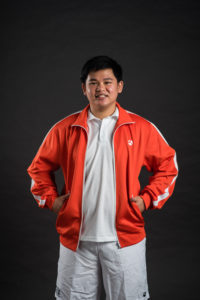 2. For the foodie lover
It might happen that you don't know what your guy's passion is, but sometimes the answer might be right in front of you. Does he like to eat and cook? If this is the case, then you know you simply have to gift him something connected to food. The first option would be to get him a good cookbook that incorporates recipes from different cuisines of the world, but if he just likes to eat and not cook, then you should narrow down your choice. A dinner at his favorite restaurant once a month is an excellent gift that you will be able to enjoy as well.
3. For the guy who has everything
More often than not, we stumble upon a guy who has everything and doesn't need anything else. If the guy you're getting the present for is one of these, then you are in trouble! However, the point of festive gifting is to show that you care, so choosing special online Christmas gifts might do the trick. These gifts are always very original and quite thoughtful, so there's no risk of making a mistake. You can choose anything from various unique and witty T-shirts and socks, to gadgets and appliances that your guy will like, and which will match perfectly with his personality and home interior. Perhaps he's a decorative guy, in which case you can actually elaborate on the home interior idea. Some Personalised neon lights, or maybe an acrylic painting? Interior decoration is definitely an unexplored domain when it comes to gifts and if you think this is a good idea for your particular man, and some home interior decorations might go down a treat, then Check it out at Bumblejax because this will be up your street.
4. For the travel lover
Another gift that at least two can use is a trip somewhere nice. In case your man likes to travel the world, or has a specific destination he would like to visit, booking him a plane ticket there is a very thoughtful present that he will definitely like. On the other hand, you can browse several exotic travel destinations, see which tickets you can get at a great price, book two and go together! This way, you will be gifting yourself the same thing!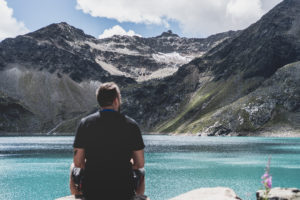 5. For the fashion lover
Finally, your last resort can be getting your man a fashion item, which is a wonderful idea if he's into fashion. There are two ways in which you can play this – you can either take him shopping with you and get him something that he likes, or browse online and try to find good but generally unknown and new clothing brands, and support them by getting him something that you know he will like. It's not only the big brands that have good clothes; doing your research and finding a good clothing item by an unknown brand shows how much care you gave into choosing the right present. Also, don't limit yourself to clothes. You could consider shopping for a stylish wooden belt, leather watches, sports shoes, ties, and more. Look around for more options both online and locally until you find that perfect gift that your man might like.
Even though it's easier said than done, finding a good gift for the most important men in your life is really not rocket science. Just think outside the box, mind our tips and there you go!
Guest Post by Peter who is a travel editor at Men-Ual magazine. Beside blogging he worked as a travel journalist for many publications around UK & AU. Follow Peter on Twitter for more tips.