Tired of the long lines during lunch hour? You can beat the queue at Cuesina Garden Bistro! It's a newly opened restaurant at Venice Piazza Mall in McKinley Hill, Taguig City. If you're into the full Filipino cuisine experience, you came into the right place.
The restaurant is well ventilated and well lighted. It features a modern look with colorful chandeliers and Filipino themed chairs and tables.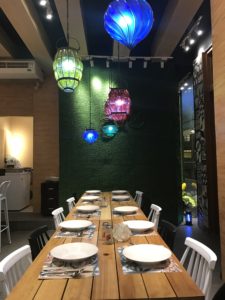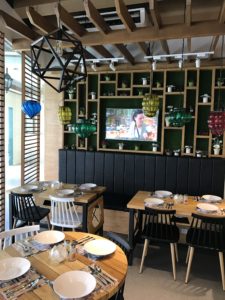 Their menu is subdivided into appetizers, pinoy style hot pot,  grilled pinoy style, Cuesina sizzlers, house specialties, pinoy salad & vegetables, noodles dishes & rice and desserts. Apart from the basic menu, they also serve cocktails and different fruit juices anytime of the day. They serve complimentary kropek (prawn crackers) while you wait for your order.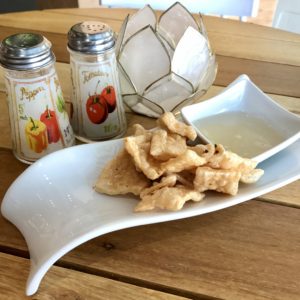 Here are some of the best and tastiest items on their menu: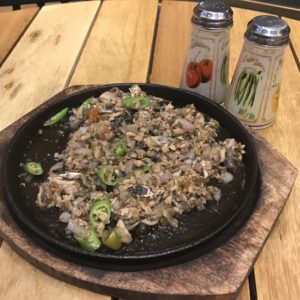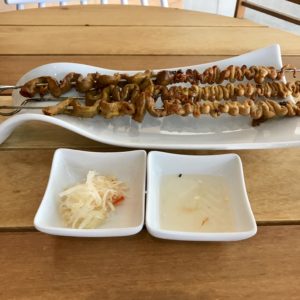 I really love the hubad na lumpiang sariwa. It includes tofu and fried liempo on top of the deconstructed fresh vegetables.
They also serve mouth-watering desserts such as chocolate sili labuyo lava cake, Cuesina churros con chocolate and suman ube leche flan with latik.
The highlight of my dining experience would always be desserts and the frosted cheesecake did not disappoint. It is homemade and topped with generous amounts of whipped cream and chocolate sauce.
Cuesina Garden Bistro is located at 2/F Venice Grand Canal, Upper McKinley Rd, McKinley Hill, Taguig City. They are open to serve everyone from 11 AM to 10 PM. You can reach them at 09065468531.
You can also check their official facebook page: www.facebook.com/Cuesina
The verdict: It's a HIT!
The Tennis Foodie's favorite: Barbacoa De Costillas, Chocolate Sili Labuyo Lava Cake, Hubad na Lumpiang Sariwa, Cucumber Lemon Mint Shake, Pork Belly Pritchon