Bo's Coffee, the country's premier all-Filipino specialty coffee shop, recently opened another branch at Le Grand Tower 3 in Eastwood City, Libis, Quezon City. It is a homegrown coffee shop with spotlight on Philippine Coffee. The company supports local coffee farmers while delivering unparalleled hospitality and complete homegrown experience to their patrons.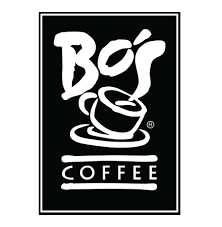 Bo's Coffee, strategically located in the heart of the business district of Eastwood, welcomes all walks of life. "We want everyone to feel the Bo's Coffee experience as they look for a nook and haven where students, friends, and families can study, bond and share stories in a cozy and feel-at-home atmosphere over their favorite local brew," Coochy Mamaclay, Bo's Coffee Vice President for Brand & Marketing said. "Being a homegrown brand, we have become the go-to coffee shop and will remain as such, as we continually cater to our loyal customers' needs, bringing Philippine coffee closer to you," Toni Santos, Bo's Coffee Brand & Marketing Manager added.
Did you know that Bo's Coffee was founded by Steve Benitez in Cebu City last 1996?
To commemorate the soft opening of the Eastwood branch, Bo's coffee invited members of the community and media to a coffee cupping session where they were instructed on how to better appreciate the nuances of coffee through the Philippine Coffee Origins, all of five which are proudly harvested locally. The beans are locally sourced and harvested from Sagada, Benguet (Mountain Province), Bukidnon (Mt. Kitanglad), Davao (Mt. Apo) and Cotabato (Mt. Matutum).
The coffee cupping session was spearheaded by Carl Vasquez, the coffee master in Bo's Coffee. It included two sessions: the coffee cupping which aims to familiarize the patrons with different coffee beans and coffee brewing session which teaches enthusiasts on how to prepare their coffee using French press and Hario V60 coffee dripper.
"Each coffee shop serves as a window and platform for our homegrown partners, whose quality products may be unfamiliar to some. Among them are the Tsaa Laya, Bayani Brew (iced tea and beverages), Theo and Philo (chocolates), and Anthill Fabric Gallery (upholstery) " Coochy Mamaclay added.
"In our vow to share the great Philippine coffee experience, every cup you sip also nurtures and cultivates social enterprises and builds communities, a commitment and advocacy we take seriously" she explained.
As "Your Homegrown Brew", Bo's Coffee's point of pride is that all of its coffee beans are sourced locally from highland farmers in Sagada and Benguet in the Mountain Province, Mount Kitanglad in Bukidnon, Mount Apo in Davao, and Mount Matutum in Tupi, Cotabato.
Bo's Coffee boasts numerous branches in Luzon, Visayas and Mindanao. The other present and existing locations as well as detailed menu can be found on its website at www.boscoffee.com.
Alternatively, you may contact them at their official social media accounts:
Facebook: boscoffee
Instagram: boscoffee
Twitter: boscoffee