I happened to walk in Vito Cruz after my tennis practice. I noticed a small food park and I checked out the food finds on this area. One stall really left a mark – Melt Bros. The name itself suggests an overflowing cheesy goodness on their sandwiches and other dishes. I gave it a try.
I did two visits in Melt Bros. First, I tried their Chicken Parmesan Sandwich w/ Potato Chips & Coleslaw. Surprisingly, the sandwich is not too salty and it had the perfect balance of flavors. I love the generous amounts of cheese on each sandwich. Definitely an ACE for me.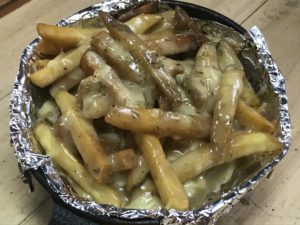 I also tried the Classic Poutine. It has fresh cheese curds and the signature Melt Bros gravy. I'll give this a HIT.
On my second visit, I finally tried the Poky Babe. It's pulled pork, caramelized onion, barbeque sauce, cheddar & mozzarella on white bread. It's my absolute favorite. Another ACE for me.
I also tried the Bacon Poutine. Who doesn't love bacon? It's a perfect side dish for the Porky Babe. Not a bad choice. It's an ACE for me.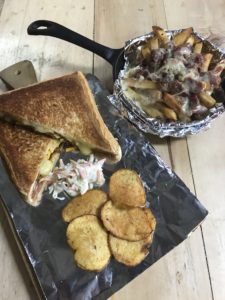 Overall, Melt Bros is the perfect snack or brunch place. They serve good sandwiches for an affordable price. It will be my favorite hangout spot after tennis practice moving forward. I really recommend this place!
Melt Bros is located at Munch Park, 912 Ocampo, Street, UPad Residence Vito Cruz, Manila, Philippines. They are open from 10 AM – 10 PM on Monday to Friday and from 11 AM – 9 PM on Saturdays. You may also contact them at +639266040326.
You may check their official social media accounts for any promos or updates:
Instagram: MeltBrosOfficial
Facebook: Melt Bros
Twitter: MeltBros