I came across an interesting restaurant in Ayer Rajah Crescent area. It is where design meets culinary – Food Anatomy. This restaurant allows you to try "design food" where delicious is not just enough, it must also be beautiful and perfectly crafted. It also allows you to create your own meals in bite sizes. You can freely mix and match different flavors of your own choice.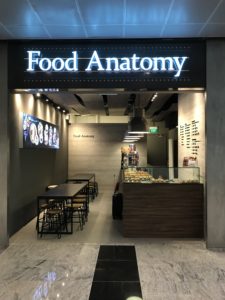 There are a lot of flavors to choose from. Here are some of the best flavors available during my visit:
I really like the Bacon Potato Rice. It includes three different kinds of potatoes: Japanese sweet potato, local Singaporean potato and Food Anatomy home grown potatoes. It also has cheese on top that makes it more yummy.
Food Anatomy is located at Timbre+ Unit 31, 73A Ayer Rajah Crescent, Singapore 139957. They are open every Monday to Saturday from 11 AM to 11 PM.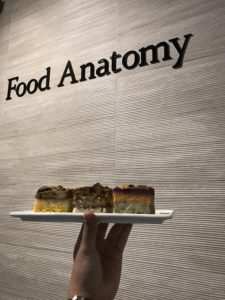 You can reach them through their social media pages:
Facebook: Foodanatomy.sg
Instagram: foodanatomysg
Website: www.foodanatomy.sg
The verdict: It's an ACE!
The Tennis Foodie's favorite: Teriyaki Chicken Rice, Bacon Potato and Beef Rendang Rice.