The best selling pocket pies from Dumaguete are now in Manila! Massive Munchies (MM) opened its doors to Manila residents last February 18, 2017 in the heart of Quiapo. The famous pocket pie store has been in operations in Dumaguete since 2014 with three branches to its name. Mr. Tad Angara along with Mr. Dexter Bautista founded the brand. Tad concentrates on the overall operations while Dexter focuses on the creative side of the brand.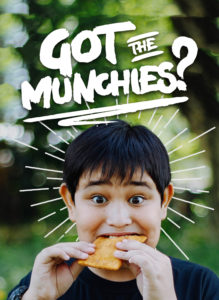 Currently, MM offers 4 mouth-watering flavors to choose from: Cheesy Pepperoni, Tuna Lasagna, Beef & Mushroom and Cheesy Taco. Each pocket pies are fully packed with flavor. It costs for a meager amount of 39 pesos for its regular size while 59 pesos for it's king size. Not bad for a quick to go meal!
Cheesy Pepperoni was the flagship flavor of MM. It is truly a crowd favorite among the patrons. Italian flavor at its best! I personally tried it and it was so delicious! You'll get the cheesy goodness on each bite while savoring the classic pepperoni flavor on each chew. It is mouth-watering indeed!
Cheesy Taco on the other hand makes you savor the Mexican flavors in a pie. It has a lot of cheese and meat bits too. It is simply a taco in a pie with cheese overload.
Beef & Mushroom is a Beef Stroganoff in a pie! Rich mushroom sauce along with tender slices of beef are inside this pie and it is truly a meat lover's favorite.
Tuna Lasagna is an alternative option for health buffs like me. It is packed with tuna rich in Omega 3. It is a less guilt snack for those watching their diets.
Apart from the mentioned above pies, Massive Munchies continues to innovate their products for other markets as well. They plan to offer some other options on their menu: hotdog sandwiches, fusion snacks and drinks. They are also in the R&D stage of the other flavors for the pocket pies in the future: cheesy sisig, chicken inasal & cheesy hungarian for savory flavors while chocolate fudge, mango bango, apple pie & banana caramel for desserts.
Massive Munchies is located at #986 Fr. Hidalgo St., Quaipo, Manila 1001 near Manuel L. Quezon University. They are open everyday from 8 AM-11 PM.
You can reach them through their social media pages:
Facebook: Massive Munchies PH
Instagram: massivemunchiesph
The verdict: It's an ACE! Affordable yet so tasty. This will be my "to go" food.
The Tennis Foodie's favorite: Cheesy Pepperoni and Tuna Lasagna pocket pie