For the last few weeks, you noticed that I changed my diet to keto. Well, it's not really easy. Luckily, a home baker from Quezon City is able to provide low carb yet yummy pastries which are keto friendly. Keto Filipino promotes a healthier lifestyle by opting for keto-based diet and to remind people that they don't need to give up bread and pastry when on a keto diet. I'm a heavy bread consumer so having them on board is a plus for me. The keto friendly breads and pastries they serve are suitable to all diets even for patients suffering from diabetes.
I had a privilege of trying some of their best seller breads and pastries. Here's my take on each one:
Matcha Cupcakes with Matcha Icing, Ensaimada Cupcakes and Dark Chocolate Brownies
I love anything desserts! It wasn't a tough choice for me liking each of the items mentioned above. Well, Ensaimada Cupcakes really did capture my heart. It was so cheesy and not too sweet. It was perfect with a good cup of coffee. For me, it's an ACE.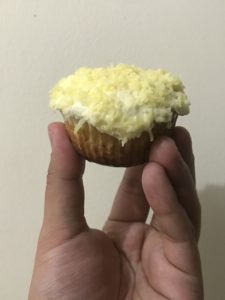 Dark Chocolate Brownies was softer than what I have imagined. It was not sweet too. I loved the texture and the size was just right. I bake the ordinary brownies and I eat them frequently so it was a big adjustment for me. I think I'l appreciate it more in the future. For now, I'l give it a HIT.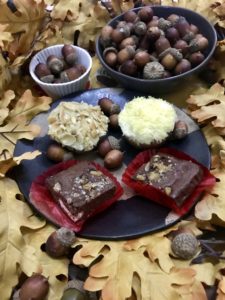 The Matcha Cupcakes with Matcha Icing was good too. It was topped with almonds that gives it a crunchy texture. I personally love matcha so I'l give this an ACE.
BaNONa Walnut Bread
This has to be my favorite bread from their current menu. It smells like fresh banana and it was so moist. One slice and it makes me full already. What I love about this bread is that it was topped generously with walnuts. Keto Filipino knows how to spoil their customers. My verdict? An ACE of course!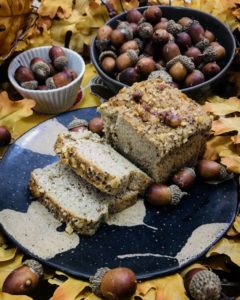 Enticed to order now? You can purchase their goodies Simply let us know anytime your name, address, mobile number, what keto breads and/or pastries you wish to buy, and how you'd like to pay via Keto Filipino – Guilt Free Patisserie. Delivery is scheduled every Wednesday and Saturday from Valencia, Quezon City. You may also reach them via their mobile phone through text, viber or call 0915-6309040 or 0977-2339692.
Currently, they also have a current partnership with Lalamove which caters Metro Manila delivery. Outside of Metro Manila? Don't worry! They deliver nationwide! Enjoy your guilt free pastries in a snap via LBC. Usual schedule of delivery is every Tuesday.
To know more about the brand, you may follow and like their official social media accounts:
Instagram: keto.filipino
Facebook: Keto Filipino – Guilt Free Patisserie