Looking for a new hangout spot in Quezon City area? Look no more because The Food Truck Manila – QC is now open to serve you.
Upon entering the vicinity, you'll be able to see an atrium type building made of food trucks. It allows the proper ventilation to circulate in the whole place. It is also well ventilated and there are adequate chairs in the area. What I like most about the place is that they have designed it in such a way that everyone will be able to dine in. Currently, they have more than 600 seats scattered throughout the four floors. It is also well lighted.
Apart from the seats, they also have adequate number of available toilets or comfort rooms per floor. It is air conditioned and  supplied with adequate amount of tissue and hand soap. Yes, they also have bidet installed in all of the toilets. This ensures the comfort while using the toilets.
There are more than 30 food selections to choose from. Here are some of the best I tried during my visit:
First, I tried the famous Longga Sisig and different variants of longganisa from Longga Nation.
Next, it's time for Tex Mex. I have to admit, they had one of the tastiest dishes served as well as best plating presentation.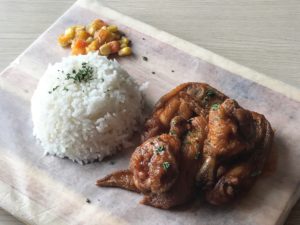 I also had a chance to try Grilllax. They served us Grilled Tuna Panga and Pork Barbeque.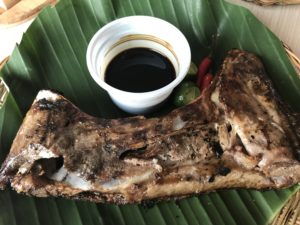 Rox Gastropub Pizza served us Cheesesteak Pizza.
Patata Madness brought the inner childhood in me. They served Smiley Potatoes and different flavored fries.
It's the rainy season again and these Goto King items are perfect for this kind of weather.
Takumi Korean Fusion on the other hand showcased Budae Jigae (Army Stew Hot Pot).
Isaw @ Iba Pa served the Porn Platter showcasing different grilled items. Pick your favorite – mine is Chicken Isaw.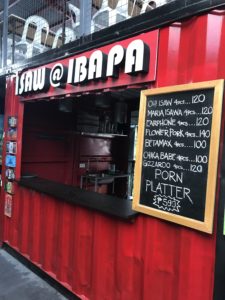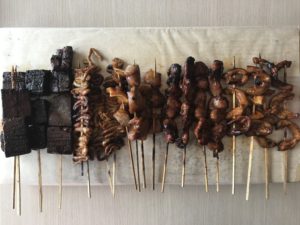 Chef Resty's Roast Beef also had their food tasting.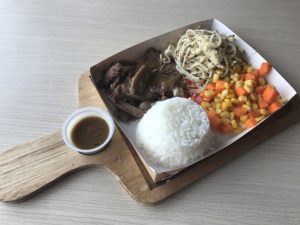 Pong's Bonuan Bangus saved their best for last! It's absolutely one of my favorites at The Food Truck Manila – QC.
I also tried the famous Large Butterfly Squid from Captain Marley. Crispy and Yummy!
Cafe UK gave their best desserts and coffee during my visit. Here are some of the best photos:
Overall, I really did enjoy my time at The Food Truck Manila – QC. It actually exceeded my expectations. They have a very entertaining and respectful staff, excellent and fun ambiance and lastly, a very diverse selection of food. I'll definitely recommend it to my friends and family.
The Food Truck Manila – QC is located at 63 Kamias Road Corner K-1 Street Quezon City, Philippines 1100. They are open 11:00 AM – 2:00 AM everyday. You can also contact them at (02) 985 5711.
You can reach them through their social media pages:
Facebook: The Food Truck Manila – QC
Instagram: thefoodtruckmanilaqc
The verdict: It's an ACE!
The Tennis Foodie's favorite: Longga Sisig (Longga Nation), Cheesy Mozzarella Sticks (Tex Mex), Pork Barbeque (Grilllax), El Granada Jalapeño (Tex Mex) and Relyenong Bangus, Tinapang Bangus, Pork Embutido, Atchara and Steamed Eggplants with Bagoong Isda (Pong's Bonuan Bangus)