It's summer time! When it comes to refreshing coolers, you can't beat a nice serving of freshly and perfectly squeezed lemonade! Good thing, we have Stellina's available in two flavors: Old Fashioned Lemonade and Pink Lemonade with Cranberry.
The best thing about the new in can version is that it is much easier to carry and to transport. You can share it with your friends and family.
Always the perfect squeeze. Stellina's in can is available at all branches of 711 nationwide, Lawsons, All Day and Robinsons Supermarket in Metro Manila.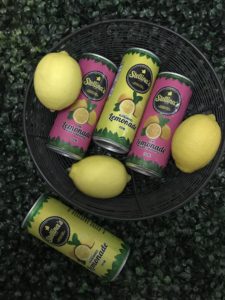 You can also visit Stellina's official social media pages for more information:
Instagram: @stellinaslemonade
Facebook: Stellina's Lemonade
I would also like to thank Mr. Marc De Guzman of Stellina's Lemonade for sending these goodies.
The Tennis Foodie Approved!