If you have no idea what athleisure is, you've probably been living under a rock. By definition, athleisure is a fashion trend in which clothing whose main purpose is to be worn in athletic activities is worn in other situations. No matter if it is going out to the club, workplace or even school, wearing athletic attire has never been easier. But why wear athleisure clothing? Take a look at the most important reasons why.
The combination of fitness and style
If you think about the word athleisure, you will realize that it's a combination of the words athletic and leisure, so it's quite obvious that such clothes are meant to be worn both at the gym and outside of it. Due to the fast pace of life, it's quite acceptable to wear leggings at work or sweatpants at University. Just ten years ago, this kind of fashion would have seemed inappropriate and would have raised many suspicious looks, but times have certainly changed. Owning good athletic clothes is considered a must, and the combination of these items with some elegant ones is the height of effortless style that is loved by everyone. What's also good is that you can find great athleisure clothing everywhere, and new and small clothing brands such as Hew, for example, started making items that everyone will love.
Fitness as a lifestyle
There's something that is also quite important to mention here. It's 2019, so it's always very advisable to encourage a fitness lifestyle, and motivate the people around you to eat healthy and care about their bodies. Athleisure does just that – this trend popularized healthy living; exercising, drinking smoothies and eating healthily. Even if the person is not sporty, rocking this trend will definitely make them question their decision not to hit the gym or exercise at least twice a week. However, it's not only the popular brands such as Nike or Adidas that fall into this category. Finding good athleisure pieces that will motivate you to go to the gym and encourage this fitness lifestyle has never been easier. There are great companies such as Vollaix that create amazing items where classic meets color.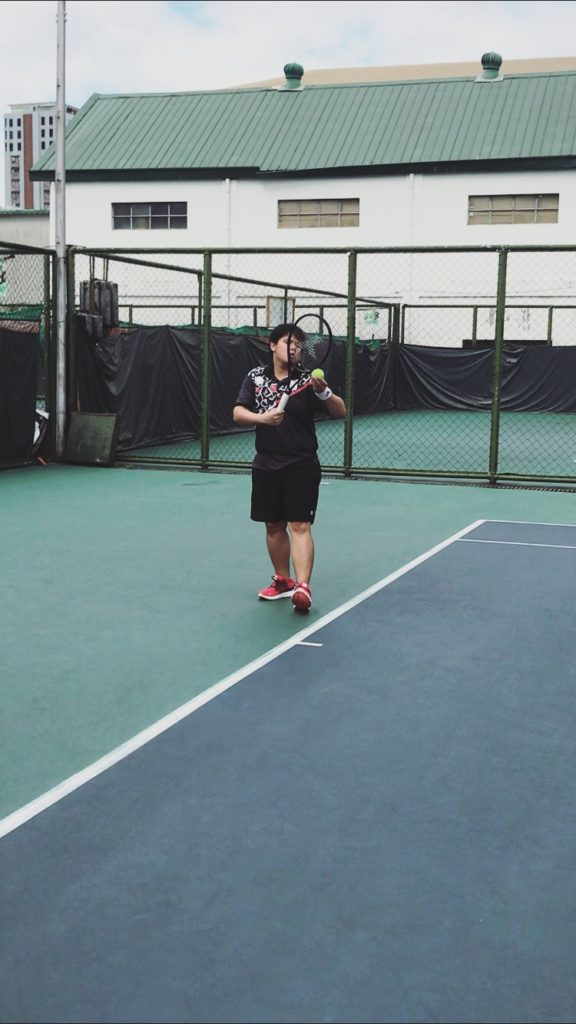 The fusion of casual and athletic wear
Another great thing about athleisure is the fact that it matches well with any other trend that culminated in the previous century. It has often been described as a hybrid of casual and athletic wear, so it's no wonder it's so popular. If you combine activewear from labels like Beach Riot with something more casual or formal, you have yourself a look that's quite fashionable nowadays. It's because of this that these clothes are made of compression materials that are inspired by sports. Good pieces of athletic clothing can be found everywhere in the world, so finding high-quality and beautiful tights in Japan or any other distant country is quite an easy task. Moreover, the business dress code has certainly changed in the last decade, so we can combine the durability of sports clothes with some of the new business trends.
Versatility and comfort
Apart from being quite comfortable (because, let's face it, it's always comfy to wear sweatpants or leggings), athleisure is quite versatile. For example, one of the biggest athleisure trends nowadays is running, so wearing running shoes in the same outfit as a blazer, is very popular and quite fashionable. You can go running, put on a blazer and you're good to go for a cup of coffee in the mall. What's good about this is that you can get nice, comfortable and high-quality clothes for a reasonable price, at once. Killing several birds with one stone, eh?
What else can you expect?
Finally, athleisure is always good because you never know what to expect. There is a plethora of different athleisure outfits, and you cannot pick a favorite as every single look is unique and different. Some combine elegant shoes with jackets, others running shoes and blazers. And all of them look amazing.
Times have definitely changed, and together with them, the fashion trends as well. Today it's athleisure, but what do you think will be the next trend of tomorrow?
Guest Post by Peter who is a travel editor at Men-Ual magazine. Beside blogging he worked as a travel journalist for many publications around UK & AU. Follow Peter on Twitter for more tips.