If there's one hobby I really love doing apart from tennis, that would be cooking. Lately, I discovered a new company that showcases great Japanese Style Curry. House Foods Corporation, Japan was established in 1913 as a leading producer of alternative herbal medicines. Currently, they are now the largest spice manufacturer in Japan and one of the most prominent producers of Japanese food products.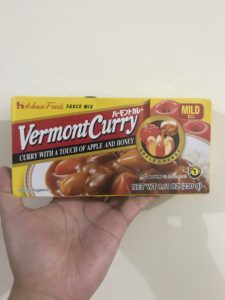 Here are some of The Tennis Foodie's original recipes:
The Tennis Foodie tried using the Vermont Curry (Mild) from House Foods Corporation. Here are the ingredients for my Chicken Vermont Curry:
1 package of 230g Vermont Curry (Mild)
500g chicken breast
800g onion
200g carrot
2tbsp cooking oil
6cups water
Instructions:
Drizzle the cooking oil into the pot and heat it up for few minutes.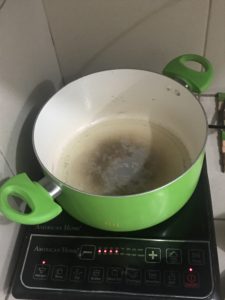 Placed the chopped onion into the hot cooking oil and fry it.
After it is cooked, place the chopped chicken next.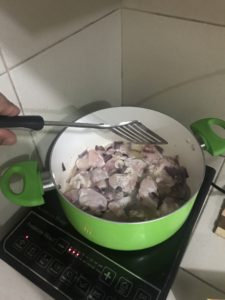 After the chicken is cooked well, put the chopped carrots and potatoes respectively.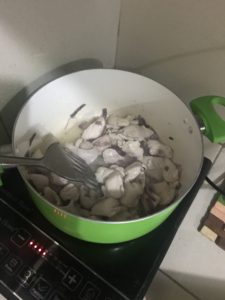 After all ingredients are cooked well, add 6 cups of water slowly.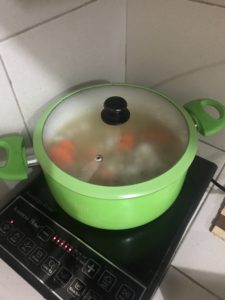 Let it boil for few minutes with medium heat and put the lid of the pot.
Remove the scum with a spoon or ladle.
Boil till every ingredient becomes tender.
Stop heating. Break the curry roux into small blocks and put them into the pot.
Stir in the curry roux until it melts completely.
After stirring, heat the pot again with low heat until the sauce is thick enough.
Serving Suggestion
It was fun cooking chicken curry for the first time. It's one of my favorite dishes. It tastes very mild spicy and it's perfectly served with steamed rice. The sauce became thicker too which added depth to it. The potatoes also helped thicken the sauce. Overall, I'm satisfied with this product. I'll give it a HIT.