Baking has always been one of my favorite past time. It does not only showcase my artistic side but it also lessens my stress especially after a long productive week. Recently, I have partnered with Oster Philippines and KitchenAid Philippines in making one of my original recipes – Cucumber Orange Cupcake.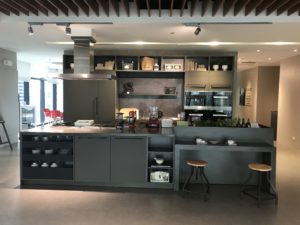 Cucumber and orange are both very refreshing flavors. It's also easy to sourced out. Here's my take on combining these two flavors into one fun and zesty cupcake.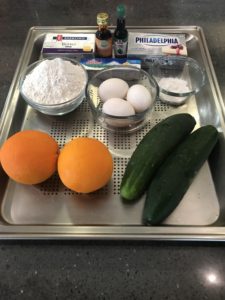 Cucumber Orange Cupcake by The Tennis Foodie
Ingredients:
200g butter (soft)
200g sugar
3 eggs
200g flour
1 tsp baking powder
1 cucumber (finely grasped)
1 orange (juice and zest)
100g butter (soft)
50g cream cheese
300g icing sugar
1 orange (2 tsp orange juice and zest)
2 tsp cucumber juice
orange and green food coloring
optional: zest of 1 orange (to decorate cupcakes)
Instructions (cucumber and orange juice preparation)
Peel the cucumber and cut into quarters. Get rid of the inner part of the cucumbers as these would add to much water to the cupcake mixture.
Start rasping the cucumber very finely with Oster Mason Ball Jar Blender.
Strain the cucumber and add salt, which will help to release water from the cucumbers.
Let it all rest for about 10-15 minutes.
Start squeezing the cucumbers with a spoon to release the excess water.
Don't toss out the liquid, keep it aside as we will need some of it for the frosting later on!
If possible puree the cucumbers very finely.
The cucumber and the cucumber liquid are now ready to be used in our cupcake and frosting mixture.
Finely peel the skin of one orange and set it aside.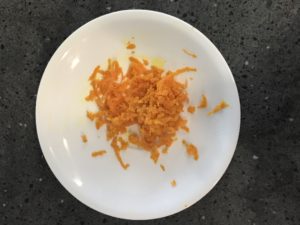 Roll the peeled orange to release the juice.
Cut the orange in half and squeeze in a bowl. Set aside.
Instructions (cupcakes)
Start by creaming together the soft butter and the sugar until light.
Add the 3 eggs, one at a time and beat in between.
Add the orange zest and juice. Mix well.
Sift the flour and the baking powder into a bowl.
Add the cucumber and dry ingredients in turn to the butter-sugar-egg mixture and beat until well combined.
Prepare some paper cases and spoon the same amount of cupcake batter (makes about 15) into them to ensure even baking.
Bake for 25 minutes in an 180°C oven (or 160ºC in a convection oven) or until a cake tester will come out clean.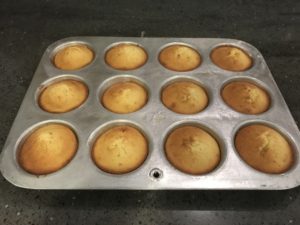 Instructions (frosting)
Beat together the soft butter and the cream cheese until very creamy.
Slowly add the icing sugar one spoon at a time until all is combined.
Divide the frosting equally in two bowls.
One bowl will become your orange frosting: Add the zest of one orange and 2 tsp of orange juice. Cream it all together and set aside.
The other bowl will become your cucumber frosting: Add 2 tsp of the cucumber juice and a little green food coloring, just to distinguish the two frosting optically.
Give both frosting into a piping bag. They should lie next to each other in the piping bag, like in a two-colored toothpaste.
Start decorating your cupcakes with the frosting. It should come out two-colored. You have the option to make it as single color (if desired).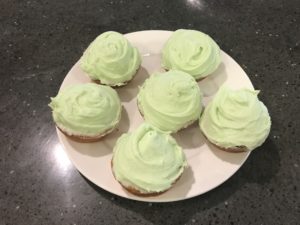 If you have any left-over lime zest or happen to have a third one laying around, you could sprinkle some on top of your cupcakes for extra garnish.
In this recipe, I used the Artisan Mini 3.5 Quart Tilt-Head Stand Mixer from KitchenAid.
it is basically a mini mixer with powerful and efficient performance. The Artisan Mini stand mixer can make up to five dozen of artisanal cookies in a single batch, with the same power as the full size KitchenAid tilt-head Stand Mixers. It is much more convenient to use since it is 20% smaller, 25% lighter, and fitting all attachments*. No need for that bulky mixer in your kitchen!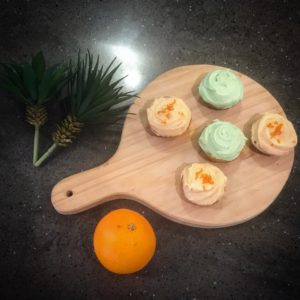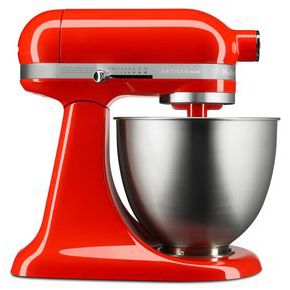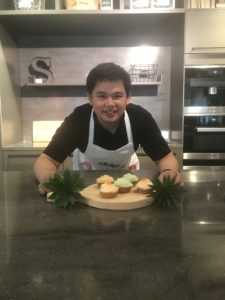 Alternatively, you may visit their official social media pages:
Facebook: KitchenAidPHL
Instagram: kitchenaidphl
KitchenAid is exclusively distributed by Focus Global Inc. It is located at 15/F, Twenty-Four Seven McKinley, 24th St. corner 7th ave., Bonifacio Global City, Taguig, 1634, Philippines. They can be reached at (632) 7059999 and (632) 8336377 (fax). You can also reach them through their official email: oster@focusglobalinc.com