Have you ever seen a professional tennis player wearing eyeglasses? Professional players ditch traditional eyewear with contact lenses because of the many advantages these provide. If you wear glasses daily, you might consider getting that competitive advantage over your opponents by wearing contact lenses as you play.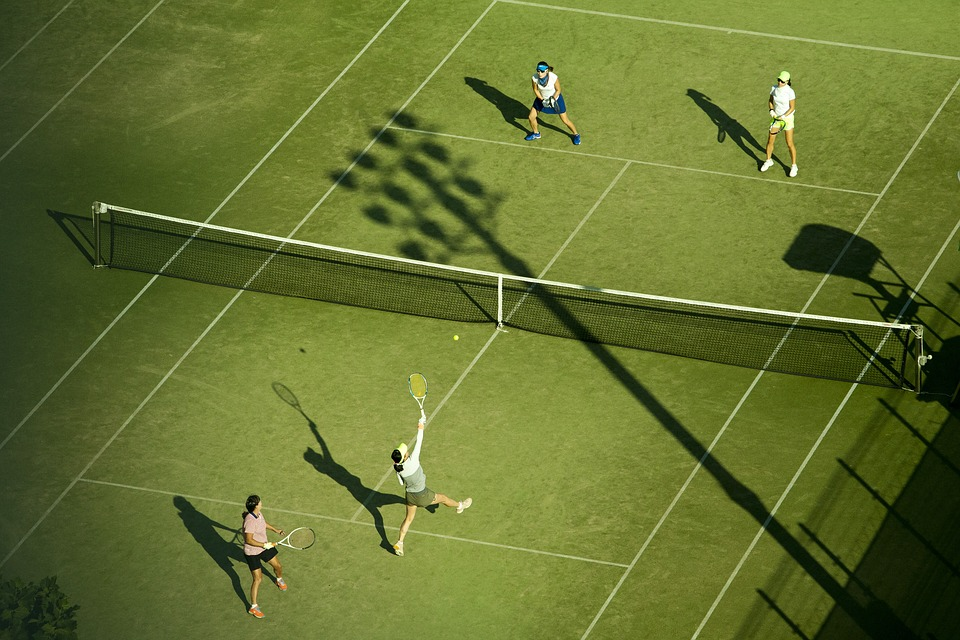 Contact Lenses To Improve Your Peripheral Vision
Your peripheral vision is essential in all kinds of sports. In tennis, you must have a good, unobstructed peripheral view so you can run after the ball that is sent to your right or left side. Eyeglasses will limit peripheral vision even with flat lenses and small frames. Wraparound sunglasses that seem to conform to the shape of your head can also affect your peripheral vision. You won't encounter any problems like these when you wear contact lenses.
Contacts To Provide An Unobstructed Field Of View
Contact lenses won't block your field of vision. There are no eyeglass frames that will only distort and block your field of view. With contact lenses, you can better view the ball and react faster plus; you can also see your opponent and the game officials with your clear and unobstructed view of the playing area.
Contact Lenses Won't Fog Up
Eyeglasses can fog up as soon as the temperature changes. When it rains, your glasses will also fog up, and this can severely affect your vision. With contact lenses, you will have a bright and clean idea no matter what the weather conditions are and whether you're indoors or outdoors.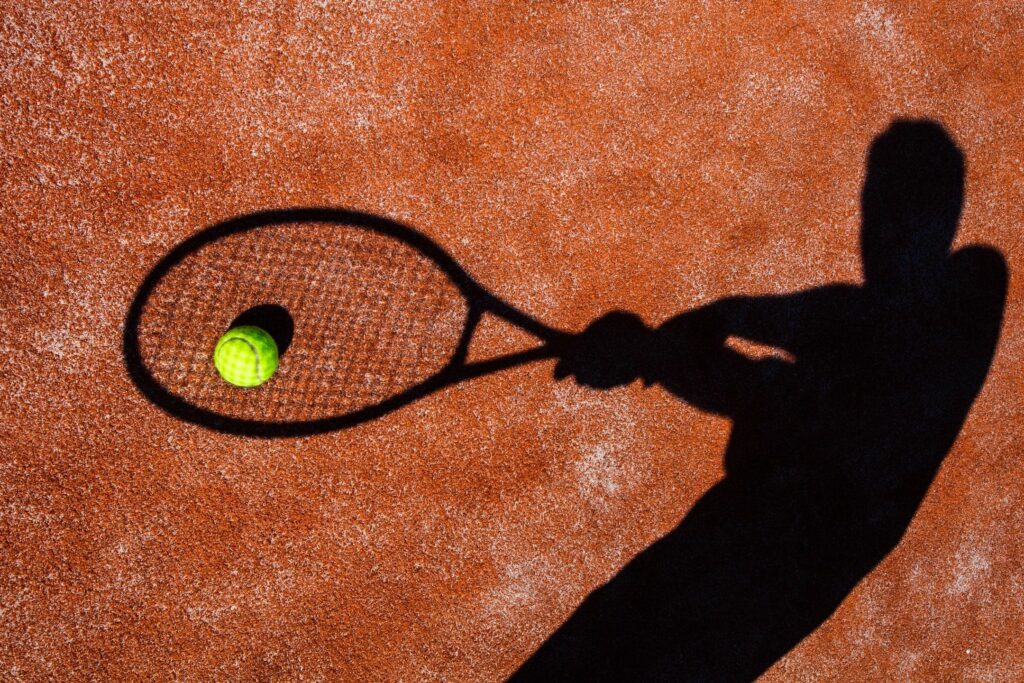 Contact Lenses To Reduce Injury
If you trip, fall, or something hits you on the face, you're likely to suffer severe injuries if you are wearing eyeglasses. The lens can shatter, and bits can even enter your eye. Even glasses with a plastic frame can be dangerous if this shatters and bits scratch and scrape your face! Contact lenses will never break even if a ball hits you on the face.
This is because contact lenses can be made of flexible material that can hug the shape of your eyeball. This efficient design allows you to wear contact lenses for extended times and can also be worn for different kinds of sport, not just tennis.
Contacts Offer More Stable Vision
When you wear eyeglasses while playing, the frames can move as you move quickly. With every stride, the frames can rock and thus affects your vision as you play. With contact lenses, you'll have stable vision even when you run after the ball, jump high to hit the ball, and as you serve.
Contact lenses are tailored to fit according to the size of your eyeball and thus won't move no matter how much you move. This is why more athletes prefer to use contact lenses when they are training and also for competition.
You Can Wear Contacts With Protective Equipment
A tennis player may not wear any protective equipment like goggles, helmets or gloves, but they often wear caps or visors to shield their eyes from the sun or glare. It would be too hard to wear visors or caps if you're wearing eyeglasses. But with contact lenses, you can wear visors, caps or any kind of hat as you train or in a competition.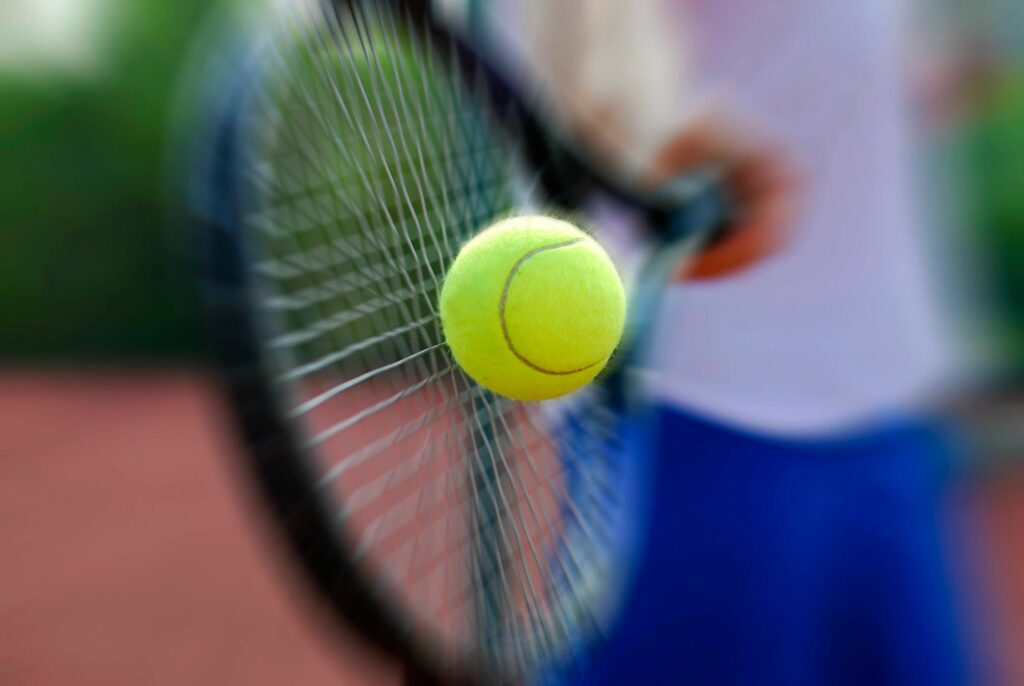 Contact Lenses To Improve Your Style When You Play
There's no doubt about it that the latest contact lens styles will improve your style as you play on the court. And nothing can make you feel more confident than looking your best as you play. Just like contact lens styles and colors from ttdeye, you can wear any shade you want, even colors to match your mood and your wardrobe color.
The most popular contact lens colors for sports such as tennis and racquetball are gray, green, and brown. But this does not mean that you can't wear classic colors like blue and black. It all depends on what color you're comfortable with.
You Can Use Disposable Contact Lenses
Disposable contact lenses are a breakthrough for athletes wearing eyeglasses. This kind of contact lenses does not need any maintenance or storage because you throw these away after use. You can wear disposable contact lenses for your competition, for a game, or just a day of fun and just take them off after.
Contact With Different Tints And UV Protection
One of the hazards of wearing eyeglasses is glare. With contact lenses, you can reduce glare, enhance contrast, and lets you filter light passing through the lens for improved visual comfort. With heightened visual comfort, you can react to any object coming your way.
Contact Lenses For A More Natural Vision
A lot of athletes wear contact lenses for sports, even if they use eyeglasses daily because they want a more natural vision when playing. There are no unwanted changes in image size that happen with glasses. But if you are not comfortable with wearing contacts or you're new to using contact lenses, consult an eye doctor that specializes in sports contact lenses for help.
The best way to find out if you need custom contact lenses with or without corrective power for astigmatisms, farsightedness or nearsightedness is to consult a vision specialist for sports. You will have a trial fitting of your contacts before the real ones are made. Sports contact lenses are not available in regular optical stores and contact lens stores, so you need to make an appointment with a specialist.