So recently, I discovered a convenient way to eat healthy and nutritious food without the hassle of preparing it. I'm on my Week 2 with Lunchbox Diet.
Check out my previous progress on Week 1. My fitness journey just started…
Here's the menu for the whole second week:
Day 6: Eyes were fireflies
It was amazing to feel good after a productive Week 1. I have to be honest, it wasn't an easy task to lose weight. I started off this week on a high and I want to maintain the momentum.My meals for these day were some of the best from LBD so far. I especially enjoyed the Oatmeal Champorado w/ Cashews, Raisins & Almonds.
Day 7: The Food is music to my ears
I'm on a roll! My food for this day was more colorful than ever. LBD makes sure that I get well balanced diet while making my food more fun to eat. It's always a challenge for healthier alternatives. I really enjoy Cauli Rice now. I'm no longer craving for white rice.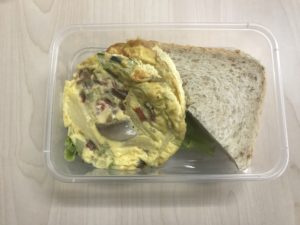 Day 8: A shot across the bows
For this day, I really decided that I would totally change my diet for good. No junk food, just healthy food. I knew I really have to be serious for this plan to work. I'm really thankful that LBD is always there to guide and support me along the way. What a daunting task it was! LBD's Fish Fritti w/ Vegetable Match Sticks & Ranch Dip was really good. It's perfectly seasoned and there's no guilt on each bite.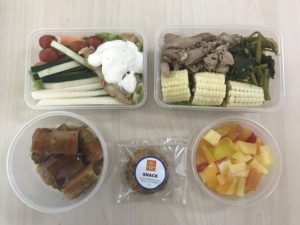 Day 9: Thoughts are a storm, unexpected
I wasn't at my best at this day physically. I felt a bit sick because of my hectic schedule. Luckily, LBD was there to help supply nutritious food for me. My new fitness coach also demanded a more serious work out. It was intense! It was so difficult. My body is starting to give up but my mind isn't yet.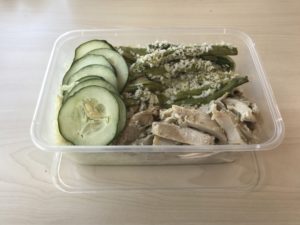 Day 10: Choices are crossroads
It was a tough day. I felt really ill but I was managed to recover the next few days. Thanks to LBD, I got nutritious food for this day. Five Spice Tilapia w/ Citrus Ponzu Sauce was my favorite the whole week. Definitely an ACE for me.
So far, I lost 2.2 lbs last week with LBD coupled with strenuous exercise (after Saturday weigh in). It was a difficult week but I managed to get through. I hope to achieve my target weight for this week. I have high hopes with the program and so far I saw some positive results not just physically but mentally as well. I'm much more confident with my new diet. I hope to inspire more people with this blog post. 🙂
ACES: Oatmeal Champorado w/ Cashews, Raisins & Almonds, Pork Tenderloin w/ Apples, Onions & Sweet Potatoes, Bangus w/ Asian Sesame Slaw + Mixed Quinoa & Cauli Rice, LBD's Fish Fritti w/ Vegetable Match Sticks & Ranch Dip, Vegetable Pinwheels, Five Spice Tilapia w/ Citrus Ponzu Sauce
MISSES: Zucchini Pizza ( I love Zucchini. I wish it was a bit more cheesy and crispier)
HITS: Vegetable Omelette w/ Cheese Slices + Toast Bread, Dorset Cereal Coconut Cookie, BBQ Pulled Pork Wrap
Lunchbox Diet is located at 100A Scout Lozano Street, Barangay Laging Handa, Quezon City, Philippines 1103. You may contact them at +63 2 372 9543 (telephone) and +63 917 809 3196 (mobile).
Alternatively, you may check their official social media accounts for any promos or updates:
Instagram: lunchboxdietph
Twitter: lunchboxdietph
Facebook: Lunchbox Diet