Recently, I discovered a new coffee hangout place in Quezon City area. Cube Coffee features a very minimalist style and approach in serving your caffeine fix. With the comfy ambiance and friendly staff, you'll surely feel at home at this establishment.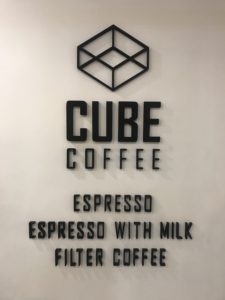 I had the privilege to visit the store three times. Here are some of the items I tried during my visit:
New York Cheesecake was one of the first desserts I have tried at Cube Coffee. I really love the texture of the cheesecake. It was also lite and yummy. It is perfectly paired with an iced cold latte or hot brewed coffee. My score? A HIT.
Caffe Latte was the perfect energy booster for me. I had it iced and I paired it with my New York Cheesecake. My verdict? HIT!
Chrysanthemum Tea has to be my favorite in the menu. They added Goji Berry as a complement to the tea. It was so good and invigorating. I rate this as ACE.
I was really intrigued by the Lemon Mint Coffee. I had it iced since it was so hot recently. The lemon flavor added some refreshing twist to the coffee. I think it will be a good adjunct to rice meals or sandwich. My score? HIT.
The Lemon Cheesecake was so good. You can actually taste the zesty lemon flavor. Also, they added a mini candied lemon on top. It was so cute! My score? ACE!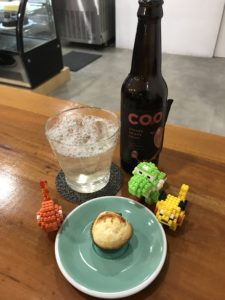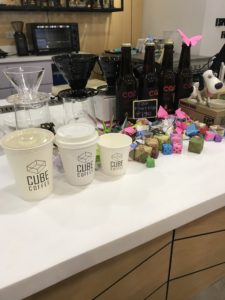 Lavender Latte was also a HIT for me. This is the first time I tried lavender flower bits in an actual coffee. It was fragrant and sweet. It also added a slightly sharp flavor to the coffee. It was so good! It's a nice and floral twist for your usual cup of Joe.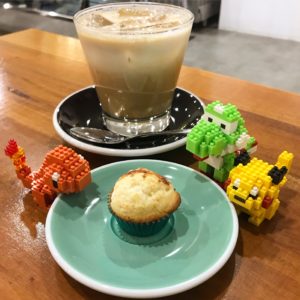 Macadamia Latte was my most favorite drink. I had it iced and paired it with the daily free pastry in Cube Coffee. Yes! They give free small freshly baked pastries at their coffee shop. Even my little friends can't resist the good small of the freshly baked goodie. Yummy! My score? Of course, an ACE!
I could really recommend Cube Coffee as a new hangout and study place especially for students near the area. It is very minimalist yet so fresh and comfortable looking shop. The quality of the desserts and hand crafted coffee are superb. You'll truly come back for more!
PS: I have been here for more than three times already in just two weeks. I think I'l visit again this week.
To know more about the coffee shop, please visit them at Devour Food Hub, 1216 E.Rodriguez Brgy., Mariana, Quezon City, Philippines.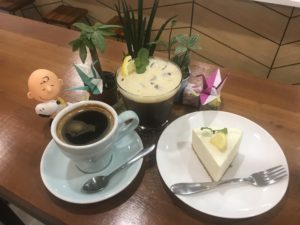 You can also follow their official social media pages:
Instagram: cubecoffeeph
Facebook: Cube Coffee PH