Hong Kong has been one of my favorite international destinations for food. I have personally been there three (3) times and I still go back to this special administrative region of China. What do I look for? Roasted duck and dim sum!
Recently, I stumbled upon a new restaurant in New Manila that offers a cozy and millennial inspired place that serves authentic Hong Kong cuisine – Hong Kong Little Kitchen. I met Nelly See, the owner of the restaurant. I did a short interview with her. Please see transcript below:
TF: How did you come up with the business?
NS: I'm originally from the retail industry. During my trip back to Hong Kong last March 2018, we met with the chefs of the restaurants where we are dining at. I was impressed with how they ran the business so I decided to have my own food business. This is my new baby business.
TF: What is the concept behind the restaurant?
NS: I tried to make it more fun and suited for millennial generation. It has a very modern and cute vibe of 20-30 seating capacity while maintaining the classic and authentic taste of the food.
TF: What are your current best sellers?
NS: Currently, Asado Rice Topping and HK Roasted Duck are some of our best sellers. The rest are bonus. We try to do a limited menu and control the quality of our food. We also have our own blend of Iced Tea.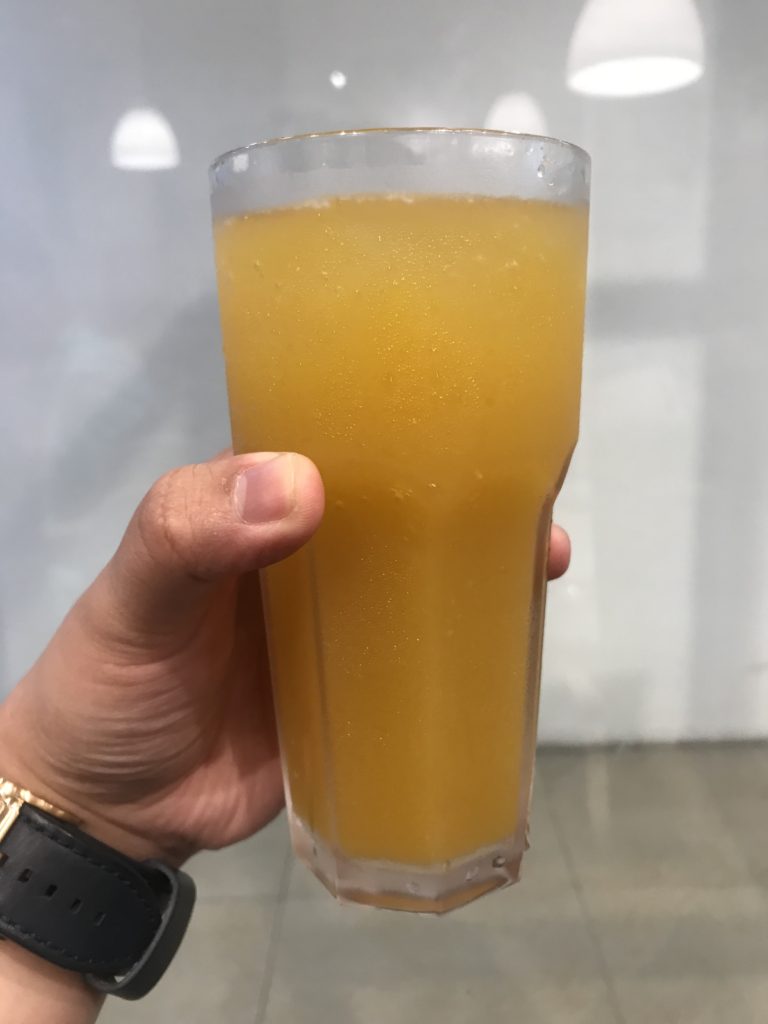 During my visit, I was able to try the following items:
Spicy Shrimp Wanton
This dish was really close to my heart as I usually eat dim sum at night. It was not too spicy and it was cooked properly. The big bonus here would be the size! Serving size is perfect for 1-2 persons. I'll give this one a HIT.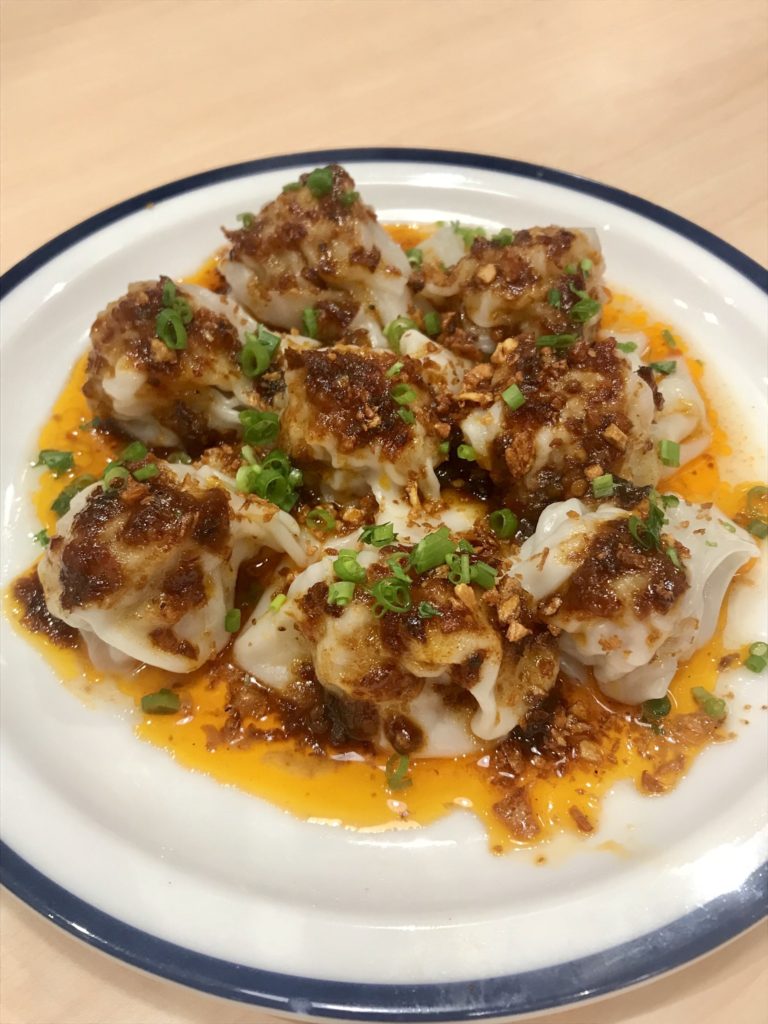 White Chicken and Soy Chicken
I'm a big fan of chicken and I got to try two versions during my visit: (1) White Chicken and (2) Soy Chicken. I prefer the latter than the former since it's more flavorful and it's tastier. White Chicken is best when dipped with homemade ginger sauce. The Soy Chicken can be eaten with or without the sauce but I prefer it with one. Isn't it refreshing with more ginger on it? I'll give these two dishes a HIT.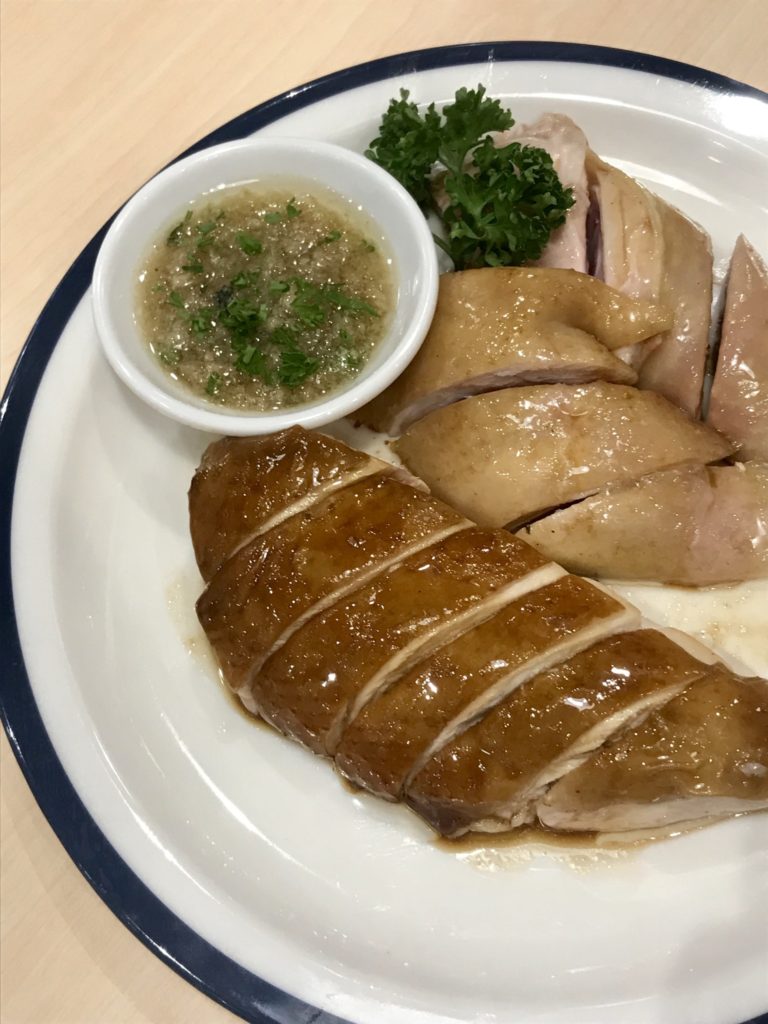 Lechon Macau
Who doesn't love a hefty amounts of Lechon Macau? It was very crispy and not too oily. It was dipped with mustard which gives a natural kick to it. As per Nelly See, an authentic lechon macau will always be dipped in mustard rather than in vinegar or soy sauce. What I also love about the dish is that you get a crispy skin while the meat itself is juicy. This one is an ACE for me.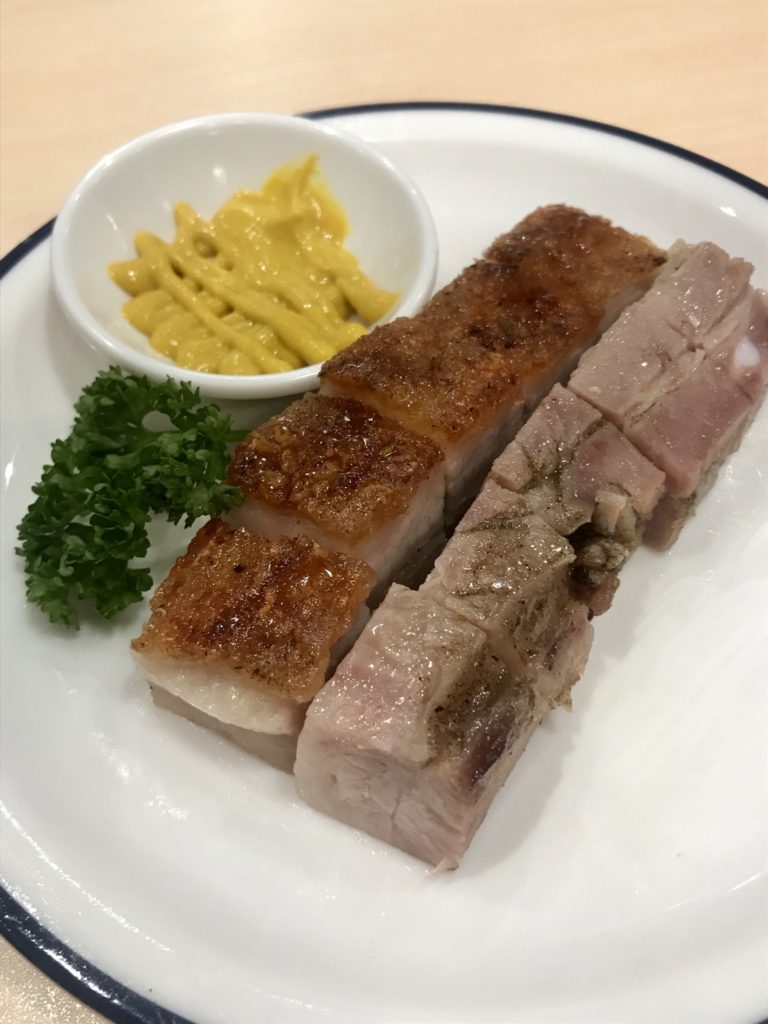 HK Roasted Duck
This was the star of my visit. If there's one dish that stands out, it was the HK Roasted Duck. The texture was perfect and it was uniformly cut into bite size pieces. It was roasted three (3) times to ensure that you get the most of the flavor. It was complemented with plum sauce as a dip. The restaurant cooks it like a goose so you get a much more in depth flavor. My verdict? An ACE for this amazing dish.
Beef Kenchi Noodle
Well, I finished this dish really quick! Apart from the handmade fresh noodles, the soup base was really tasty! There's a catch though! This noodles are so good that the chef only serve limited bowls for the day. I got the last one! Just an FYI, they only serve twenty five (25) bowls per day. Lucky #25 indeed! I absolutely love the texture and taste of the beef. What can I say, it got an ACE!
To know more about the restaurant, visit them at Sonema Square, 44 N. Domingo St., New Manila, Quezon City. They are open from 11 AM to 11 PM. They have a dedicated take out counter for party and family gathering needs.
Alternatively, follow their official social media accounts:
Facebook: HKlittlekitchenPH
Instagram: hklittlekitchen