Few weeks ago, I discovered the best broas in Manila from Pasteleria Manila. I really love Pasteleria Manila. Just today, I won my doubles match in tennis. I played against the 10s and 12s champion in one of the recent tournaments. After I got home, some goodies from Pasteleria Manila knocked on my door.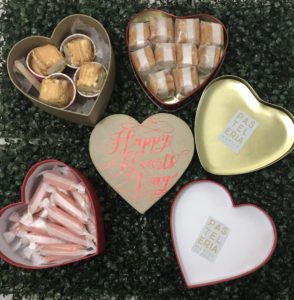 So what's my take on it? Check out my review below.
I started with Strawberry Cheesecake Broas Sticks which was in mini form. I like it because it is bit size and you won't get tired of it. It was placed in a Valentine's Day heart canister (red color). Isn't it a good Pre-Valentine's Day gift? I gave it an ACE.
I also had a chance to try their new Strawberry Mamon Bitz. I like the strawberry twist from the classic Mamon Bitz. It was just so yummy! I love the consistency and texture too. It was soft, non-gritty and fluffy (which is the necessary test needed for mamon). I'll give this one a HIT.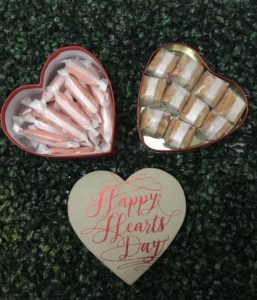 Last but not the least, I had my daily dose of Brazo Cups! It is definitely my favorite. I love it chilled so I taste it last. It never disappoint. The brazo de mercedes inside the petite cup is paired with a small wooden spoon. It was placed in a tan colored Happy Hearts Day heart canister. Wouldn't you fall in love with this? This is definitely an ACE for me.
Pasteleria Manila is a home based bakery that created Brazo Bars, Broas Sticks and Mamon Bitz. It is located at August, Congressional Avenue, Quezon City, Philippines.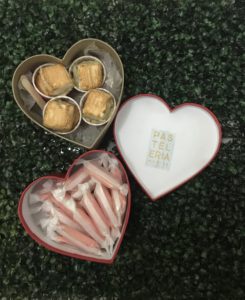 You may also contact them via their official social media accounts:
Facebook: pasteleriamnl
Instagram: pasteleria_manila