Tandem Collective is the holding group, under which Alter Ego and the first restaurant A Poke Theory's started on. It was founded by Joey and Vanessa Lee from Singapore. Here's a short interview about how it started and the new food items in store for Chinese New Year:
TF:  When did you start and what's the inspiration behind your business?
Joey Lee: We started our first day of operations with A Poke Theory on 25th July 2016, but the entire build-up to that first actual step into the industry was quite a long time coming. I began cooking when I dropped out of junior college at the age of 17, and ventured into food journalism a little later when I was studying Mass Communication in Ngee Ann Polytechnic. My exposure to food was immense; I was spending any time out of school attending food tastings, cooking for family and friends, and watching every food programme that I could YouTube. My sister and I soon tested out running a small cookie business with nothing but our tiny oven at home, which gave us confidence that we could work together, and a rough sensing of the numbers we'd have to deal with. When I left to go Los Angeles for a six month internship, I explored the food scene there and had a lot of opportunities to practice new recipes, as well as cook for bigger groups of people (I stayed in a massive hostel, and ended up cooking for many of my housemates). Somewhere along the way while experiencing life as a journalist in Hollywood, I decided that I didn't really want to pursue journalism as a career, and turned my focus towards the recipes I had garnered, and what I could do with them. Poke happened to be something I tasted at Venice Beach in L.A, and the familiar yet tasty flavours of that poke bowl I tasted, ended up inspiring our first concept of A Poke Theory.
With regards to the inspiration behind Tandem Collective as a whole, I've always been charmed by food in general, and how it brought people together, almost always creating beautiful memories when, or if, the food was good. To be able to turn my biggest hobby and passion into a career, has been such a blessing, and I hope to always appreciate it.
TF:  What sets you apart from other businesses? Do you have a motto or creed that you follow?

Joey Lee: We really try to strike a balance with both the food and branding aspect of matters. It's always a pity if you see a place with amazing food but really sloppy marketing, and a big letdown if they have terrific marketing but food that doesn't live up to it. As much as possible, our team is always working on being well-rounded with the business, spreading our efforts as evenly as we can.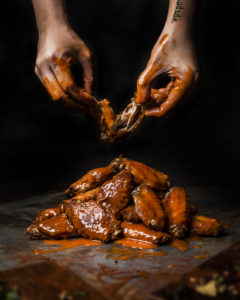 TF:  What are the best selling items in the menu?
Joey Lee: Speaking for Alter Ego, our Southern Fried Chicken Skins have been a hit with people looking for a bar snack with their beers, while the Pizza Fries and Grilled Cheese with Braised Shortrib have been the two items that have been running riot on Instagram and Snapchat. Over at A Poke Theory, our Avocado Miso salmon poke bowls have been as popular as always, although our new Wasabi Ponzu Swordfish flavour has been steadily growing in popularity ever since we started it up.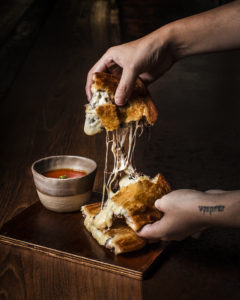 TF:  Do you have plans to expand outside Singapore?
Joey Lee: Definitely. We, at Tandem Collective, have always aimed to grow into a group that can provide those experiences with food to as many people as we possibly can reach out to, and that doesn't limit it to just Singapore, although we're take our steps forward with precaution. Currently we have franchise proposals to a few countries overseas, and we're ensuring that we do the necessary homework before we make our next move.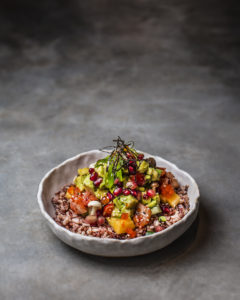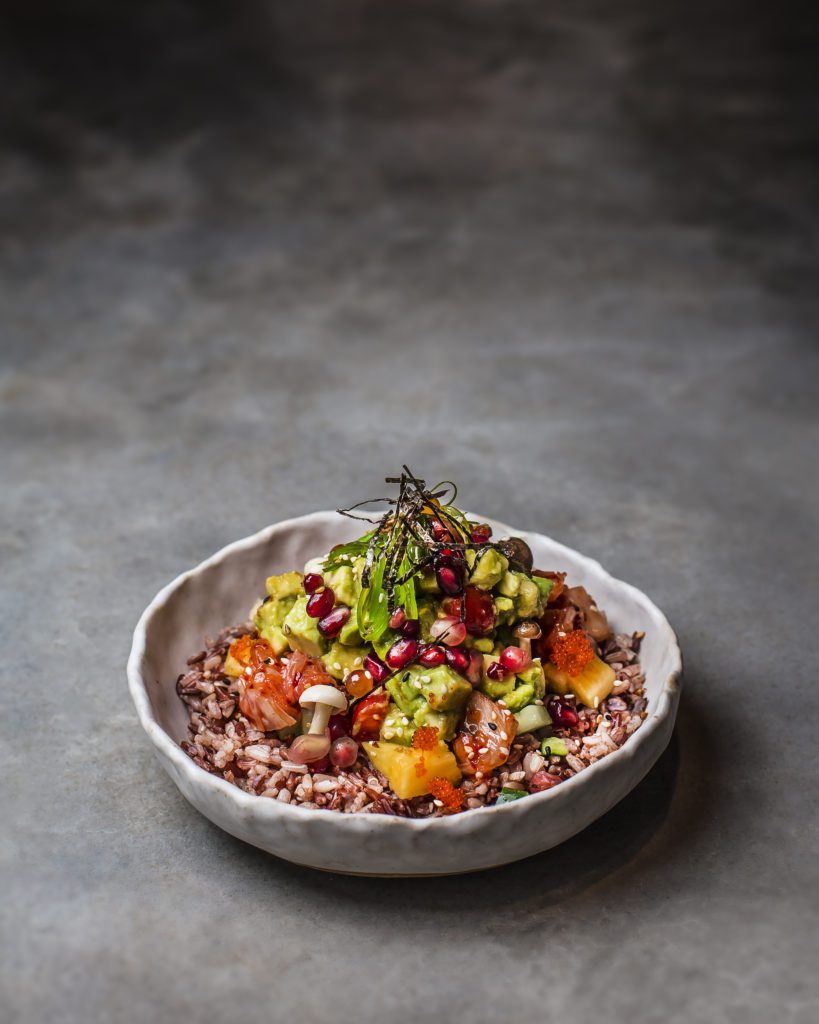 TF:  What will be the new items in your menu in the next 6 months?
Joey Lee:  Alter Ego is about to push out some new mains, including a Juicy Lucy — a beef burger with molten cheese inside the patty — as well as a Cornflake Encrusted French Toast, which is stuffed with a salted dark and white chocolate ganache, served with butterscotch bananas and macerated berries. A Poke Theory is always looking to rotate our seasonal specials, with the Wasabi Ponzu swordfish flavour having just been released a week back, and we're looking at adding mandarin oranges to our regular toppings for the CNY week!
Alter Ego by A Poke Theory is located at Esplanade Mall, #01-13D, 8 Raffles Avenue, Singapore. They are open everyday from
11 am to 1 am (Mondays to Thursdays), 11 am to 2 am (Fridays), 10 am to 2 am (Saturdays) and 10 am to 1 am (Sundays).

You can check out their social media pages:
Instagram: apoketheory / alteregosg
Facebook: A Poke Theory / Alter Ego SG
Website: www.apoketheory.com / www.alterego.sg
The verdict: It's an ACE!
The Tennis Foodie's favorite: Pizza Fries, Buffalo Wings and Grilled Cheese Sandwich
Photo Credits to Nobelle Liew, Brand & Marketing of Tandem Collective.