True Phlavors has been serving yummy Filipino culinary delights in a Kamuning family dining atmosphere at considerably affordable prices. The Filipino-only menu and reliance on Filipino ingredients demonstrated its commitment in bringing artfully executed Pinoy cuisine out of the luxury hotel restaurants and into a more accessible venue to demonstrate to guests that Filipino food truly is world class. No need to travel further to other places in the Philippines just to eat your Pinoy favorites, True Phlavors have it!
Located at Ground Floor, Victoria Towers, Timog cor. Panay, Quezon City, True Phlavors is committed to serve quality and fresh world-class Filipino food that will surely give you the best gastronomic experience. I had the privilege of having an exclusive interview with the owners of True Phlavors. Please see transcript below:
TF: What's the concept behind your restaurant? Why is it called TruePhlavors?
TP: The concept is Uniquely Filipino.
TF: How did it start? Any inspirations?
TP: We gathered regional dishes for the younger generation who lives in the metro to try. A lot of kids these days are not familiar of regional dishes such as dinakdakan or kalderetang kambing.
TF: Who decides the content of the menu? Do you have specific menu for those with diet restrictions and food allergies?
TP: Our current menu are the best of the best. We started with a lot of dishes on the menu and some are kind of exotic hence the term "unique". As we go on with our business, we gathered what suits our customer's taste and followed their lead.
TF: What's your Top 3 signature dishes?
TP: Our three signature dishes are Kare-Kare Grande, Dinakdakan and Sinampalukang Kambing. We also have new dishes such as Binagoongan, Humba and Gising-gising.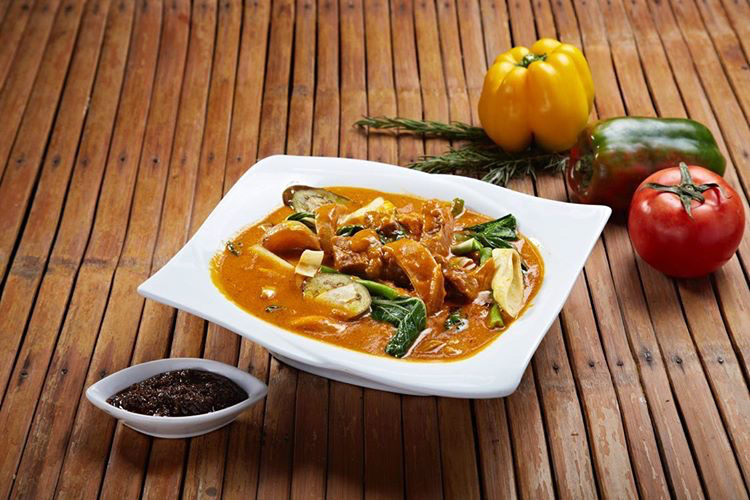 TF: Is there any new dishes coming up in the next few months?
TP: We are currently brewing a different concept in connection with this. We're not sure to have it integrated with True Phlavors but it is a plant-based menu for vegans and veggie lovers.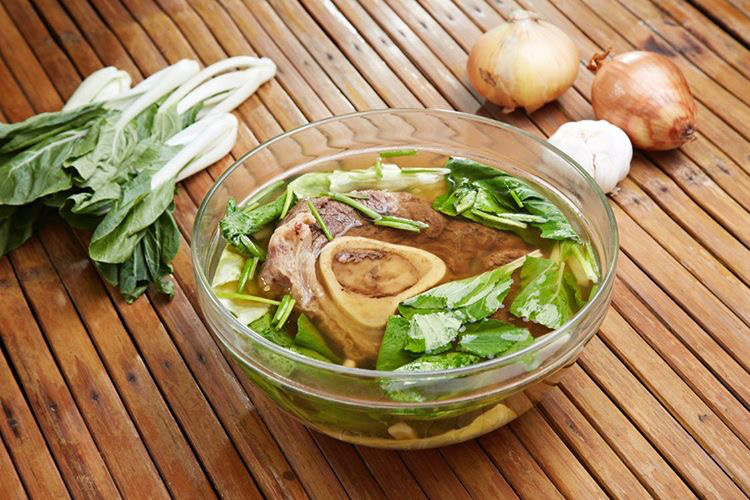 Thinking of where to order your favorites for Independence day celebration? Look no more! Check out True Phlavors' menu and reserve your cravings now!
Here are The Tennis Foodie recommendations:
1. Dinakdakan – My most favorite dish in the menu. It was not too spicy. The texture was superb! If you love pork sisig, you'll definitely enjoy this dish. This was an ACE for me.
2. Kare-Kare Grande was also one of my favorite. It uses real peanuts and it was cooked to perfection. It was coupled with hefty amounts of fresh vegetables and ox tripe that would definitely solve all your cravings! It was a HIT for me.
True Phlavors also sells their famous Kare-Kare Grande Sauce, Pinoy Spaghetti Sauce, Atsara and House Blend Bagoong Alamang.
To know more about the brand, follow their official social media pages:
Facebook: True Phlavors
Instagram: @truephlavors