Waiākea, founded in 2012, is the first Hawaiian volcanic water and triple bottom line premium water of its kind, adapting a supreme platform of healthy, sustainable, and ethical/charitable attributes and initiatives. The goal was to create a lifestyle brand that can inspire and make meaningful, positive change in a variety of ways. Another goal of the brand was to generate a transformation within the bottled water, beverage, and greater CPG industry, moving away from singular profit and towards a triple bottom line model that emphasizes people and planet.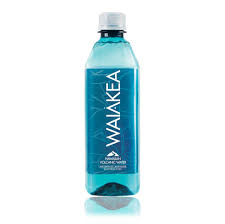 Waiākea prides itself on using a high-grade 100% RPET, or recycled polyethylene terephtalate, for all of its bottles. This ensures that it helps the environment while gaining its advantages. In comparison to regular or virgin plastic bottles, the 100% RPET bottles uses 85% less energy to manufacture, uses 90% less water and reduces carbon emissions over 90%.The company was recognized for its innovation and the brand was the most awarded beverage in Northern America.
The Waiākea volcanic water comes from the Mauna Loa volcano as arctic moisture from trade winds converts to generous rain or snow as it hits their mountainous slopes. The water is then naturally filtered through thousands of feet of porous lava rock which enhances it with a unique blend of life-sustaining vitamins and minerals before it is finally emerging as tasty and clean Hawaiian volcanic mineral water.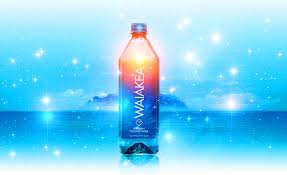 Waiākea's slogan is "Drink Healthy, Drink Sustainably, Drink Ethically". Would you support a great brand like Waiākea? To know more about the brand, you may visit their official website here.