It was a long trip to Imus, Cavite last 17 March 2018 but it was very worth it. I got a chance to dine in at Big Ben's Kitchen, the home of the famous Imus longganisa. So what's so special about it? I packed my tennis bag and my taste buds to know more about this restaurant.
Big Ben's Kitchen started from a dream. From small batches of longganisa (delivered to office mates and friends of Mr. Gene Gutierrez) made in the working kitchen, it became a full size restaurant. Big Ben's Kitchen got its name from the grandfather of the owner of the restaurant, Gene Gutierrez. He was really inspired by their family tradition of making tasty heirloom longganisa and he wanted the recipe to be back for everyone to enjoy. The ground floor of the family residence is the current location of the restaurant which opened last July 2015.
The restaurant had a cozy and fresh vibe. You can feel the past gastronomic experiences of the patrons through their writings in the walls of the restaurant.
The longganisa that they serve contains quality pork and devoid using preservatives, extenders or nitrates. In short, you get the best and fresh longganisa from Imus.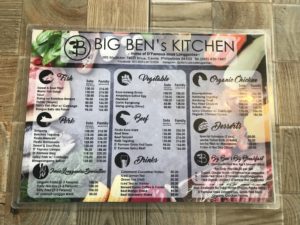 Here are some of the best picks I had during my visit: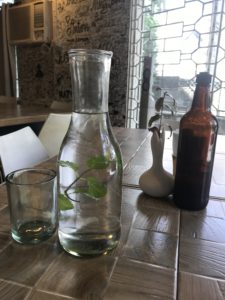 I started off with Calamansi Cucumber Honey. It was the perfect thirst quencher. Would you believe that I had 4 servings of this drink? It was that good! Refreshing and tangy, it was also cool and palate cleanser. I'll give it an ACE.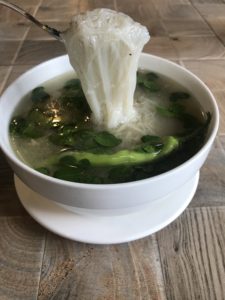 Batchoy Tagalog was served steaming hot. I like it because it reminds me of my grandmother's batchoy. They added malunggay leaves making it healthier. I tried my noodle pull but then it was too thin. I'll try it again next time. My verdict? I'll give it a HIT.
Fiesta Menudo was the next dish I tried. I must say, it was not the typical household menudo. It was a bit smoky and savory. It would work perfectly with a nice bowl of plain rice or slices of fresh loaf bread. It's actually one of my favorites during my visit. I'll give it an ACE.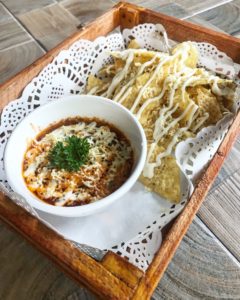 Sometimes I love eating my appetizers late or in the middle of my meal. I tried their Party Nachos. It was made of organic corn and the sauce was made with their special seasonings and ingredients. I like the presentation but it can be improved with toppings on it. I'll give it a HIT.
The Fiesta Kare-Kare reminds me of my mom's version of kare-kare. The sauce was made with freshly grounded peanuts. It was topped with fresh vegetables from farm to table. It was paired with fresh beef maskara slowly boiled for 8 hours. It can be paired with bagoong or alamang to add saltiness to it. I'll give it an ACE.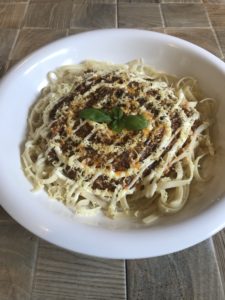 I'm a big pasta guy! I tried their Linguini Pasta. Well, did not meet much of my standards but then it has its positive points. I just love how firm their pasta is. It was the perfect al dente. Oh and look at the presentation. Isn't it cute? I'll give it a HIT.
Let's move on to Big Ben's Breakfast. So I picked the Grass Fed Tapa + D'Famous Imus Longganisa combination. The longganisa was so good. If you're a fan of the classic garlic and pepper taste, then you'll agree with my taste buds. It was cooked well. Not too oily and it was not soggy. It was paired with garlic rice and a hearty sunny side egg. The grass fed tapa was firm and tender. You can really taste the flavor of the beef in every bite. I'll give it an ACE.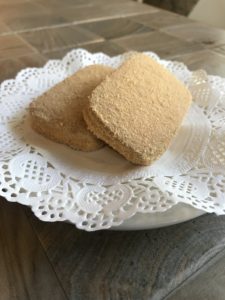 I love desserts. I picked Special Sylvanas. It's perfect with coffee or an afternoon tea. It is best served chilled. My grade? A HIT.
Leche Flan w/ Macapuno was my favorite dessert. I literally finished it. The macapuno at the bottom of the flan gave a different crunchy texture from the usual firm and smooth flan. It was not too sweet too. My verdict? Of course, a BIG ACE.
Will I be back at Big Ben's Kitchen? Yes! For sure! I love the Imus longganisa and the Fiesta Kare-Kare. I definitely enjoyed the refreshing Calamansi Cucumber Honey. Leche Flan w/ Macapuno is a big plus for me. I'll definitely come back for more!
Big Ben's Kitchen is located at 385 Medicion 1st D 410, Imus, Cavite. They are open from 11:00 am to 10:00 pm everyday. For any inquiries, you may call them at 09151371888 or (046) 4351967. You can also like their Facebook page at Big Ben's Kitchen and follow their Instagram page – @bigbenskitchen.