Mitsuyado Ramen Shokudo is now open to serve your ramen cravings at an affordable price point. Just when you thought you've experienced all there is to it when it comes to ramen dining, in comes another concept from the same company that gave you the Tsukemen experience. Mitsuyado Ramen Shokudo is not your usual ramen shop for sure.
The Mitsuyado Ramen Shokudo kitchen and order area

Mitsuyado Ramen Shokudo order area
Infinity Foods Alliance, the firm behind Mitsuyado Sei-men: The House of Tsukemen, recently opened a cafeteria-style ramen shop at the Japan Town of Top of the Glo in Glorietta 2 that is reminiscent of the noodle houses in Japan.
Mitsuyado Seimen is a concept that originated from Tokyo, Japan. It specializes in Tsukemen (dipping noodle). This is what it has been known for in the Philippines for the past six to seven years. It is known for making good quality thick noodles for Tsukemen. For Mitsuyado Ramen Shokudo, meanwhile, uses good quality thin noodles.
"Mitsuyado Ramen Shokudo is a ramen house where you can choose your own ramen and pair it with your preferred topping," explained Judy Kay C. Ang, representative of Infinity Food Alliance.
Mitsuyado Ramen Shokudo was born because the company wanted to offer a fast-paced restaurant to satisfy the ramen cravings of Filipinos. In the Philippines, ramen has been priced on the average of P400-P500 per bowl. Through Mitsuyado Ramen Shokudo, it wants to bring ramen appreciation to a price level that is more affordable, which is about only P180 per bowl.
Their ramen offerings include the Hakata Ramen, a pork-based broth that originated from the Hakata District of Fukuoka in Kyushu in southern Japan. They also have the white original Hakata Tonkotsu Ramen, Red Spicy Ramen (which makes use of the Japanese spice, karashi), Black Garlic, and Green Matcha.
To add variety to the ramen they ordered, customers are encouraged to customize it by selecting from various favorite Japanese toppings. Choices include the Charsiu, Sukiyaki, Ajitama, and Boneless Pork Chop, among others. Ang said that there are currently 10 to 12 toppings, and this number can increase in the coming months.
"We want to offer something different to the popular ramen, and we want it to be very affordable. At Mitsuyado Ramen Shokudo, customers can enjoy good quality noodles at very budget-friendly prices," said the company's Marketing and Customer Care Specialist April Faith Alquiroz.
Now, if you want to enjoy your ramen with other popular Japanese food on the side, you can do, too! For Filipinos who love rice, meanwhile, there are donburi options available. There are the Pork Cutlet Rice Bowl Don, Ebi Tempura Don, Chicken Karaage Don, Boneless Porkchop Don, and Gyoza to choose from.
Ang said that after their Glorietta ramen shop, they will be opening another Mitsuyado Ramen Shokudo in Vertis North. In the coming months, they will also be unveiling a CoCo ICHIBANYA Curry House in Top of the Glo before the end of the year.
Infinity Foods Alliance is among the many companies focusing on Japanese concept restaurants by entrepreneur Hubert Young, who has been credited for growing the UCC Coffee chain in the Philippines. He is also set to open the biggest Japanese fast food burger chain Mos Burger in the last quarter of the year.
Here are some of the best food items I tried during my visit:
It was my first time to try green matcha in a ramen! The matcha flavor did not overpower the broth. Surprisingly, it was so good! I actually ordered another one after few days. It's still my favorite. It's an ACE for me.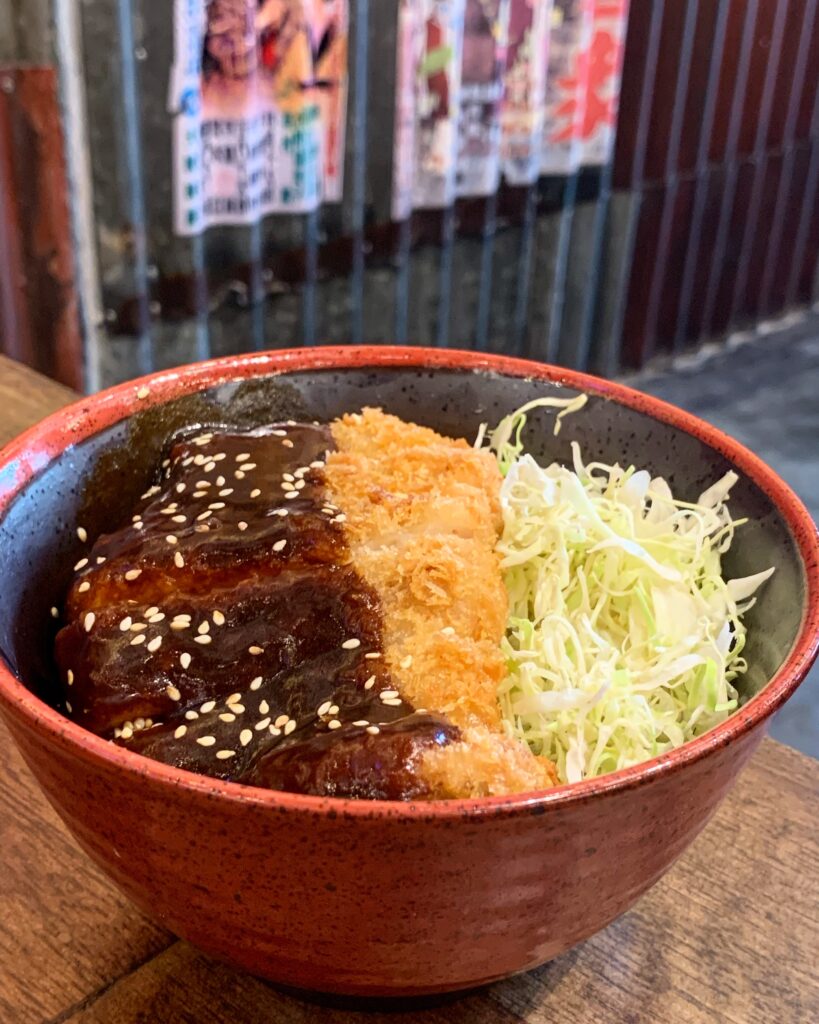 I also tried their Pork Cutlet Don. It's the best rice bowl choice for me among their selections. The sauce gave an add-on flavor and texture to the crispy pork cutlet. It was just very filling. If you are a conservative eater and not too adventurous, I think this is the best option for you. This one is a HIT for me.
Black Garlic Ramen is the best seller among their ramen selections. If you love that garlicky and rich taste in a ramen, this is the option for you. You can actually add some extra pork or any other sides with your ramen. This one is a HIT for me.
To know more about the brand, please check their official social media pages below:
Instagram: mitsuyadoramenph
Facebook: Mitsuyado Ramen
Mitsuyado Ramen Shokudo is located at Japan Town – Top of the Glo, Glorietta 1, Ayala Center, Makati City.