I have been a fond coffee drinker since I was in high school. I remember growing up in Batangas surrounded by enormous amounts of coffee beans. Recently, I found a company that supplies Barako coffee in a snap – Baraco Brew.
As previously discussed in my previous coffee posts, the liberica variety (barako) produces the biggest beans. It has an enormous sized grainy surface oval-shaped dark green leaves. It also produces an aromatic star-shaped white flowers. The fruit contains two reddish brown coffee beans which has a pungent aroma. Barako literally means strong. In coffee, kapeng barako suggests a very strong taste.
Mr. Mike and Mrs. Macy Cabrera, the owners of Baraco Brew sent some coffee bags to me. It comes in sealed brown craft paper at 100 g, 300 g and 500 g. Upon opening the package, you can smell the aroma of the coffee grounds.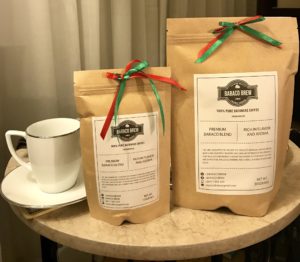 Here's a serving suggestion to fully enjoy your Baraco Brew:
Boil enough water in a pot.
Add muscovado or brown sugar and let mixture boil for a few seconds.
Remove pot from heat. Add the barako coffee, stir and allow coffee to brew for at least five minutes before straining.
Coffee is served black.
I think this product is a HIT for me. The packaging looks eco-friendly and sustainable. It's tightly sealed which ensures freshness and quality on each cup. A perfect Christmas gift for coffee lovers and enthusiasts like me. I'll definitely recommend this for my colleagues and family members.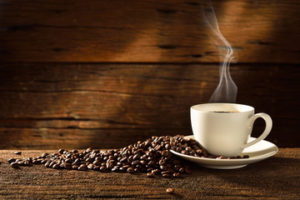 To know more about the start-up company and their products, you may check out their official social media accounts:
Facebook: Baraco Brew
Instagram: baracobrew