I'm a big fan of Japanese food especially wagyu beef cubes. I tried several brands and I'm always satisfied. Recently, I stumbled upon a very affordable yet very tasty wagyu beef cubes from King Wagyu PH.
One good characteristic of an authentic wagyu beef cubes is that it's so soft that it melts in your mouth like butter. I did not use any oil or margarine while preparing it. When I cooked the 500 grams of beef wagyu cubes on its own fat, the flavor really bursts out. You can also add salt and pepper to taste.
Here are some of the photos during my first attempt to cook wagyu beef cubes: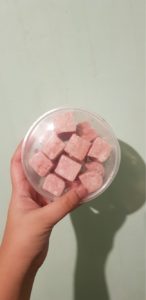 You can order 250 grams or 500 grams of wagyu beef cubes. Just reach out to KingWagyuPH team for the updated prices via their Instagram account.
You can use an ordinary skillet or a non-stick pan (recommended) when cooking the wagyu beef cubes. You have the option to use a tsp of olive oil or butter but I like mine without it. The natural fat from the beef cubes releases more flavor during the cooking process.
You can eat the beef wagyu cubes without any dip but I like mine with chili soy sauce or Japanese sesame soy sauce. Did you know that King Wagyu PH also sells these sauces?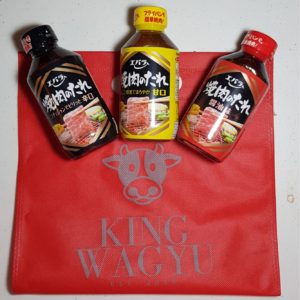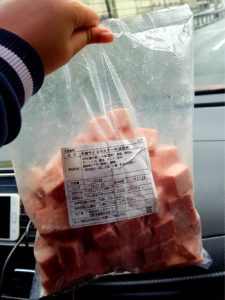 This authentic beef wagyu cubes aka saikoro steak is very easy to cook. Just thaw, add Salt & Pepper and Grill or pan fry like your favorite steak. My verdict? Of course, an ACE for me.
To know more about the brand, you may follow and like their official social media sites:
Facebook: King Wagyu PH
Instagram: kingwagyuph