Formerly known as The Palace Manila, The Island Outdoor Bistro opened its doors again to the public last January 2021. Supporting the IATF's recommendation, it transformed the old party place into a refreshing al-fresco dining venue. It features a revamp and improved facilities equipped with trained staff to face the challenges of the COVID-19 pandemic. Last February 27, 2021, I was able to dine in with my friends and have tried their tantalizing menu items.
We started with the appetizers: Umami Truffle Fries and Carne Asada Tacos.
The Umami Truffle Fries are loaded with truffle parmesan cheese sauce, aonori and bonito flakes. This is good for 2-3 persons per serving. I suggest to dig in immediately as it's way crispier when it's hot. Not too salty yet you can really taste the savory flavor. This is a HIT for me.
Although an appetizer, Carne Asada Tacos can be considered as a small meal for me. Topped with tomatoes, onions and other fine ingredients, this will surely help you stimulate your appetite. Surprisingly, it was really good. It's an ACE for me.
We tried Yes, Please Garlic Steak Rice. It's a prime grade U.S. Angus beef flat iron steak topped with corn, fried egg, and soy on a bed of Japanese rice. The egg was perfectly spiced and cooked. The garlic steak was phenomenal! It can really stand on its own. The flat iron steak was a bit dry but overall, it was still a good dish. It should have been an ace but I'll give this one as HIT.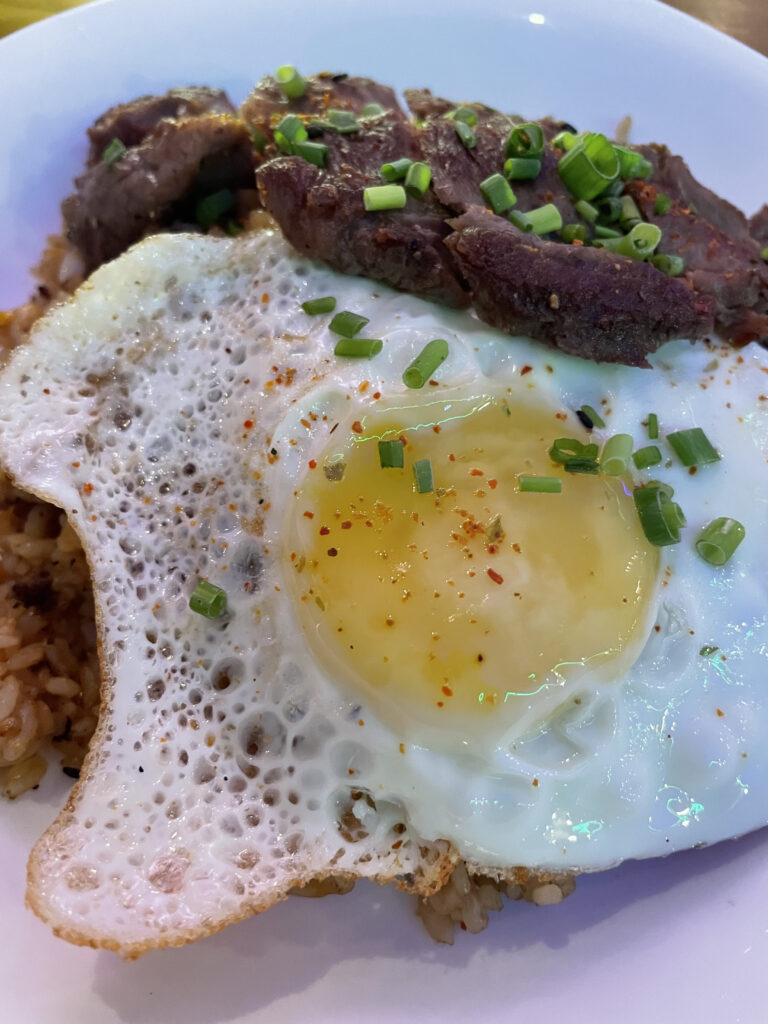 Southern Fried Chicken is a staple order for me. It's composed of three (3) boneless chicken thighs, chili honey, chorizo gravy, fries and buttered corn. It was a bit salty but it did compensate with its texture – super crunchy! It's good for 2-3 persons and is definitely a classic. It's a HIT for me.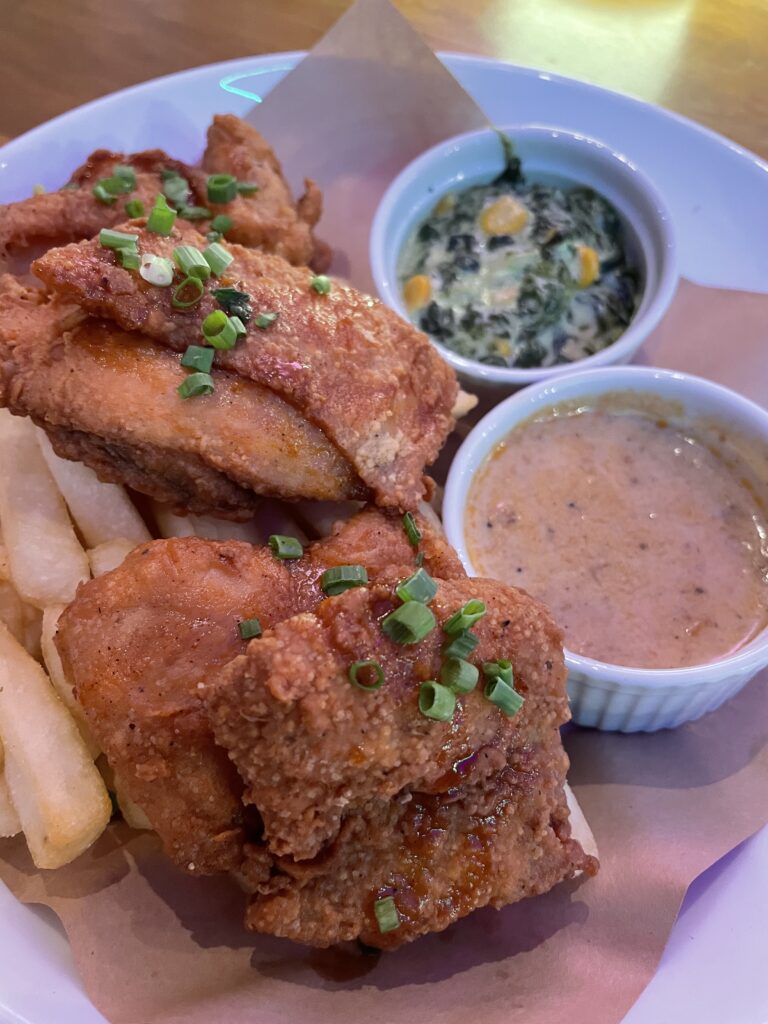 Flat Iron Steak was cooked to perfection. I usually have medium rare steak but I they did it well done but still it was flavorful and just hit the spot! I chose two sides along with the usual 180 grams flat iron steak. This is a HIT for me.
Tamarind Glazed Salmon contains soy, honey, crispy skin and bokchoy. If you're allergic to any of these ingredients, don't eat this. I'm lucky that I'm not and it's one of my favorite dishes at The Island Outdoor Bistro. It's an ACE for me.
Apart from the wide selection of mains, sides, appetizers, and desserts, the restaurant also offers cocktails such as Girlscout Colada, Clueless, White Sangria and Lychee Martini.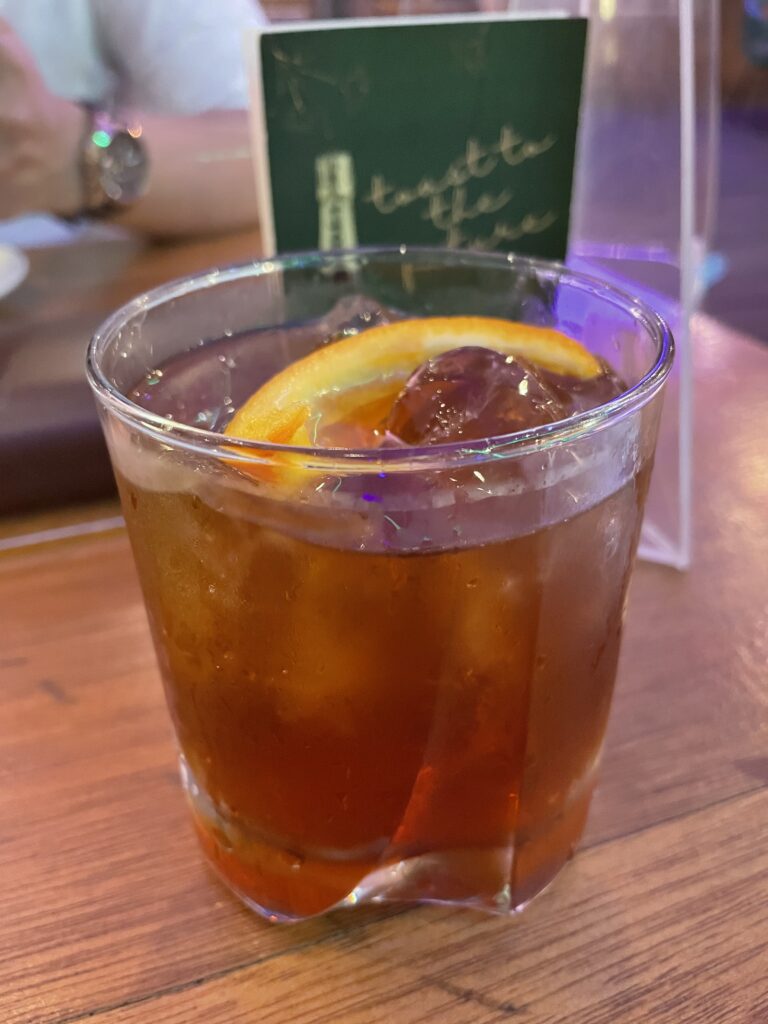 Overall, I was quite pleased with the dining experience despite the restrictions. The ambiance was amazing and you can feel the warm hospitality of the staff. The food was above my expectations but there are still room for improvements.
Here are some snaps around the grounds:
The Island Outdoor Bistro is located at 9th Avenue corner 32nd Street, Uptown Mall, Bonifacio Global City, Taguig City. You can follow their official social media pages:
Facebook: The Island PH
Instagram: theislandph