Wobbly Pan, a family owned business, means an old cooking pan passed down from one generation to another. The owners got its inspiration from the family's cooking pans that have become wobbly from constant use and movement, yet remains durable in a changing environment. Just like these pans, this Spanish inspired restaurant is here to stay.
Located at the ground floor of Shangri-La Mall, I became a regular customer in this restaurant. Their menu features a wide array of Spanish favorites such as paella, tapas, sopa & ensalada, and pasta. Recently, I tried their new afternoon delights from their merienda menu.
Tomate was my appetizer. It's smoky fresh tomatoes with hefty amount of spices. This soup helps stimulate your appetite making you more hungry for your next meal. It warms not just your tummy but also your soul. It's no secret that I love tomato-based dishes and this soup clearly is in my ACE list.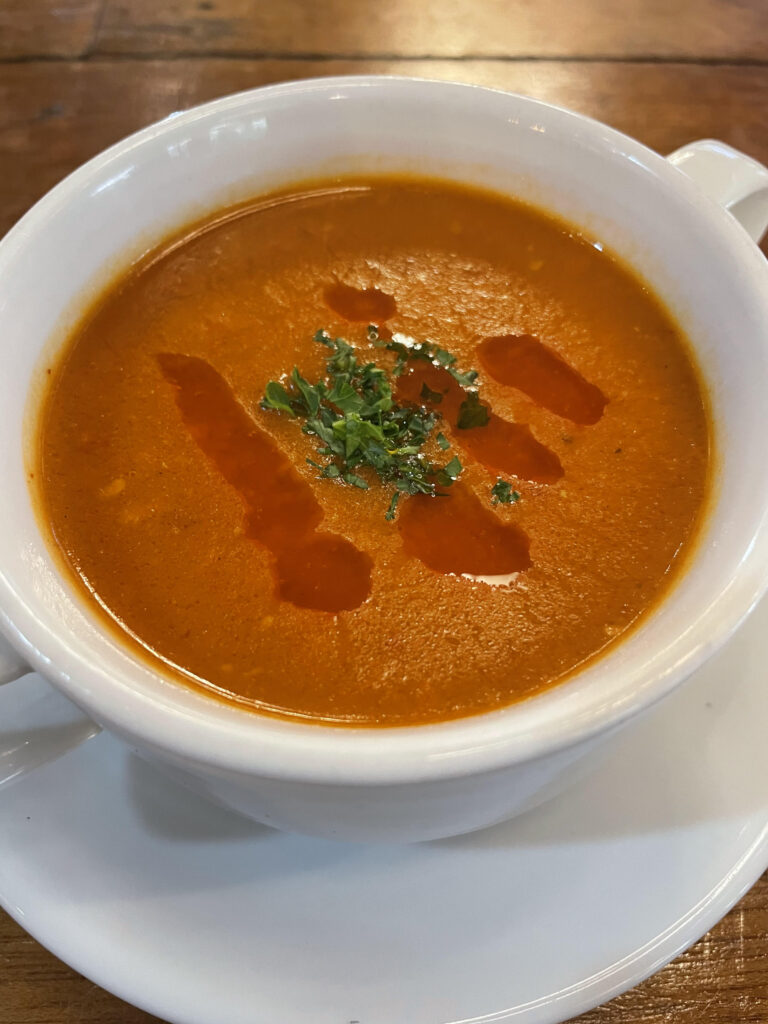 Empanadas De Pollo consists of golden brown flaky crust empanada filled with chicken, potatoes, and raisins, served with tomato salsa. This has to be one of the best empanadas I tried for a long time. It was not oily and it's cooked perfectly. The salsa gave another dimension to the empanada as it leaves a sweet tangy taste at each bite. I'll give this one a HIT.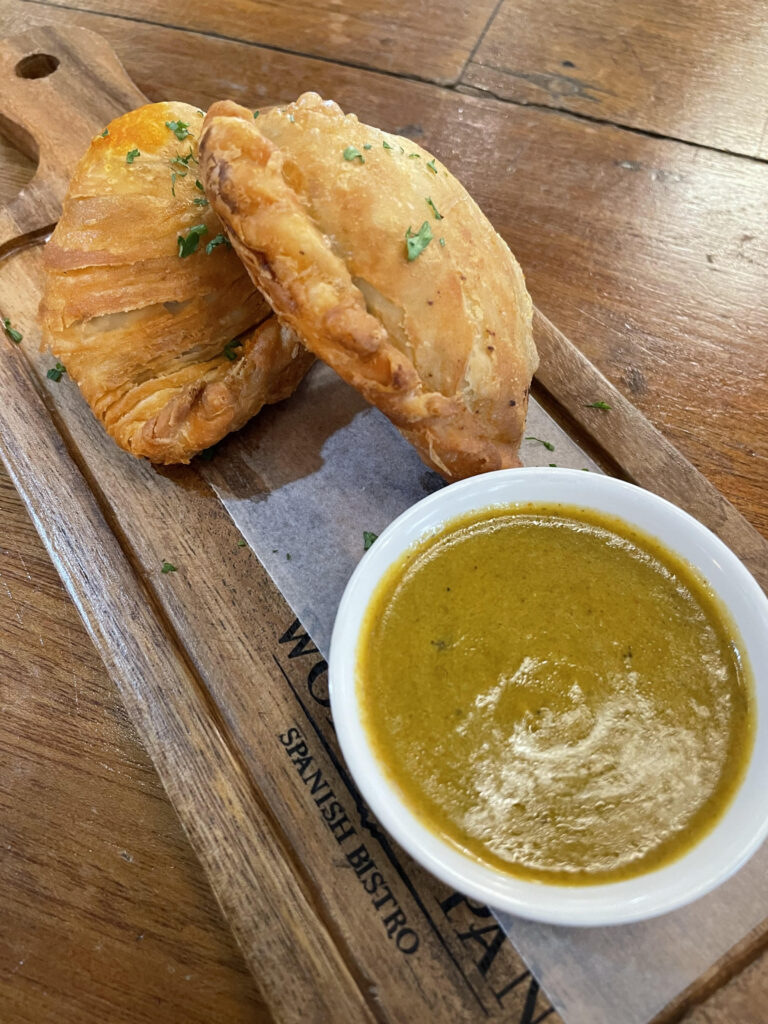 Bocadillos De Gambas features a medium-sized garlic shrimps with tomatoes, lettuce, and jalapeños on a special baguette bread, served with potato chips on the side. I really had a struggle eating this as it is jampacked with lots of fresh ingredients. Taste wise, it was great however I wish the lettuce was served on the side instead. That's just my take on it. I'll give this one a HIT.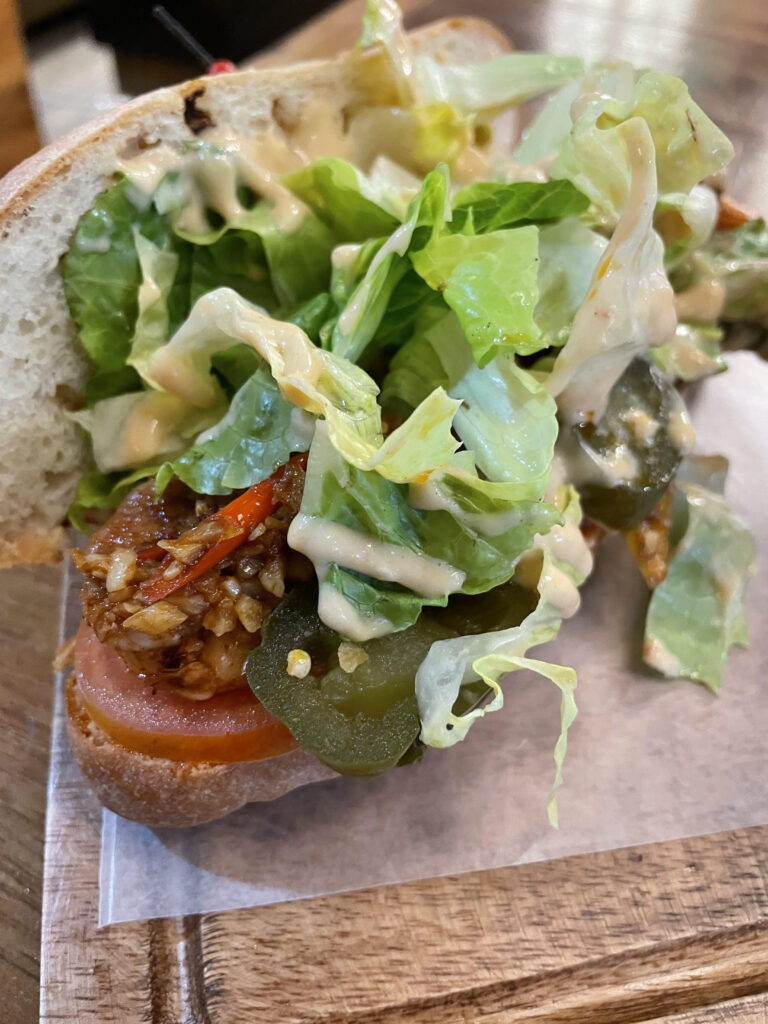 Ensaimada is a pastry product that originated from Mallorca, Balearic Islands, Spain. In Wobbly Pan, they added a twist to this classic! Croissant Ensaimada features a flaky texture pastry with light buttercream, cheddar and manchego cheese filling. This is perfectly paired with a cup of your favorite coffee. I have to say that it did not disappoint. I'll give this one an ACE.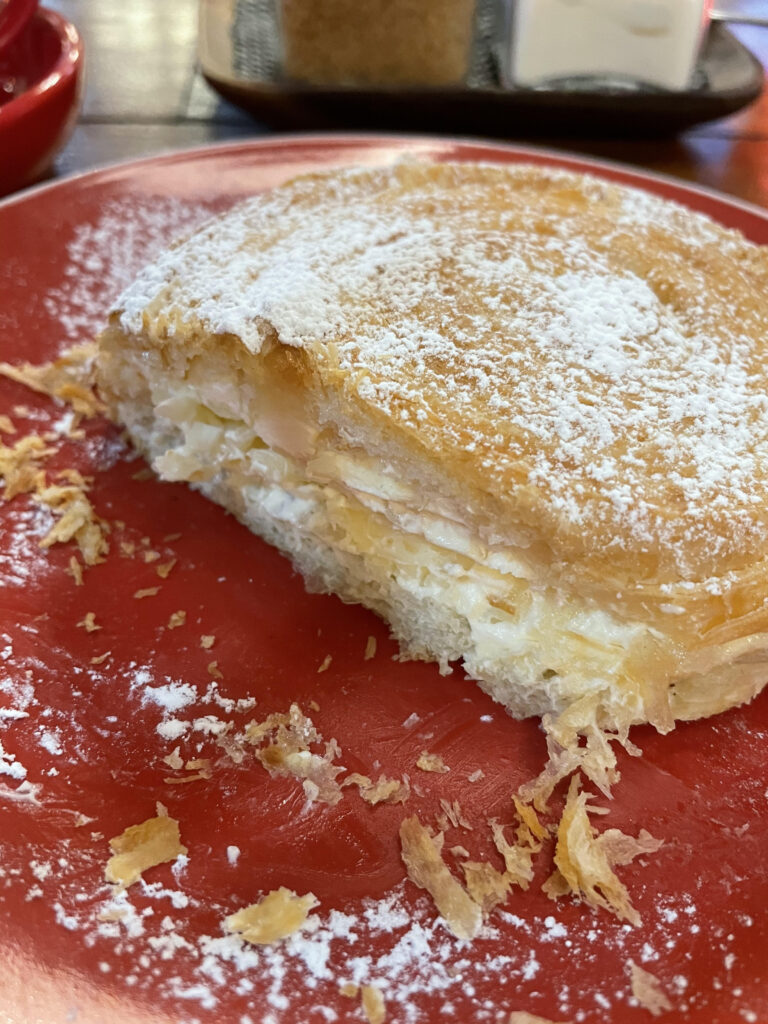 Who can never resist Sangria? It's a staple order for me every time I visit Wobbly Pan. It's a combo of red wine, rum, pineapple juice, triple sec, apple, orange. You can have it per glass or on a pitcher (It's good for sharing. In my case, I can finish it myself). It's one of my favorite Sangria in town. HIT for me.
Overall, I'm really satisfied with my visit. The new merienda menu featured classic favorites with a twist. Apart from its uniqueness, it surely captures the Filipino palate. To know more about the restaurant and their upcoming promos, follow them on their official social media accounts:
Instagram: wobblypan
Facebook: Wobbly Pan Spanish Bistro