Located at Kamantigue St. Gran Plains Subd., Jaro, Iloilo City, Rgies has been producing quality Filipino products that are world class. Rgies is best known for their assorted butterscotch squares and other unique delicacies often being given as pasalubong during local travels. I was fortunate enough to try their unique and tasty delicacies that will surely captivate your taste buds.
Did you know that Rgies started way back 1985? Ramon and Grace Javelosa started small in their humble kitchen, with one small oven. Last 2003, the business got DTI registered and the brand evolved from RG's to Rgies. Through the years, the business innovated from the usual plastic colored cellophane to richly-hued metallized foil packaging hence making the product more stable and world-class grade. The packaging ensures higher stability and shelf-life. Up to this point, RJGM Pacific Corporation, continues to innovate and improve on their existing products to better serve the consumers.
Fortunately, I got to try some of the their best sellers. Check out my review on each product below:
If you're looking the level up your afternoon snacks session, check out Coffeescotch Chips. It's thinly sliced treats infused with coffee and butterscotch. If you're into sweet coffee flavor, this is perfect for you. You may pair it with a cup of americano or home brewed coffee. It's an ACE for me.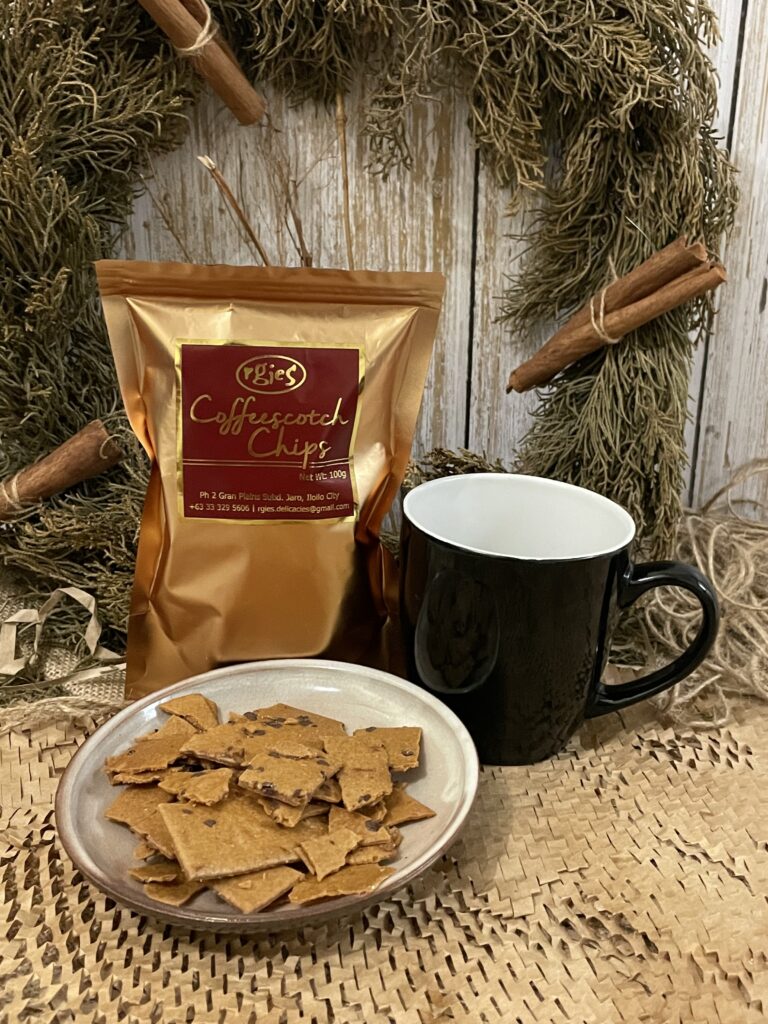 Walnut Cookies are probably one of my favorite items in the box. The unique crunch on each bite will really entice you to eat more! Each cookie contains one walnut at the center. It's a perfect match with afternoon tea or coffee. It's an ACE for me.
Butterscotti contains ground cashew nuts and other fine ingredients baked into thin long slices resembling a biscotti. This innovative product may contain gluten. I like to pair it with coffee or just enjoy it as it is. It's not too sweet yet you can feel that heavenly crispy thin texture that instantly melts in your mouth. This is an ACE for me.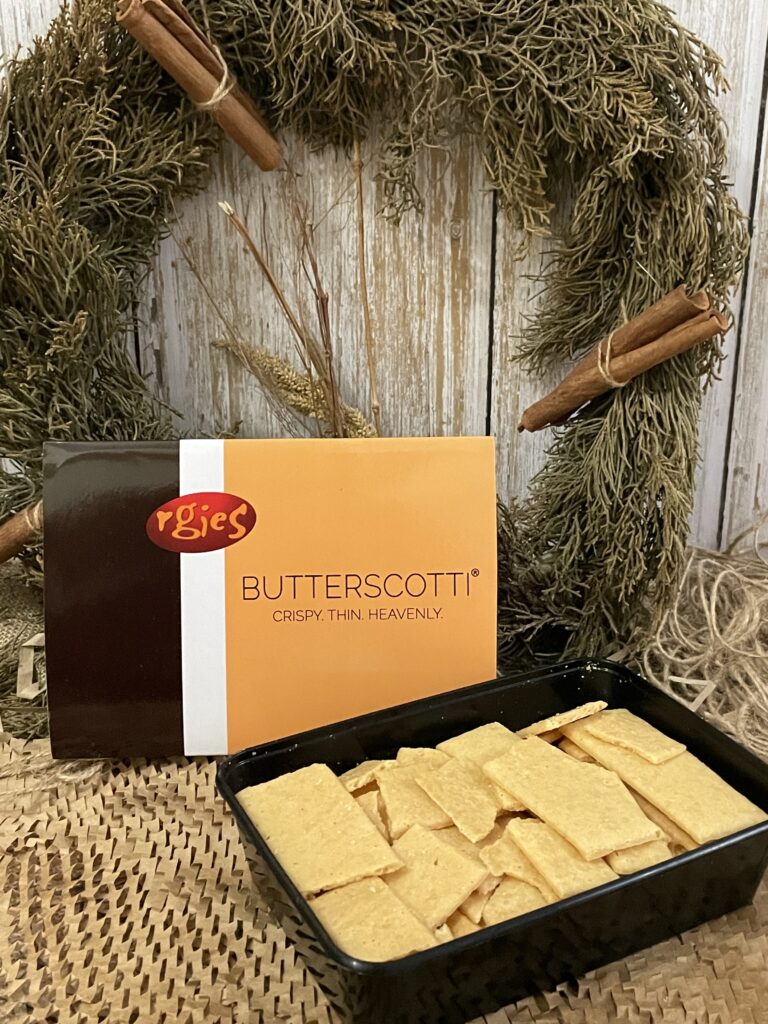 Rgies Yema is probably the most unique tasting yema I have tried in my life. It's a creamy mass of milk, eggs and sugar rolled into perfection. It gives a little bit of custard taste that melts in your mouth. This one is a HIT for me.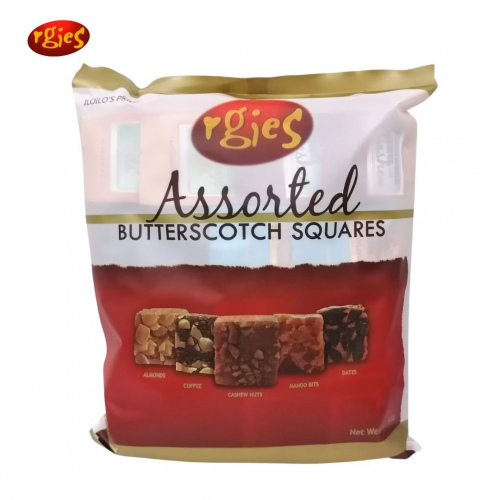 If you can't pick one single flavor, why not try it all? From the classic cashew nuts to coffee, dates, almonds and even mango bits, you can never go wrong with an assorted pack of butterscotch squares. Get whatever you desire whenever you snack this heirloom butterscotch squares. I really like its texture. It's not too airy nor too dense. You can feel the moist and melts-in-your-mouth texture of these butterscotch squares in every bite. My ultimate favorite flavors would be dates and almonds. I'll give this one a HIT.
They are currently shipping nationwide. Just follow this link: https://linktr.ee/rgies.ph to order your favorite Rgies delicacies at the comfort of your home.
To know more about the brand, check out their official social media pages:
Facebook: RGies PH
Instagram: rgies.ph
What's your favorite Rgies delicacy? Is this often given to you as a present from Filipino locals? Let me know in the comments section.