I always tell my readers that Vietnamese cuisine is probably one of my favorite cuisines in the whole world. It's very easy to say that it's among my Top 5 favorites. Even when I went to Brussels, I went to one of the authentic Vietnamese restaurants to eat pho ga during a rainy day! Luckily, I don't have to travel again just to taste a yummy and fresh Vietnamese food. If you have read my previous blog, I recently discovered Saigon Bistro, a new Viet restaurant located at Century City Mall in Makati. Coincidentally, the owner of this restaurant also owns Vinatrang Cuisine where my first ever blog article became live! From the same owners of Vinatrang Cuisine and Saigon Bistro, I bring you Vina Cafe!
Vina Cafe is located at the heart of Poblacion, Makati City. It features new Vietnamese inspired items as well as your old favorites from Vinatrang Cuisine. I was privileged to try new items on their menu.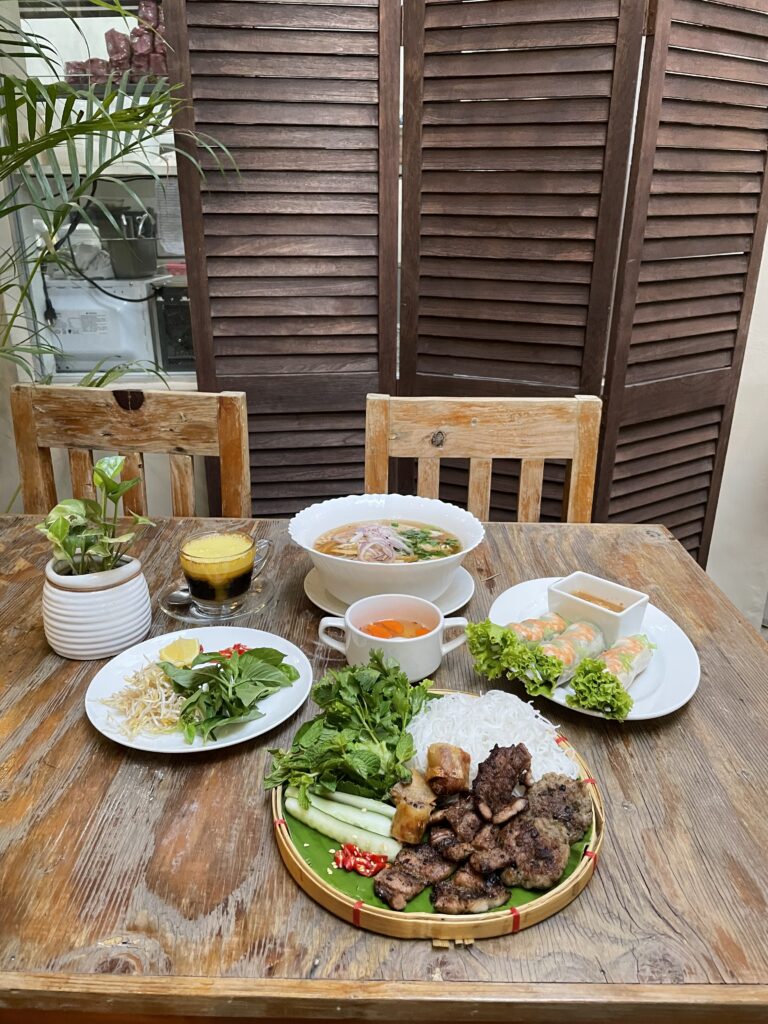 To start off, I ordered my favorite Fresh Spring Rolls (Goi Cuon). These fresh spring rolls are a refreshing change from the usually ordered fried variety, and have become my family's favorite appetizer. It can be dipped in authentic Vietnamese peanut sauce or vinegar. In my case, I love peanut sauce on my fresh spring rolls. It also features hefty servings of fresh shrimps and fresh vegetables that will surely fill your tummy. It's an ACE for me.
Next one was Hanoi Style Vermicelli Noodles with Grilled Pork. It's alternatively called as Bun Cha Ha Noi. It is a traditional Vietnamese dish that features grilled pork, rice noodles, fried spring rolls and a tangy dipping sauce. It was once eaten by President Barack Obama and the late Anthony Bourdain and they really liked it! I love the different textures in this dish. It's simple and delicious. I'll give this one a HIT.
Egg Coffee or Ca Phe Trung is made by beating a cup of sweetened condensed milk and fresh egg yolk for about 5-10 minutes until it makes an airy, creamy, meringue-like fluff. At first, I was hesitant to try it but it was so yummy! If you have a sensitive tummy, might not be a good idea but it's worth a try. It's a HIT for me.
Pho Ga or Vietnamese Chicken Pho Soup would definitely warm your hearts. It's always my default order in any Vietnamese restaurants. In Vina Cafe's case, they have it in larger servings and generous amounts of vegetables which I like. The soup base itself produces the refreshing and flavorful taste while the toppings such as chicken, onions and other spices. It's a HIT for me.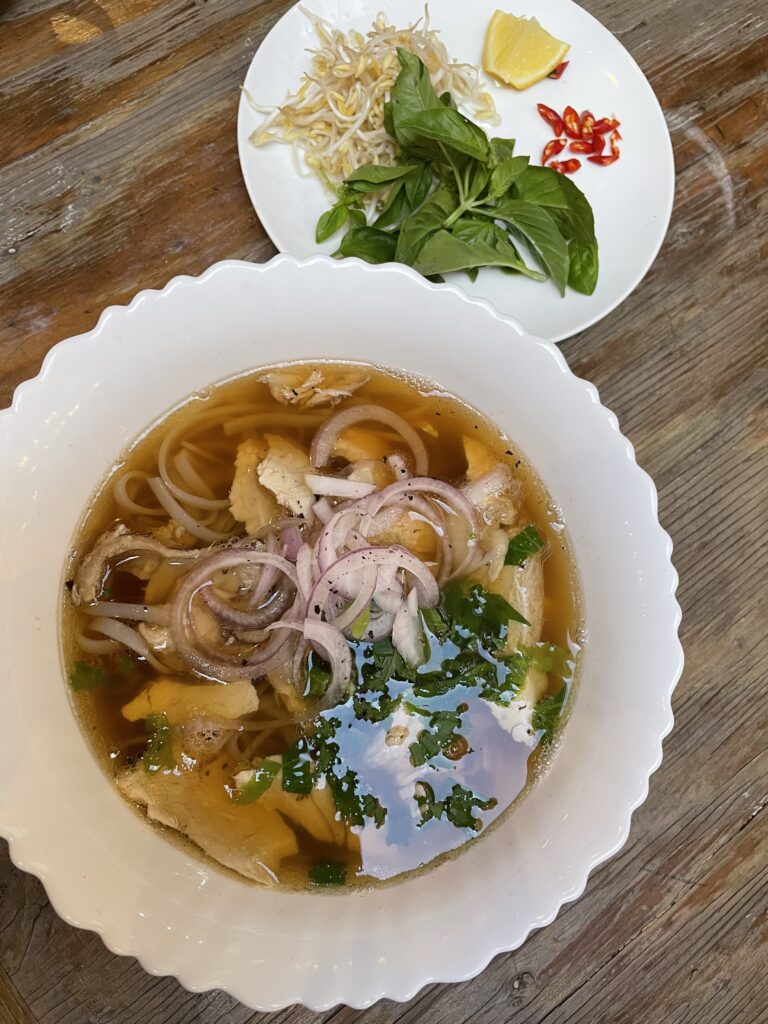 Overall, I did enjoy my visit at Vina Cafe. Apart from its amazing ambience and freshly served quality Vietnamese dishes, they follow strict guidelines on the diner's safety. They also ensure that the orders are delivered at each tables on time and warm! I'll definitely go back soon.
To know more about the restaurant, check out their official Facebook page or visit them at 4344 Valdez St, Makati, 1209 Metro Manila.