Vietnamese cuisine is probably one of my best favorites in the whole world. It's very easy to say that it's always in my Top 5. Even when I went to Brussels, I went to one of the authentic Vietnamese restaurants to eat pho ga during a rainy day! Luckily, I don't have to travel again just to taste a yummy and fresh Vietnamese food. I recently discovered Saigon Bistro, a new Viet restaurant located at Century City Mall in Makati. Coincidentally, the owner of this restaurant also owns Vinatrang Cuisine where my first ever blog article became live!
Most people would describe Vietnamese food as bland, sour or hot. I beg to disagree. I always describe Vietnamese food as refreshing, sweet, sour and salty. Fermented fish sauce, lime, tamarind and mint are often the ingredients on some of their sauces and viands.
Saigon Bistro is not your typical banh mi or spring rolls serving restaurant. It actually features authentic and unique Vietnamese cuisine that the Filipino palate hasn't tried yet. I had the chance to explore the dishes I have tried for the first time. Check out my detailed review below:
I started with some summer coolers. I enjoyed their usual Pandan House Tea and Watermelon Shake. It's perfect for this weather. Not too sweet, cool and refreshing at each sip! Both drinks are HITS for me.
I ordered some of their bestsellers in the menu. As an appetizer, I tried their Pomelo Salad. Pomelo is abundant in Southeast Asia especially in Philippines and Vietnam. It contains 89% water, 10% carbohydrates and the rest are proteins and important vitamins & minerals. In Vietnamese cuisine, it is often added to salads like this one. It's nutritious yet yummy at each bite. Mixed with tomatoes, onions and other herbs, it was then topped with fresh shrimps. It will surely ready your palate for a gastronomic adventure. This one is a HIT for me.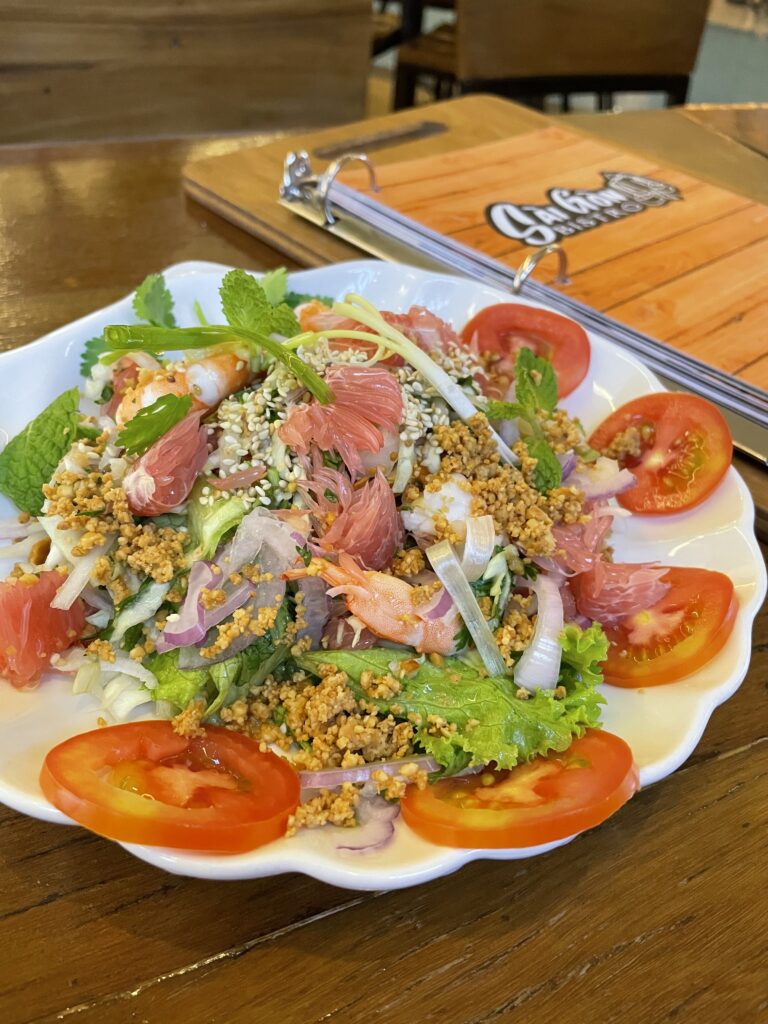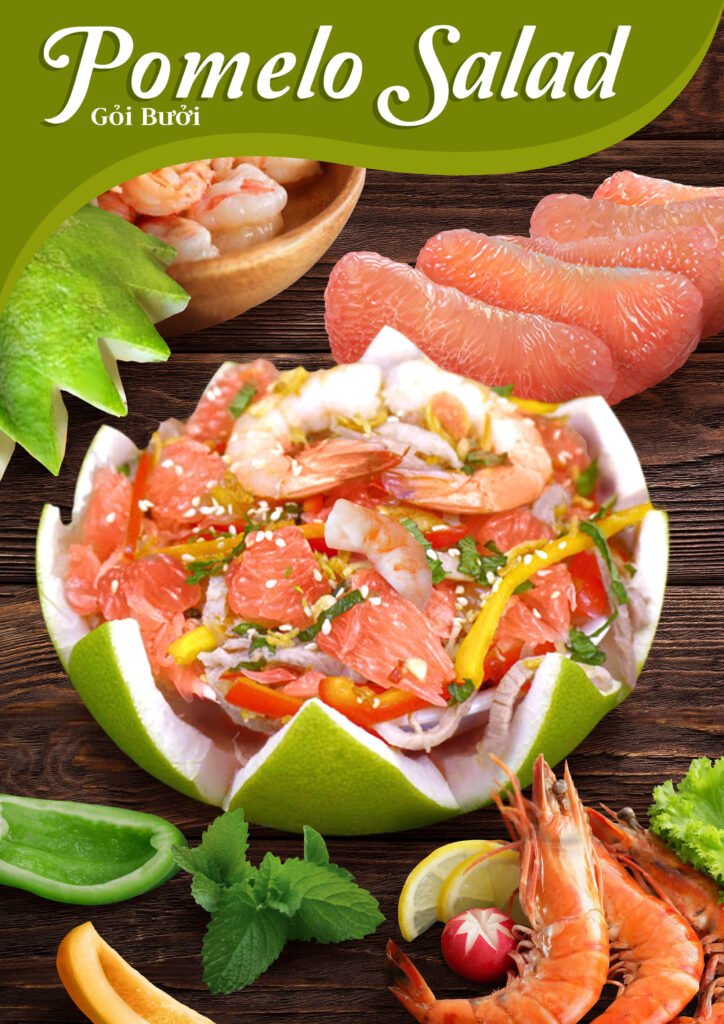 Stuffed Bitter Melon Soup is probably the surprise for me when I dined in. It was a very unique dish that features bitter gourd / bitter melon which we commonly call as ampalaya. It was stuffed with meat and lightly spiced with black pepper and salt. The soup base is not too flavorful because the bitter melon itself is packed with spices that will surely captivate your taste. I'll give this one an ACE for its creativity, balance and simplicity.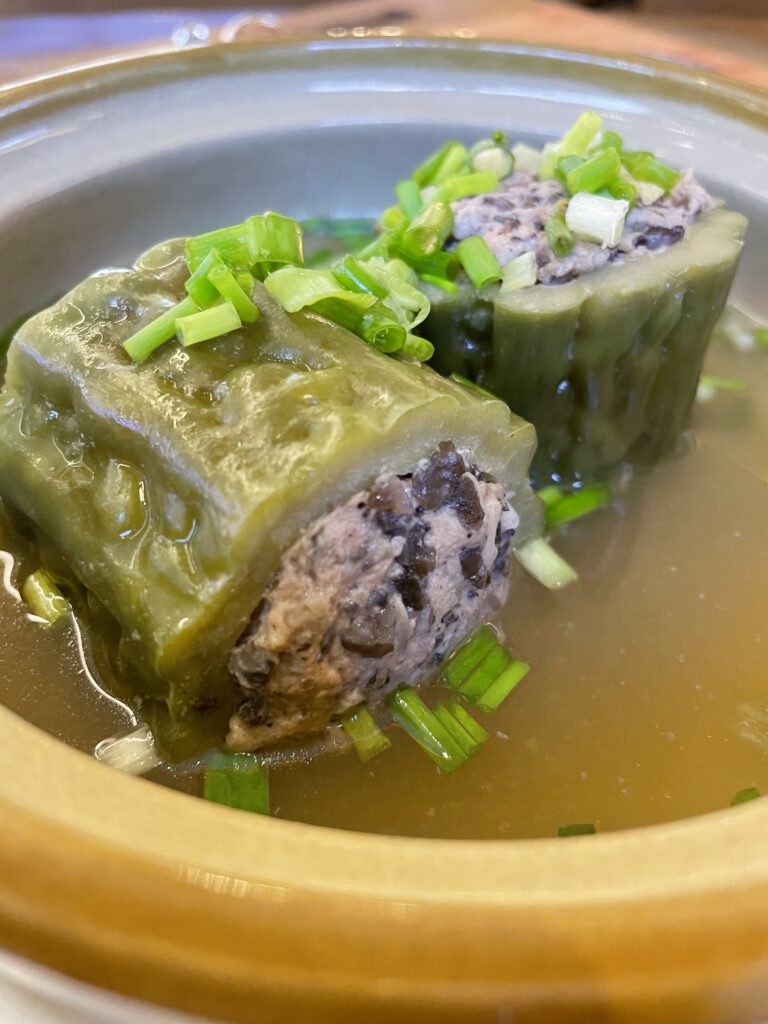 One of my favorite viands during my visit was the Lemongrass Chicken in Clay Pot. The fresh lemongrass infused in the chicken featured a bit of a tangy, slightly gingery and lemony flavor which give a refreshing feel at each bite. Rubbed with spice, the chicken was cooked right. It was not too soft nor too hard to chew. It was not too oily too. I enjoyed it with a cup of rice. Surely, a home run winner for me! It's an ACE!
Saigon Bistro's Fish Sour Soup features delicate salmon with fresh tomatoes and other herbs in a sour base soup. It was distinctly pungent in smell because of the fish sauce but once you take a sip of the sour soup, you'll be hypnotized by its well balanced saltiness and sourness. The salmon was cooked perfectly. It works well if you add a little bit of chili and a dash of black pepper. If you're into tangy food items, this is the best dish for you. Salmon is my favorite and I guess this is not the best way to serve it but still a HIT for me.
Here are some other best sellers from Saigon Bistro:
To know more about the restaurant, check out their official Facebook page or visit them at LG10 Basement1, Century City Mall, Makati City, Philippines.