Vinamilk, established last 1976, is the biggest dairy company in Vietnam. It is a state-owned Southern Coffee-Dairy Company that nationalized and took over the operations of three previously private dairy factories in South Vietnam: Thống Nhất which was a Chinese owned company, Trường Thọ, owned by Friesland Foods known for its condensed milk and Dielac (Nestlé). It was rebranded as United Enterprises of Milk Coffee Cookies and Candies in 1978. It became the Vietnam Dairy Company, coined in 1993. Following its IPO to the Ho Chi Minh Stock Exchange last 2003, the company changed its name to Vietnam Dairy Products Joint Stock Company or simply known as Vinamilk. It is now regarded as one of the leading producer and distributor of condensed milk, powdered milk, fresh milk, soya milk, yogurts, ice-cream, cheese, fruit juice, coffee and other dairy products.
Currently, the condensed milk is being distributed in the Philippines. I have developed a simple no bake cheesecake recipe that will surely give a lemony and citrusy feeling to your tummies. You can do this in less than 20 minutes.
Here are the ingredients:
200 g Digestive Cookies
50 g butter
400 g Vinamilk condensed milk (Vinamilk Southern Star Condensada)
300 g cream cheese
2 pcs lemons (juice will be used)
Extra lemon zest for garnish
Instructions:
Crush the Digestive Cookies to a bowl. Add the butter and mix in. Spoon the crumbs into the tin can and press it down until smooth. This will be the base for your lemon cheesecake. Chill for 10 minutes.
Pour the condensed milk into a separate bowl. Slowly add the cream cheese and lemon zest and whisk together.
Mix in the lemon juice with the mixture. Pour into the tin can and chill for 2-3 hours.
Take the cheesecake out of the tin can and place onto a flat cake board or plate.
Garnish with lemon zest (optional).
Serving suggestions: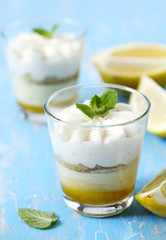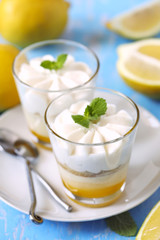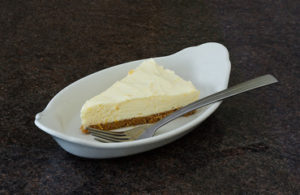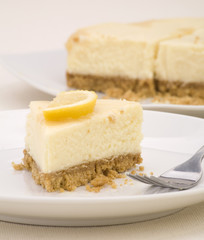 I can definitely recommend Vinamilk Southern Star Condensada in any of your desired desserts. Apart from its good taste, it is affordable and a quality product for every Filipino home.
Here are some of The Tennis Foodie's original recipes:
To know more about the brand, follow them at their official social media accounts:
Instagram: vinamilkph
Facebook: Vinamilk Philippines