I had the privilege of attending The Canadian Roast and Toast Dinner hosted by The Embassy of Canada last December 4, 2020. It was attended by selected restaurateurs and top foodies at Ikomai in Salcedo Village, Makati City. Also in attendance were Honorable Ambassador Peter MacArthur, the Canadian Ambassador to the Philippines along with First Secretary and Senior Trade Commissioner, Lulu LeBlanc.
The Canadian Roast and Toast Dinner features Canadian beef, Canadian ciders, wine and seafood prepared by Chef James Antolin and Chef Carlo Miguel. The dinner is composed of six course menu which started off with Hokkigai (Clams) Carpaccio. It was really fresh and stimulated my appetite. The second course features Seared Scallop – Sweet Shrimp – Clams on Tonkotsu Broth, Topped with Furikake and Fried Shallots. It was then followed by Spot Shrimp Sushi as our appetizer.
For the fourth course, we had Canadian Scallop – Green Pea Risotto – Pancetta Crisp. It was one of my favorite dishes for the night.
For the main, I had 3 Kind Mustard Crusted Canadian AAA Ribeye Peppercorn Sauce – Seasonal Vegetables. I always have my steak as medium rare. It really brings out the flavors of the meat.
For the dessert (my favorite part of every meal), I had Glaze Ice Wine Blueberry Frangipane Tart – Lemon Curd Gelato. I paired it with my new favorite Summer Peach Growers Cider. It was very refreshing and it balances the sweetness and tanginess of the dessert. I actually had three bottles of this!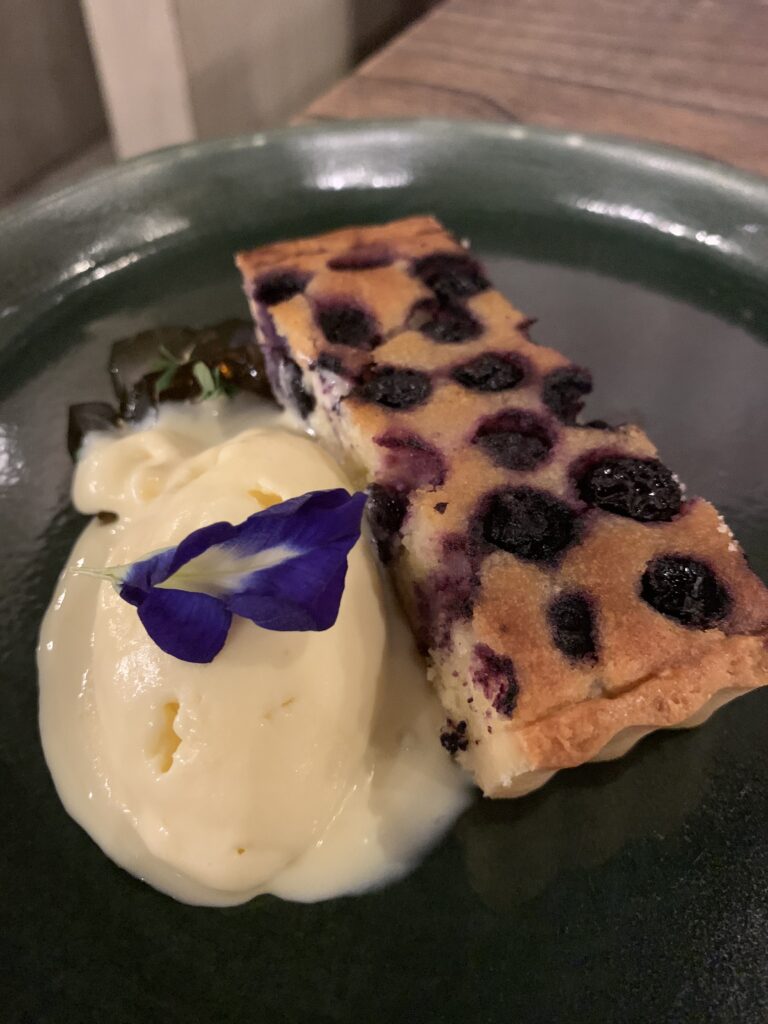 Canadian beef is produced and delivered with pride and tradition. It is shaped by the land and enjoyed at family tables globally. It follows world-class standards and regulations to ensure quality.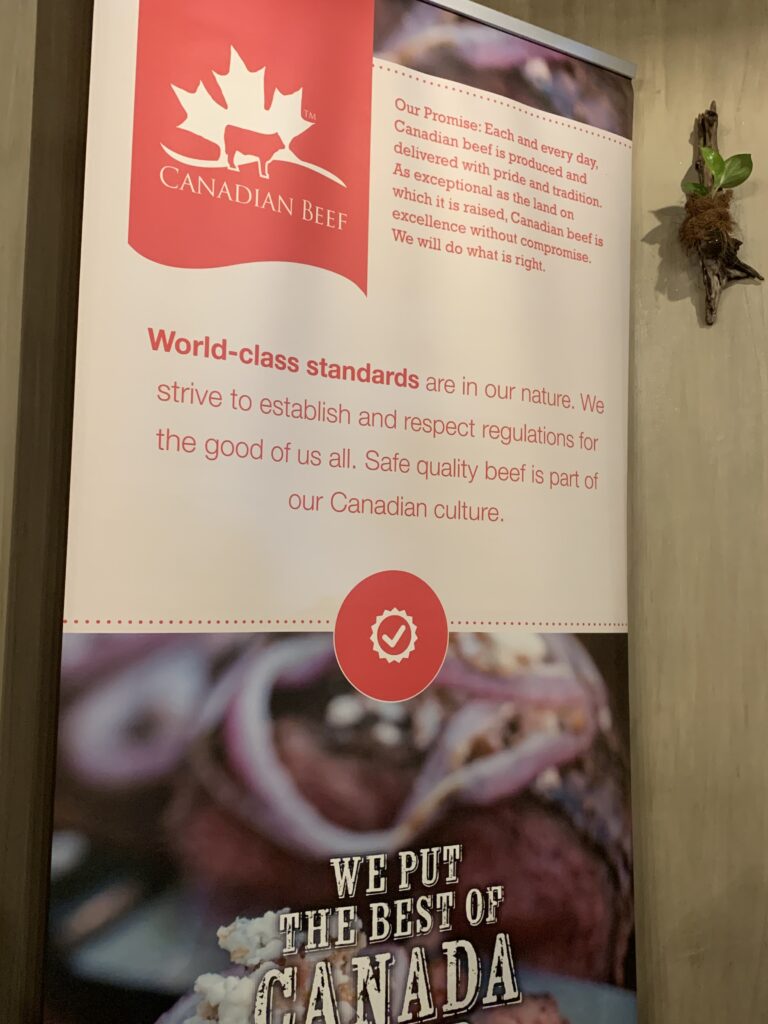 Here are some other snaps from the event:
It was a fun experience dining with different food enthusiasts and getting insights about Canadian beef. It will surely be by top choice in beef. The selected seven branches of The Marketplace (McKinley Hill, Katipunan, Burgos Circle Taguig, San Antonio Plaza Forbes Park, Rockwell, Glorietta and Shangri-La Plaza Mall) will hold 10% off on all Canadian beef cuts. The Canadian beef retail promotion booths will be present in each branches on December 12-15, 18-24, 2020 and January 8-10, 16-17, 2021.